Information on the "IKE DIKE" Coastal Barrier
---

January 21: The Washington Times: New brand of young left wing Democrat
candidates challenge the old guard in primaries across the country
A new generation of liberal Democrats is entering the political arena with a rush of AOC-inspired young left-wing candidates looking to oust the party's old guard this year. Justice Democrats, the political action committee that helped elect "The Squad" — the ultra-liberal group of six congressional House members led by New York's Alexandria Ocasio-Cortez — is mobilizing around a new slate of candidates running primary challenges this year against several incumbent Democrats. The new faces are younger and more diverse, and back far-left policies, like the Green New Deal and universal health care, that have given pause to moderate members. It's a battle for the soul of the Democratic Party and a test of whether voters are ready for a dramatically left-wing vision for America.

January 21: The Daily Caller: Judge rules two California counties violated the
2nd Amendment during COVID pandemic
According to the Associated Press, two California counties were ruled to have violated their citizens' Second Amendment rights by shutting down gun shops during the COVID-19 pandemic. A Thursday ruling by a three-judge panel on the 9th Circuit Court of Appeals determined orders by officials in Ventura and Los Angeles counties that deemed gun retailers "nonessential businesses" to be illegal. Officials in both counties won separate lawsuits in lower courts, with judges ruling that the shutdowns of such businesses reasonably fit within county officials' emergency powers and served the public interest. "The closure of non-essential businesses, including firearms and ammunition retailers, reasonably fits the City's and County's stated objectives of reducing the spread of this disease," U.S. District Judge Andre Birotte Jr. wrote concerning the closure of gun retailers at the time. The Second Amendment "means nothing if the government can prohibit all persons from acquiring any firearm or ammunition," Judge Lawrence VanDyke stated of the Ventura County case. "But that's what happened in this case."

January 21: Fox News: Administration stuck in reverse... withdraws ten
nominees from confirmation process
Joe Biden marked his first year in office with just over half of his nominees confirmed by the Senate and with some high-profile withdrawals. As of this week, Biden has nominated 678 people to executive branch positions, judgeships, attorneys and marshal positions. So far, 356 of them have been confirmed – or about 53% – according to the White House. That leaves 322 nominees still awaiting Senate confirmation. Biden had to pull 10 nominations to date, and also chose not re-nominate seven others – for a total of 17 -- after their nomination was returned at the end of the year, according to the White House.

January 20: One America News Network: Biden: Russia will face coordinated
economic sanctions if it invades Ukraine, but not U.S. troops
Joe Biden issued a new round of threats against Russia as he repeats claims of an alleged Russian invasion of Ukraine. In a statement Thursday, he tried to walk back his Wednesday remarks about a "minor incursion" and threatened "consequences" if Russian troops crossed into Ukraine. Biden said Russia would face a "severe and coordinated" economic response if that were to happen. However, White House officials have struggled to explain what they would actually do in that scenario. Biden also threatened a U.S. response to Russian paramilitary actions and cyber-attacks. The Russian foreign ministry said rhetoric is designed to frame the narrative to justify provocations in Ukraine and blame Russia for it.

January 20: The Washington Times: SCOTUS rejects moves to speed up action
on the Texas abortion law
The Supreme Court on Thursday rejected a request from abortion clinics to speed up action on a case in lower courts challenging Texas's new law restricting abortions after a child's heart beat can be heard during a pregnancy, and allowing private citizens to enforce the law by bringing lawsuits. While the justices have allowed the law to remain in effect, they also said a challenge to the law could proceed in lower courts. But abortion-rights advocates say a key appeals court is now slow-walking the case, preventing a district judge from reaching a final ruling. The advocates had asked the Supreme Court to step in and order action, but a majority of justices declined.

January 20: The Daily Caller: Twenty six Senators who urged keeping the
filibuster in 2017 changed their mind in 2022
Several Democratic senators are defending their votes to eliminate the filibuster less than five years after demanding that Republicans keep the procedure. Wednesday 46 Dems and two independents moved, unsuccessfully, to ax the nearly 200-year-old procedure. For 26 of those senators, the vote marked a complete reversal of their 2017 position. In the 2017 letter addressed to the then Majority Leader Mitch McConnell (R-KY), the senators argued that they wished "to preserve existing rules, practices, and traditions as they pertain to the right of Members to engage in extended debate on legislation" in an effort to ensure that the Senate "continues to serve as the world's greatest deliberative body."

January 19: The Washington Times: Biden legislation to federalize
elections fails to garner enough votes
Joe Biden's push to rewrite the nation's voting laws went down to defeat 51-49 on Wednesday at the hands of a GOP filibuster, leaving Democrats pledging to hold a doomed vote to change the 60-vote threshold. The Freedom to Vote Act and the John Lewis Voting Rights bills failed to garner the 10 GOP votes necessary to pass. Vice President Kamala Harris was on hand to preside over the vote. Shortly before the debate closed, Senate Majority Leader Charles E. Schumer (D-NY) changed his vote to oppose the legislation. He did so to enable him to bring forward a proposal to remake the filibuster. The change being pushed by Schumer would require lawmakers to mount an old-fashioned "talking filibuster" to hold up the legislative process. Under the proposal, the legislation would be eligible to pass with a simple majority vote once the speechmaking was exhausted. Currently, lawmakers are allowed to merely object to ending debate, forcing leaders to round up the 60 votes to keep the legislation alive.

January 19: The Daily Caller: Biden claims the upcoming midterm
elections could be Illegitimate
Joe Biden wouldn't outright say Wednesday whether he believes the upcoming election results will be legitimate if his election bills don't pass, but he continued to push for the passage of two House bills that would federalize the election process. Republicans have blocked efforts to pass these bills, often arguing it subverts the Constitution which clearly gives state legislatures the authority over how elections will be held in their states. At a press conference Wednesday Biden was asked about the passage of his election bills and whether he believes the upcoming election would be fair without them. Biden appeared to dodge directly answering, telling the nation it "depends." "It all depends on whether… we're able to make the case to the American people that some of this is being set up to try and alter the outcome of the election," Biden said.

January 19: The Washington Examiner: Democrats fall short on efforts
to change the filibuster rule
Senate Democrats who hoped to curb the filibuster in order to pass two partisan election overhaul bills were thwarted by two centrists in their own party in an expected outcome that highlighted persistent intraparty divisions. Senators Manchin (D-WVA) and Sinema (D-AZ) upheld their pledges to preserve the filibuster, voting against a change in the rules supported by all other Senate Democrats that would have required those who wanted to block the election legislation to engage in a nonstop floor speech. This failure to change Senate rules put the nails in the coffin of legislation designed to federalize elections in America.

January 19: Fox News: Take aways from Biden's long promised press conference
Joe Biden spent much of his first year in office avoiding press conferences and those that he did have were "scripted." On Wednesday, he held his first press conference of 2022. Here are three take aways from the event:
- Russia invasion of Ukraine:
Perhaps the most startling comment of the evening was Biden's response to a question about the possible Russian invasion of Ukraine. He said he believes Russia will invade and promises significant economic consequences should they do so. In the process he clarified, a "minor incursion" by the Russians would elicit a softer response from the U.S. than that of a full-scale invasion of Ukraine.
- Losing cool over reporter's question:
The press conference got heated when Biden yelled at Real Clear Politics correspondent Phillip Wegmann to "Go back and read what I said" after Wegmann asked about his voting rights speech in Atlanta earlier this month. Biden was criticized at the time for saying that those who disagree with him on the legislation are comparable to reviled segregationists. "Biden is now yelling at Philp Wegmann over his own usage of Bull Connor and George Wallace," commentator Stephen L. Miller observed.
- Botched withdrawal from Afghanistan:
Biden's botched withdrawal from Afghanistan remains among the lowest points of his first year in office, leading to the deaths of more than a dozen U.S. service members and abandoning more than 100 U.S. citizens under Taliban control alongside tens of thousands of Afghan allies. Prior to the withdrawal, Biden told Americans the operation would be safe and orderly, but he told reporters during his Wednesday press briefing at the White House that his true belief was that it was never going to be easy.

January 18: Fox News: Tucker Carlson; Why we have homelessness in
America is "not complicated"
"At every intersection, there are beggars," Carlson notes. "It's what we used to imagine India was like, but this is not Calcutta. This is New York and San Francisco and Austin, Texas. So, the question is what happened? And the short answer is: Our leaders did this. No matter what they tell you, homelessness is not an act of God. It's not the result of economic collapse in this country. America does not run out of housing. Instead, a determined group of well-funded ideologues decided to make it easier to live on the streets in this country while doing drugs. Therefore, many more people now live on the streets while doing drugs. See? Not complicated.

January 17: The Epoch Times: Babbitt, who was shot at the Capitol on January 6th
was trying to prevent people from vandalizing the Capitol building
Ashli Babbitt, who was fatally shot by a police officer at the U.S. Capitol on Jan. 6, 2021, desperately tried to prevent protestors from vandalizing the doors leading to the Speaker's Lobby at the Capitol that day, even stepping between one troublemaker and officers guarding the doors, a video footage analysis shows. A frame-by-frame video analysis of the evidence paints a vastly different picture of Babbitt's actions than that portrayed in media accounts over the past year. News media regularly painted Babbitt as "violent," a "rioter," or an "insurrectionist" who was angrily trying to breach the Speaker's Lobby. Video clips appear to show she tried to prevent the attack, not join it.

January 17: Fox News: MI Dems post parents don't have a voice in what
is taught to their children; post deleted after intense criticism
The Michigan Democratic Party blasted the idea that parents should have a voice in what public schools teach, saying in a Facebook post over the weekend that public education teaches kids what society "needs them to know." The post made on their "official" Facebook page, criticized the parents who want to play a role in what public education teaches their children. The post was deleted Monday morning after it got intense criticism. "Not sure where this 'parents-should-control-what-is-taught-in-schools-because-they-are-our-kids' is originating, but parents do have the option to send their kids to a hand-selected private school at their own expense if this is what they desire," the post read.

January 17: The Epoch Times: FBI taken on by accused Whitmer kidnapping
suspects defense attorney
A defendant in the Michigan Gov. Gretchen Whitmer kidnapping case has moved to introduce evidence related to the use of federal informants in the Jan. 6 Capitol Hill riots, arguing that the FBI's refusal to answer basic questions about such activities demonstrates a "consciousness of guilt" on the part of the government. The Jan. 14 motion comes as the defendants seek to have their charges dismissed on entrapment grounds. With their March 8 trial approaching, an attorney for Kaleb Franks has made numerous motions related to the FBI's use of at least 12 informants in the Whitmer investigation—including to introduce evidence related to Jan. 6, as well as to provide FBI informants and agents with immunity to testify about their actions. The Jan. 6-related evidence attorney Scott Graham seeks to admit is the refusal by top DOJ and FBI officials to discuss the use of informants in the U.S. Capitol breach. According to Graham, the FBI's lack of transparency demonstrates its "consciousness of guilt"—a term, to describe when someone conceals evidence, intimidates witnesses, or does something else that makes him or her look guilty. This case, however, is different from most, Graham said. It is now apparent that a number of both the agents and sources have reason to refuse to testify by invoking their Fifth Amendment rights against self-incrimination." "The testimony of the people in both groups is crucial to the presentation of a defense in this case. Mr. Franks therefore asks for an order compelling the government to obtain orders for use immunity for its agents and sources." A motion hearing is scheduled for Jan. 18, followed by a final pretrial conference on Feb. 18 before the March 8 trial.

January 17: Fox News: Elections have consequences Psaki;
VA governor fulfills campaign promise
White House press secretary Jen Psaki (D) lit into Virginia Gov. Glenn Youngkin (R) as he fulfilled a campaign promise to allow parents to opt out of school mask mandates. The newly sworn-in governor quickly met defiance of his executive order from some of Virginia's bluer areas (including Arlington, Fairfax, Alexandria, and Richmond counties). Arlington said, in a statement, its public schools will "continue to require all staff and students to wear masks inside on school grounds and on buses, as part of our layered approach to safety." The order from Youngkin, whose election victory was powered in part by parents fed up with coronavirus mandates and lockdowns, does not prevent students from wearing masks in schools, as some progressives have argued at times. Rather, it allows them to opt out if they choose: "The parents of any child enrolled in a elementary or secondary school or a school based early childcare and educational program may elect for their children not to be subject to any mask mandate in effect at the child's school or educational program." Psaki was sharply criticized by conservatives for speaking out, with some telling Psaki she was free to continue to mask her children and also should heed the will of Virginia voters.

January 16: Fox News: Alveda King: Lessons from Martin Luther King, Jr.
At a time when there is so much stress, strain, and strife in the world around us, how can Americans be more like Dr. Martin Luther King, Jr. in early 2022 and well beyond? Ahead of the federal holiday honoring Dr. King, evangelist Alveda King, a niece of Martin Luther King, said her uncle sought to be like Jesus and to do several things:
- Ask for forgiveness — and forgive others:
All of her family members were human and imperfect but they would repent and ask forgiveness. "And they wanted to learn to forgive others as well." Alveda said. "With that type of attitude, they were able to give us examples, to be examples. And my uncle, Martin Luther King Jr., was a very good example of how God loves us and how God forgives. He really walked in those paths during his lifetime," she added.
- Keep Hope Alive
Martin Luther King Jr. also talked about hope, she said. "He demonstrated that throughout his life," she contended. "Today, there is fear, anxiety, and anger," Alveda said "'Did you take the shot?' 'Did you not take the shot?' 'If so, why, if not, why not?" She said "I believe that if my uncle were here, he would ask us to speak out, to talk, and to work things out without the hatred."
- Say, 'God, help me — God, forgive me'
Dr. Martin Luther King Jr. often quoted the Bible — yet Americans tend not to hear about that today. When asked for a comment Alveda said Martin Luther King was genuinely contrite when he did things that he felt were not in keeping with his efforts to be more Christ like. "He was quick to say, 'God, help me. God, forgive me," she said.
- Stay Optimistic
Alveda King also shared this point of her uncle's: "He said that hatred paralyzes life, and that love releases it." "He was never pessimistic. He was optimistic." He said that "everything happens by hope, … by faith working through love. But faith, hope and love are companions, and you actually need all three."
- Strive to live in harmony with others
Dr. Martin Luther King is known for saying "I have a dream that my four little children will one day live in a nation where they will not be judged by the color of their skin but by the content of their character." Alveda said "I believe that today it's important for us to grasp and not be colorblind. When we argue about a critical race. There is one critical human race. It is the one-blood human race. We all are the same race." Martin Luther King Jr. put it this way: 'We must learn to live together as brothers' — and I'll add as sisters — 'or perish together as fools.' So we have to be human enough to embrace human dignity — and I'll add, from the womb to the tomb." "If we can do that," she said, "then we can begin to resolve some of these differences."

January 16: The Washington Examiner: Youngkin's first day in office
is a breath of fresh air
Virginia is looking more and more like an island of sanity in the midst of overreaching leftism. On his first day in office, newly elected Republican Gov. Glenn Youngkin issued a series of executive orders aimed at rolling back the Left's bureaucratic micromanagement. One gives parents the choice to opt out of school mask mandates for their children, and another bans public school districts from teaching critical race theory (or closely associated tenets) in their curricula. He also repealed former Democratic Gov. Ralph Northam's vaccine mandate for all state employees. "We said all along that we were going to stand up for parents," he said on Sunday. "In Virginia, it is clear under law that parents have a fundamental right to make decisions for their children's upbringing, their education, and their care. And so, we are providing parents an opt-out. We're providing them the ability to make the right decision for their child with regard to their child's well-being. We are going to use all the authority that I have to consider all options to protect that right." Youngkin is already facing plenty of pushback from some of the state's Democratic counties which announced they still intend to enforce their mask mandates regardless of the governor's executive order. The issue will more than likely have to be resolved by the courts, but Youngkin's first day in office suggests this is a battle he is more than willing to take on.

January 16: The Epoch Times: TX hostage taker killed; all hostages safe
The FBI has identified the hostage-taker who was killed by police after a lengthy ten hour standoff at a Texas synagogue on Jan. 15 as the British national named Malik Faisal Akram. Akram, 44, was shot and killed when an FBI SWAT team stormed the Congregation Beth Israel synagogue in Colleyville, Texas, near Fort Worth, at around 9 p.m. local time. All the hostages were rescued unharmed.

January 15: Fox News: With hours of being sworn in VA's new
Attorney General announces investigations in Loudoun County
Virginia's newly sworn-in Attorney General Jason Miyares (R) announced investigations into the Virginia Parole Board and Loudoun County Public Schools within hours of taking office. In a statement released on Saturday just hours after Miyares and Gov. Glenn Youngkin were sworn in, Miyares explained why he has launched an investigation into the commonwealth's parole board as well as Loudoun County Public Schools. "One of the reasons Virginians get so fed up with government is the lack of transparency - and that's a big issue here," Miyares wrote. "The Virginia Parole Board broke the law when they let out murders, rapists, and cop killers early on their sentences without notifying the victims. Loudoun County Public Schools covered up a sexual assault on school grounds for political gain, leading to an additional assault of a young girl," Miyares contended. A 14-year-old male high school student, who identifies as nonbinary, and has been found guilty of raping a female student in a school bathroom was transferred to another school where he allegedly raped another student and the district has been accused of covering up the crime which resulted in one of the alleged victim's parents being arrested at a school board meeting. The offending student has been placed on the sex offenders registry for life as part of his sentence.

January 15: The Daily Caller: SCOTUS to hear case of coach who was
canned for praying on the field before football games
The Supreme Court said Friday it would hear the case of a Washington state high school football coach who was sacked for praying on the field after games. Joseph Kennedy, who was barred from coaching football at Bremerton High School in 2015, will have his case heard by the high court in April, his attorneys said. The coach was a graduate of the school who coached there from 2008 to 2015. Mr. Kennedy said he was suspended from the final game of the season in 2015 by the Bremerton School District. School officials said Mr. Kennedy's private prayer at the 50-yard line — which had been allowed for seven years beforehand — violated the First Amendment's Establishment Clause, which bars governments from establishing a state religion. Students occasionally gathered around him, although he said he never invited their participation. The court declined to take up the case in January 2019 and asked the lower courts to continue to develop the factual record. In a statement issued with that denial, Justice Samuel Alito said, "The 9th Circuit's understanding of the free speech rights of public-school teachers is troubling and may justify review in the future."

January 15: Fox News: SWAT and hostage situation at a synagogue near Fort Worth
A Texas SWAT team responded Saturday afternoon to a hostage situation at Congregation Beth Israel's synagogue near Fort Worth. The Colleyville Police Department said on Twitter that they are conducting SWAT operations "around the 6100 block of Pleasant Run Rd." All residents in the immediate area of the incident are being evacuated, according to the tweet. Reportedly the rabbi and three others are being held hostage.

January 15: Lovebylife.com: Pennsylvania state legislature may consider measure
to transport illegal aliens across the border to Biden's state of Delaware
Republicans in the Pennsylvania State Senate are planning to pass a bill that would move illegal immigrants entering the state on Biden administration-sponsored flights to the Biden's home state of Delaware. State Sen. Mario Scavello wrote colleagues asking for support for his forthcoming bill. According to Scavello's memo, the legislation enacts a transportation program to relocate immigrants from the Commonwealth to the neighboring state of Delaware. "How many illegal immigrants [has Joe Biden] moved to [his] home state of Delaware?" He asked. "If it's good enough for Pennsylvania, why not redirect the relocation to Delaware?" The Scavello bill prohibits the granting of state contracts to any federal contractor who works to assist in the Biden relocation efforts. State lawmakers have warned that the coronavirus epidemic is "exacerbating" the flood of illegal immigrants who have not been tested for the Wuhan coronavirus.

January 14: The Washington Times: Dems boxed in, can't retreat from doomed
agenda for fear of further damaging Biden
Democrats are flummoxed about the next move on Joe Biden's plan to blow up the filibuster and rewrite the nation's voting laws after support among Senate Democrats fractured. Lawmakers say retreating from the fight is impossible after Mr. Biden wedded himself in gutting the chamber's longstanding filibuster rule that requires 60 votes for most bills to survive. "A lot of us in the Senate have loyalty to [Joe Biden] and his agenda," said one Democratic lawmaker. "He went out on a limb, we can't just leave him there alone. It will look like a Democratic Congress is abandoning a Democratic president and a Democratic agenda." Since the 2020 election, Democrats have argued that federal action is required to combat a slew of new voting [integrity] laws in Republican-run states. Last year, Democrats attempted no less than three times to pass legislation overturning the new state election laws, which the GOP call election security measures such as voter ID requirements and restrictions on mail-in ballots. While the Democrats' efforts garnered unanimous support within their party, the bills failed to get the 60 votes necessary to overcome a GOP filibuster in the 50-50 split Senate. Instead of giving up the fight, Democrats began angling to use the so-called "nuclear option" to blow up the filibuster.

January 14: Breitbart News: Nearly 4 in 10 illegal aliens refusing COVID
vaccine as Americans hit with mandates
While millions of American citizens are being hit with mandates to obtain one of three approved vaccines for the Wuhan coronavirus, new data reveals thousands of illegal aliens are refusing the vaccine. This week, while striking down Joe Biden's vaccine mandate for every large business in the nation, the United States Supreme Court upheld a mandate that will require 17 million American healthcare workers to obtain the vaccine or risk firing. Likewise, in a number of blue states like California, New York, and Illinois as well as giant corporations like McDonald's and Goldman Sachs are requiring millions of Americans to obtain the vaccine to work, eat in restaurants, enter event venues, and other indoor spaces. New data, published by CBS News, reveals that nearly 4-in-10 illegal aliens in Immigration and Customs Enforcement (ICE) detention are refusing the vaccine. At the same time, coronavirus infections have exploded in recent months inside ICE detention facilities. Since the start of the new year, detained illegal aliens with the Wuhan coronavirus have jumped 520 percent.

January 14: Fox News: Biden to plans to direct police reform by executive order
Joe Biden is reportedly planning to push his police reform agenda via an executive order as early as this month. Reportedly, the executive actions are still being finalized but are expected to be rolled out at the start of Black History Month in February as the administration tries to achieve policy goals leading up to the president's State of the Union address in March. The House passed a sweeping police reform measure earlier this year in response to the death of George Floyd, but months of negotiations among a bipartisan group of senators failed to produce a bill. News of the executive actions comes at the conclusion of a difficult week for Mr. Biden during which he suffered numerous setbacks including giving a "racially-charged speech urging Senate Democrats to suspend the filibuster to push through his party's legislation that would federalize election laws. That speech failed to sway Senators Manchin (D-WVA) and Sinema (D-AZ) which essentially left the election legislation dead in the water. Meanwhile Biden is tanking in recent polling numbers showing him underwater with a 33% approval rating as his administration attempts to navigate record inflation, a record surge in coronavirus cases, and a Supreme Court ruling this week blocking his coronavirus mandate on employers with over 100 workers.

January 14: The Washington Examiner: Senator releases Fauci's financial
records, claims he lied
Sen. Roger Marshall (R-KS) released financial records Friday he said were obtained from Dr. Anthony Fauci after the two clashed earlier this week at a hearing over access to such disclosures. Marshall claims the documents from the National Institutes of Health show Fauci, who is Joe Biden's chief medical adviser and a leading government voice advising the public on dealing with the coronavirus pandemic, "lied to the American people" when he claimed during a Senate hearing Tuesday that the information was "public knowledge." "He is more concerned with being a media star and posing for the cover of magazines than he is being honest with the American people," Marshall said in his statement, noting that he specifically requested unredacted copies. The senator, who was called a "moron" by Fauci on a "hot mic" has announced he will be introducing the Financial Accountability for Uniquely Compensated Individuals Act, to be known as the FAUCI Act, which will mandate that the Office of Government Ethics present the financial records for officials such as Fauci on its website.

January 13: The Daily Signal: Unpacking SCOTUS decision on vaccine mandates
For nearly 100 million American workers waiting breathlessly for an answer, a Thursday Supreme Court decision delivered good news for many, although not all. In a rare late-day release of opinions, the Supreme Court issued its rulings in a pair of federal vaccine mandate cases that went to the court on an emergency basis. In the first unsigned opinion the 6-3 majority concluded that the government was not likely to prevail on its argument that OSHA possesses the authority to issue the vaccination mandate or require weekly negative COVID test results. "As its name suggests," the court explained, "OSHA is tasked with ensuring occupational safety—that is, 'safe and healthful working conditions.'" That means OSHA is only empowered "to set workplace safety standards, not broad public health measures," and according to the justices, "no provision of the Act addresses public health more generally, which falls outside of OSHA's sphere of expertise." While the OSHA mandate is stayed for now, litigation on the merits of the government's employer vaccine rule will continue in the lower courts. In its second unsigned opinion the 5-4 majority allowed HHS to mandate vaccines for workers whose jobs or facilities are funded by the federal government (e.g., Medicare or Medicaid). The bottom-line is, if you accept federal funds then you must follow their rules. Justice Thomas, dissenting, wrote that the government had a shaky foundation for its virtually unlimited vaccination through the Department of Health and Human Services, and if Congress had wanted to grant the agency the power to impose a vaccine mandate across all facility types and upset the state-federal balance (because only the state possesses the police power to mandate vaccination), it would have specifically authorized one. In both cases, the question before the court was not how to respond to the Wuhan coronavirus pandemic, but who holds the power to do so. For now – until the litigation in the appellate courts comes to an end – the answer is clear.

January 13: The Daily Signal: SCOTUS kills Biden's
vaccine mandate for companies with more 100+ employees
The Supreme Court on Thursday struck down the Biden administration's COVID-19 vaccine mandate for private companies and other organizations with at least 100 employees. In a separate case, however, the court did allow vaccine mandates for employees of federally funded health care facilities. In the main case, the majority of justices expressed doubt that the federal Occupational Safety and Health Administration, which is part of the Labor Department, has the legal authority to impose an emergency regulation to implement a vaccine mandate. "Administrative agencies are creatures of statute," the majority opinion said as the justices struck down the mandate in a 6 to 3 ruling. With Chief Justice Roberts and justice Kavanagh joining the majority they let stand the mandate for health care workers 5 to 4. Health care facilities that receive Medicaid and Medicare funds are still subject to a separate Department of Health and Human Services vaccine requirement based on their receipt of federal funds.

January 13: The Daily Caller: Biden ends first year in office with his worst week yet
Joe Biden's first year in office is coming to a close with his worst week yet — the Supreme Court has struck down his vaccine-or-test mandate, his Build Back Better (BBB) agenda is dead in the water in Congress and his approval rating has plummeted lower and lower. As the one-year mark for Biden being in office approaches, a Quinnipiac poll put Biden's approval rating at a mere 33% on Wednesday, the lowest of his tenure so far. Biden entered office with a solid 54% approval rating, but he has consistently slipped in the polls since spring of 2021. While the White House was counting on passing Biden's BBB and elections agenda to turn the situation around, senators Kyrsten Sinema (D-AZ) and Joe Manchin (D-WVA) — along with 50 Republicans — have made that impossible. Both senators announced their opposition to abolishing the filibuster Thursday afternoon, even as Biden was on Capitol Hill advocating for its removal.

January 13: The Washington Times: Florida considering establishing
November 7th as Communist Victims Day
Legislation moving through the Florida House would designate Nov. 7 as an annual Communism Victims Day and also teach high school students about the ills of communist governments. Florida is home to tens of thousands of people who have fled communist governments, especially Cubans who left after Fidel Castro took power on the island in 1959. Nov. 7 is the day in 1917 when Russia's Bolshevik Revolution installed a communist government there. A House committee approved the bill Thursday by a unanimous vote. It has two more steps to go through before moving to the state senate for consideration. Republican Rep. David Borrero, one of the lead sponsors, said the Communist Victims Day is an important remembrance for those who suffered under those governments and teaching students about its realities is necessary for them to understand that. "What we want to do is teach communism as it really is," Borrero said. "Communism fails every single time, and that's what students need to learn."

January 12: The Washington Examiner: McConnell takes on Biden over
speech on the filibuster and the federal takeover of elections
Senate Minority Leader Mitch McConnell (R-KY) delivered a blistering critique Wednesday on the Senate floor of Joe Biden's speech calling for changes to the upper chamber's filibuster rule, calling the president's remarks "profoundly unpresidential." "Look, I have known, liked, and personally respected Joe Biden for many years," McConnell said. "I did not recognize the man at the podium yesterday." Biden, speaking in Atlanta, called on the Senate to pass legislation to federalize elections, and endorsing ending or at least curtailing the filibuster to do so. The filibuster requires 60 Senate votes, rather than a simple majority of 51, to pass most legislation. In the speech, Biden asked Republicans if they want to be "on the side of Dr. King or George Wallace?" "…Abraham Lincoln or Jefferson Davis?" McConnell on Wednesday argued that opposing the elimination of the filibuster should not be characterized by the president as akin to being on the side of Confederate or segregationist figures. "He compared a bipartisan majority of senators to literal traitors," McConnell said. "How profoundly unpresidential."

January 12: Fox News 26 Houston: Inflation jumps to 7% over last year as
many see pay increases eaten away by cost of living increases
Prices paid by U.S. consumers jumped 7% in December from a year earlier, the highest inflation rate since 1982 and the latest evidence that rising costs for food, rent and other necessities are heightening the financial pressures on America's households. Inflation has spiked during the recovery from the pandemic recession as Americans have ramped up spending on goods such as cars, furniture and appliances. Those increased purchases have clogged ports and warehouses and exacerbated supply shortages of semiconductors and other parts. Gas prices have also surged, in part because Americans have driven more in recent months after having cut back on travel and commuting earlier in the pandemic. Rising prices have wiped out the healthy pay increases that many Americans have been receiving, making it harder for households, especially lower-income families, to afford basic expenses. Polls show that inflation has started displacing even the coronavirus as a public concern, making clear the political threat it poses to President Joe Biden and congressional Democrats.

January 12: The Washington Times: Fears of a Russian invasion of Ukraine
heighten as talks breakdown
Fears rose Wednesday that Russian President Putin is intent on invading Ukraine, as talks between American, NATO and Russian officials failed to produce a commitment from Moscow to draw down its major troop buildup along the border with the developing, U.S.-aligned democracy. The Biden administration and NATO officials sought to put a positive spin on the high-stakes talks, while analysts warned the Kremlin has exploited meetings this week in Brussels and Vienna to buy time to prepare for a move against Ukraine. Reportedly western officials stood firm in rejecting key Russian security demands for easing tensions, but also left open the possibility of future talks with Moscow. However, with the Russians refusing to back down from demands that NATO remove troops and equipment from former Soviet republics that border Russia, the meeting ended without a diplomatic solution.

January 11: Fox News: Senator Paul rips $420,000 a year bureaucrat
Fauci during heated hearing
U.S. Senator Rand Paul (R-KY) sparred once again with well-paid government doctor Anthony Fauci in a Senate hearing on Tuesday, with the lawmaker pressing the director of the National Institute of Allergy and Infectious Diseases on reports he sought to quash "fringe" epidemiologists' coronavirus mitigation strategies. Paul also asked Fauci to address accusations that he is at least tangentially culpable in the creation of viruses through gain-of-function research. Following the hearing, Paul said there is evidence on a probability of "9 to 10" that the COVID-19 virus came from a Wuhan, China, laboratory and was engineered via gain-of-function research, despite Fauci's denials. "[Fauci] funded the lab," Paul contended. "He tried to obscure the idea that he was giving money to the lab and then he steadfastly, for two years, said it wasn't gain of function, that they weren't taking viruses that don't exist in nature, creating them and creating viruses that are so dangerous that they could actually wipe out a portion of humanity."

January 11: The Washington Examiner: DOJ evades questions on the
January 6th events at the Capitol
The House committee investigating the January 6th breach of the Capitol said Ray Epps -- who some Republicans suggest may have been an FBI informant -- denies ever working with the bureau, even as the Justice Department evades questions about any informants or agents present in the crowd on Jan. 6, 2021. Epps, on video in the hours leading up to the riot encouraging the crowd to enter the Capitol, had been on the FBI's Capitol Violence most wanted list before he was removed without explanation after nearly six months. With speculation swirling, Republicans have been clamoring for more clarity on Epps, but Justice Department and FBI officials have repeatedly declined to provide answers about the provocateur as well as any FBI informants or agents who may have been embedded within the pro-Trump crowd as people stormed the Capitol and disrupted the certification of now-President Joe Biden's win in the 2020 election. The Jan. 6 committee made the first move Tuesday, saying House investigators interviewed Epps, but did not offer any insight into whether he was under oath when he denied being an FBI informant.

January 11: Fox News: Who is the leader of the free world Joe?
Joe Biden on Tuesday once again referred to his vice-president, Kamala Harris, as "President Harris" in yet another verbal flub by the gaffe-prone leader. "Last week, President Harris and I stood in the United States Capitol to observe one of those before and after moments in American history," Biden said, referencing last year's Capitol Hill the Jan. 6, 2021 Capitol Hill breach. Biden, who was speaking about voting rights to students at Atlanta University Center Consortium, on the campus of Clark Atlanta University and Morehouse College, apparently didn't notice his mistake, not bothering to correct himself. He did, however, notice apparently unintentional use of the words "hell," which he changed to "heck," and "damn," which he revised as "darn."

January 10: The Epoch Times: SCOTUS corrects transcript of hearing last week
The Supreme Court has updated its official transcript of court proceedings that took place last week, clarifying that Justice Gorsuch did not make a false claim about the flu. The nation's top court heard oral arguments on Friday for and against two Biden administration COVID-19 vaccine mandates, including one promulgated against every business with 100 or more workers by the Department of Labor's Occupational Safety and Health Administration (OSHA). Justice Gorsuch during questioning of Solicitor General Elizabeth Prelogar, said that polio "was a terrible scourge on this country for many years" but that the federal government has never mandated vaccinations for it through OSHA. "We have flu vaccines. The flu kills, I believe, hundreds of thousands of people every year. OSHA has never purported to regulate on that basis. What do we make of that when we're thinking about what qualifies as a major question and what doesn't?" Gorsuch was quoted as saying. But some people noted that Gorsuch had not appeared to say "hundreds of thousands.

January 10: Fox News: DeSantis cashes in on liberal Dems fleeing to Florida,
by selling "Escape to Florida" Tee shirts
Florida Governor Ron DeSantis' reelection campaign is now selling new "Escape to Florida/The Lockdown Libs tour" T-shirts after some top Democratic politicians from states with stricter coronavirus restrictions were seen vacationing in the Sunshine State over the Christmas/New Year's holiday. News of the T-shirts, which are being sold online on the Republican governor's "Official Ron DeSantis Store" on his reelection campaign's website, was shared first with Fox News on Monday. "We don't blame you … we like freedom, too," the back of the shirt says, underneath a list of Democrats – including the governors of states such as Connecticut, Michigan and New Jersey – and where in Florida they stayed. "If I had a dollar for every lockdown politician who decided to escape to Florida over the last two years, I'd be a pretty doggone wealthy man, let me tell you," DeSantis joked at a press conference one week ago. "I mean, Congress people, mayors, governors, I mean you name it.

January 10: The Washington Examiner:
Republicans would use the change in the senate filibuster rules to their advantage
if the Dems are shortsighted enough to move forward with the rules change
Senate Republicans say if Democrats vote to end the filibuster, the GOP will use the new rule to force votes on a string of Republican legislation that would stand a good chance of passing in the evenly divided Senate. In a move that would turn the Democratic plan to end the filibuster on its head, Republicans say they'll bring up legislation that can easily garner 50 GOP votes and a few Democratic ones. This could advance Republican measures under the rule change Democrats are considering that would lower the 60-vote threshold to 51 votes. The GOP's list of legislation is not what Democratic leaders have in mind as they plot an end to the filibuster, including legislation to restart the Keystone XL pipeline, bolster security at the beleaguered southern border, and block taxpayer funding for abortions.

January 10: The Epoch Times: Most hospitalized patients in NJ
admitted for NON-COVID reasons
The majority of people hospitalized with COVID-19 in New Jersey were actually admitted for reasons other than COVID-19, officials said on Jan. 10. Of the 6,075 people with COVID-19 and hospitalized in the state, just 2,963 were admitted for COVID-19, New Jersey Health Commissioner Judith Persichilli said during a briefing. "We have a fair number of what I've started to call COVID incidental, or incidental COVID, meaning you went in because you broke your leg, but everyone's getting tested and it turns out you've got COVID. You didn't even know it," Gov. Phil Murphy, a Democrat, said. "My wife didn't know it and still she's not back in the in the game, but never had any symptoms, so there is a significant amount of that." Previously during the pandemic, states largely neglected to distinguish COVID-19 hospitalizations from incidental COVID-19. A growing number of officials have started making clear that not all COVID-19 hospitalizations are the same.

January 9: Fox News: CDC Director says Justice Sotomayor's
100,000 children in hospital with COVID is about 96,000 off
CDC Director Rochelle Walensky clarified that the number of children hospitalized with COVID-19 is nowhere close to the statistic put forth by Supreme Court Justice Sonia Sotomayor Friday, while noting that Americans can still work to reduce hospitalization by getting vaccinated. Walensky provided an update on the current numbers, confirming to Fox News' Bret Baier that there are fewer than 3,500 children in hospitals with COVID-19. During oral arguments in a case involving the Biden administration's vaccine mandate for businesses with at least 100 employees, Sotomayor brought up children suffering during the pandemic, pulling out a number that earned her four "Pinocchios" from the Washington Post's fact-checker. "We have over 100,000 children, which we've never had before, in serious condition and many on ventilators," Sotomayor said. That figure is dramatically higher than the figure Walensky provided.

January 9: The Epoch Times: Ex-head of UK vaccine Taskforce
calls for an end to mass vaccinations
Mass vaccinations against COVID-19 should come to an end and the UK should focus on managing it as an endemic disease like flu, the former chairman of Britain's vaccine taskforce has said. Dr. Clive Dix, who played a key role in helping pharmaceutical firms create the COVID-19 vaccines, said that mass vaccination should end after the ongoing booster campaign, and the UK should start returning to a "new normality" in which the focus is placed on limiting serious illness rather than stopping the spread of the Chinese Communist Party (CCP) virus. Dix said it is time to consider managing COVID-19 as something akin to flu. "We should consider when we stop testing and let individuals isolate when they are not well and return to work when they feel ready, in the same way we do in a bad influenza season," he said.

January 9: The Washington Times: NYC Democrat Mayor wants to
allow 800,000 non-citizens to be able to vote in local elections
New York City Mayor Eric Adams (D) cleared the way Sunday for noncitizens to vote in the Big Apple's municipal elections. Adams also called on fellow Democrats to become what he called "radically practical" and focus on issues like Social Security over social-media wars. The mayor allowed the bill to become law Sunday, by not vetoing it within 30 days of city council passage. The legislation will give more than 800,000 noncitizens the ability to vote in elections for municipal offices such as mayor and city council.

January 8: Fox News: Biden Admin. prioritizes race in
administering COVID therapeutics
Guidance issued by the Biden administration states certain individuals may be considered "high risk" and more quickly qualify for monoclonal antibodies and oral antivirals used to treat COVID-19 based on their "race or ethnicity." In a fact sheet issued for healthcare providers by the Food and Drug Administration, the federal agency approved emergency use authorizations of sotrovimab – a monoclonal antibody proven to be effective against the Omicron variant – only to patients considered "high risk." The guidance, updated in December 2021, says "medical conditions or factors" such as "race or ethnicity" have the potential to "place individual patients at high risk for progression to severe COVID-19," adding that the "authorization of sotrovimab under the EUA is not limited to" other factors outlined by the agency.

January 8: The Washington Examiner: PA state senator who pushed for
forensic election audit running for governor
A Pennsylvania state lawmaker announced a Republican campaign for governor in 2022 alongside well-known allies of former President Donald Trump. State Sen. Doug Mastriano, who made headlines for his efforts to review the integrity of the 2020 election, entered the race at an event in Gettysburg that also featured former Trump national security adviser Michael Flynn and Jenna Ellis, who was a senior legal adviser to the Trump 2020 campaign. "This is your one opportunity to take your government back in Harrisburg," Mastriano said in his speech, slamming Democratic Gov. Tom Wolf over his handling of the coronavirus pandemic. "I stand before you as somebody who has fought the good fight for freedom, in uniform and out."

January 8: The Epoch Times: 1,066% increase in fentanyl seized by
Customs on Texas border
U.S. Customs and Border Protection (CB P) has reported a 1,066% increase in fentanyl seized in south Texas ports during fiscal year 2021. Border agents at eight ports of entry extending from Brownsville to Del Rio said that between Oct. 1, 2020, and Sept. 30, 2021, they seized 87,652 pounds of narcotics that would have commanded a combined estimated street value of $786 million, CBP reported on Jan. 5. They also report that they have seen a 98% increase in cocaine seizures, from the year prior. The CBP officers at these ports of entry also noted that in FY 2021, more than 20,701 non-U.S. citizens were inadmissible to the United States due to violations of immigration laws.

January 7: Fox News: Dems unleash heavy weights in an effort to
get Manchin to support their radical agenda
Sen. Joe Manchin (D-WVA) is getting pressure from powerful corners of the Democratic Party to change his stance on the Senate filibuster to pass voting reforms. In addition to regular talks with Senate Majority Leader Schumer (D-NY), and other fellow Democratic senators, Manchin has heard from past presidents and celebrities alike. He's told colleagues that his phone has been lighting up in recent days with calls from Bill Clinton and Barack Obama and Oprah Winfrey, lobbying him to vote in favor of removing the 60-vote Senate rule to pass major voting rights reforms with a simple majority. The pressure is ramping up as Schumer set a Jan. 17 deadline to vote on changing the Senate filibuster rules to advance voting reforms – a top priority for the Democratic agenda. Schumer wants an exception made for election legislation, arguing there's an urgent need for national standards to combat what he and other Democrat activists call "voter suppression" laws passed in GOP-led states after the 2020 presidential election. So far, Manchin has shown no signs of budging and continues to stress the importance of protecting the Senate as an institution.


January 7: The Washington Times: Biden gets a failing report card in the most recent jobs report
Biden on Friday shrugged off the worst jobs report of his presidency as the U.S. economy added less than half the number of jobs expected in December. Biden showed up about an hour late for his speech and emphasized the report's lone bright spot, that unemployment dropped slightly to 3.9% in December from 4.2% in November, even though economists say that is a reflection of fewer people seeing work and a shrinking worker pool.


January 7: The Epoch Times: SCOTUS seems skeptical of Biden's
assumed authority to mandate vaccinations
The Supreme Court seemed skeptical of the Biden administration's bold claim that it has the authority to impose vaccination mandates applying to more than 84 million private sector employees and to workers in federally funded health care facilities. In a rare Friday sitting the high court seemed broadly receptive to the idea that states have authority to impose vaccination mandates but questioned the ability of federal agencies to do the same. The court decided Dec. 22, 2021, to fast-track emergency applications pertaining to challenges to the two mandates' lawfulness as those challenges work their way through the lower courts. Various business groups, along with Ohio, Missouri, Louisiana and two dozen other states, want the federal mandates blocked.

January 7: Fort Worth Star-Telegram: Texas knows Biden vaccine mandate is
overreach. Now, will SCOTUS confirm it
The Supreme Court heard two emergency challenges Friday to Joe Biden's vaccine-or-test mandates for large businesses and healthcare workers, testing the limits of executive power amid a relentless pandemic. The challengers are various religious organizations, private businesses and Republican-led states, which argued Biden has no authority to mandate a vaccine for them. After hearing the first challenge, which was a private business arguing against Biden's OSHA vaccine-or-test mandate, the Supreme Court ultimately seemed a bit wary of the mandates. The justices appeared particularly skeptical of whether Biden, along with OSHA, had the authority to impose such a mandate. Chief Justice Roberts regularly questioning OSHA's jurisdiction, timing and authority. Meanwhile, Justice Sotomayor, defending the mandate, made several false claims or at least exaggerated. She said that COVID-19 deaths were at an all-time high and that 100,000 children are hospitalized with the disease. Data supporting these statements is slim to not nonexistent.

January 7: The Daily Caller: Pelosi picks the latest date ever
for the state of the union address
Speaker of the House Nancy Pelosi formally invited President Joe Biden Friday to give his State of the Union address March 1, the latest date ever announced for the annual speech. During the address, Biden will likely promote the two most important unfinished parts of his first-term agenda, the Build Back Better social spending package and the John Lewis Voting Rights Advancement Act. Presidents are expected to deliver an address to a joint session of Congress every year, although the speech is not considered the State of the Union until the president's second year in office. Biden addressed a joint session of Congress on April 28, 2021, during which he advocated gun control and his American Jobs and Families plans.

January 6: The Washington Free Beacon: Soros-backed DA won't seek
life sentences for cop killers and terrorist
Manhattan's newly installed, George Soros-backed district attorney this week ordered prosecutors not to seek life without parole sentences for murderers, terrorists, and cop killers. Alvin Bragg issued a memo that forbade staff from seeking life without parole sentences and broadly discouraged them from seeking sentences beyond 20 years. A $1 million contribution from Soros helped Bragg secure a narrow 4-point victory last June in the Democratic primary. "My commitment to making incarceration a matter of last resort is immutable," Bragg's memo reads. Soros, and his Justice and Public Safety PAC, has helped elect soft-on-crime candidates in Chicago, Philadelphia, and suburban Washington, D.C. Manhattan is uniquely visible as the economic and media capital of the nation, meaning Bragg's new approach—and Soros's criminal justice philosophy—will attract attention nationally and around the world.

January 6: KTRH Radio News: Dems using January 6th breach of
the Capitol to target those who disagree with them
Democrats have been overhyping last year's January 6th U.S. Capitol Breach for a year, comparing it to the 9-11 terror attacks and even the Civil War. Now, they are looking to use the incident to increase surveillance on Americans. Congressman Bennie Thompson (D-MS), chair of the Democrats' January 6th committee, says they plan to recommend new intelligence-gathering legislation this year. He claims "we were not apprised that something would happen" last Jan. 6, calling it "the worst kept secret in America." However, a Senate report last year found both Congressional leaders and Capitol Police did receive warnings about potential violence and problems leading up to Jan. 6, but failed to act on them. Since last January, hundreds of Americans have been arrested and charged in connection with the Capitol breach. Additionally, private banking records of many Americans were turned over to the FBI in the aftermath of the incident. Critics warn Democrats are using Jan. 6 to target certain Americans based on their political beliefs and activities. Brad Johnson, president of Americans for Intelligence Reform says "What they're actually pushing for here is another way to step into our lives and control everything we do and say. It's actually a push for greater control over society, than it is in any way about problems that exist on the Hill with security. It's a power grab. Nothing more, nothing less."

January 5: NewsMax: Rand Paul; their lying to you about voter suppression,
it's about staying in power
Senator Rand Paul (R-KY) said on Tuesday that the narrative of supposed voter suppression by Republican Party elected officials spread by the left and the media is ''a pack of lies,'' citing that the Black population votes at about the same rate as the white population. ''But it's not really about that,'' Paul said ''They're lying. They're lying to the public and saying this is about racial disparity when in reality, it's about trying to set the system up where they can game it through mail-in voting by embedding people into the electoral system that will basically try to get out certain people to vote and exclude other people from voting.'' ''So really, this is about gamesmanship and has nothing to do with anything noble or lofty, like voting rights. But it's amazing that they can try to play a game like this and expect people to buy into it."

January 5: The Washington Times: Another former Soviet Union nation
deals with unrest
A popular revolt exploded in Kazakhstan Wednesday, with protesters storming and setting fire to the presidential residence in the often unnoticed but strategically vital Central Asian nation that shares lengthy borders with Russia and China and operates as a key hub for U.S. oil companies in the region. Although the demonstrations were ignited by soaring fuel prices brought on by the Kazakh government, accusations of foreign meddling quickly swirled. The unrest coincided with heightened U.S.-Russian tensions over other former Soviet republics, including Ukraine. Kazakhstan also considered itself an oasis of relative stability and political moderation in Central Europe. The unrest could prove a diplomatic and security windfall for Russian President Vladimir Putin. According to AP, the Collective Security Treaty Organization (CSTO), a Moscow-dominated regional alliance, said it was deploying peacekeeping forces at the request of the embattled Kazakh President.

January 5: The Daily Caller: Biden Administration blocks natural gas project
designed to power 500,000 homes in Connecticut
The Biden administration approved a plan to block a new natural gas power plant that would've powered 500,000 homes from being built in Connecticut. The Federal Energy Regulatory Commission (FERC) approved a plan by electricity provider ISO New England to block the Killingly Energy Center (KEC) project over delays, claiming they didn't believe KEC could meet its deadlines for commercial operations. But the proposal to build the energy center had been criticized by environmentalists and state officials in Connecticut where it would've been constructed. While the power plant would've boosted electricity supply in the New England region, opponents of the plan said it would be counterproductive to local climate change goals.

January 5: Fox News: Tucker Carlson: January 6th is not a joke; pretending
the protest was failed coup is the joke and not a good one
As a political matter, the anniversary of Jan. 6th is not a joke. It's a very serious thing, Carlson contended. "Pretending that a protest was actually a failed coup is the Democratic Party's entire strategy to win this year's midterm elections. At this point, it's all they've got. Governing didn't work. That's why today, the attorney general of the United States (Merrick Garland), one of the most political men in Washington, announced the DOJ will continue to harass and arrest people voted for Donald Trump," Carlson continued. Garland said, "The Justice Department remains committed to holding all January 6th perpetrators, at any level, accountable under law — whether they were present that day or were otherwise criminally responsible for the assault on our democracy. We will follow the facts wherever they lead." "Everyone who was responsible," Carlson exclaimed! "DOJ has already instigated the largest manhunt in history and John Dillinger is laughing from the pit of hell," he continued. "January 6th trumped him, and it trumped the manhunt after 9/11. It trumps all manhunts. So, people who were just standing there taking pictures on their phone got picked up by the FBI, some of them got sent to jail, but it's not ending, there's still more to come."

January 4: The Washington Examiner: Airline flight cancellations; don't blame
the virus, blame the policy
Flight cancellations rack up as the Federal Aviation Administration (FAA) warns of a meltdown if the Omicron variant continues to spread, and It will. Flight cancellations have stranded hundreds of thousands of people. Economic consequences will be severe, not only to the airline industry but across multiple other sectors as stranded workers fail to show up when expected. But we should not blame COVID-19. Omicron may be more contagious than other variants, but it is seldom more severe than a cold. Put another way, most of those in hospitals with Omicron may have COVID-19, but are not there because of it. Much of the problem has been caused by companies being mandated by the federal government to get their employees vaccinated or to terminate them. Many have decided not to get the inoculation thus reducing the number of pilots and flight attendants available to staff aircraft. In addition, in the midst of the pandemic, airlines saw a reduction in demand and so offered early retirements to their employees, further reducing the availability of flight crews. The airline travel system may be on the brink of collapse, but the problem is less Omicron than out-of-control government, continues the Washington Examiner. Let the free market prevail. If some companies wish to mask all travelers, let them play the market. If others want to sing the praises of their filtration systems, let the buyers decide. If some wish to weed out asymptomatic employees and cancel flights, let them pay the price and if others want to return to normal, that is fine too. Omicron need not be the straw that breaks the camel's back; it could instead be the wave that teaches a government convinced of its own omniscience a degree of humility.

January 4: The Washington Examiner: Federal government controlling COVID
therapeutics to Florida
"After pressure from Florida, the federal government has begun planning to send 30,000 additional doses to our state, so we can stand up new sites and expand capacity at existing sites," DeSantis (R-FL) said. "We expect the Biden administration to follow through so Floridians will have access to these lifesaving treatments." Tuesday's word regarding the additional doses comes after the Department of Health and Human Services told the state that its allocation of doses would be 2,000 less than last week and nearly 10,000 less than the state of New York, which has a smaller population.

January 4: Fox News: Biden: COVID 19 is a pandemic of the unvaccinated
Biden on Tuesday maintained that COVID-19 is an illness of those who refuse the vaccine, stating that people who have not gotten shots should be "alarmed" by the highly-transmissible Omicron variant even as it rampages through the vaccinated population. Meanwhile many of those who are getting sick have already been vaccinated. The U.S. recorded its record number of COVID-19 cases for a single day on Monday, almost doubling the previous record of about 590,000 set just four days earlier. This, despite 73% of the U.S. population being at least partially vaccinated and 62% fully vaccinated, according to the Centers for Disease Control. Biden has suggested that vaccinations would "protect" people from getting the illness.

January 3: The Epoch Times: Federal court issued injunction in
Navy SEALS vaccine mandate case
A federal court has granted a preliminary injunction to a group of 35 Navy Special Warfare service members—among them 26 Navy SEALs—who sued the Biden Administration for denying them religious exemptions to the COVID-19 vaccine mandate. The preliminary injunction, issued by the United States District Court for the Northern District of Texas, stops DoD from taking any actions against the group for refusing the jab while litigation plays out. "The Navy service members in this case seek to vindicate the very freedoms they have sacrificed so much to protect," Judge Reed O'Connor said in his order on Monday. "The COVID-19 pandemic provides the government no license to abrogate those freedoms. There is no COVID-19 exception to the First Amendment. There is no military exclusion from our Constitution." The "Defendants must provide more than a broadly formulated interest in 'national security.' They must articulate a compelling interest in vaccinating the thirty-five religious servicemembers currently before the Court," O'Connor ruled.

January 3: The Daily Signal: In order to "rule" over the minority, Sen. Schumer
wants to disseminate the Senate Filibuster; it's about power and control
Then-Sen. Joe Biden (D-DE) condemned weakening the Senate's tradition of extended debate as "an example of the arrogance of power," a "power grab by the majority party" that would "eviscerate the Senate" That was back in 2005 when the Republicans held the White House and Congress. Today, with Biden himself in the White House and Democrats the majority in Congress, he is calling for the same power grab in order to pass an unconstitutional federal takeover of elections. The evisceration of the Senate, however, will not stop there. Senate rules empower the minority party by requiring a supermajority to end debate before a simple majority can pass bills or confirm nominations. The Congressional Research Service describe extended debate as one of the Senate's "most distinctive procedural features" that pushes the majority to work with the minority.


January 3: NewsMax:
Ben Carson: The idea that Critical Race Theory should have anything to do with public health is "absurd"
Dr. Ben Carson decried what he sees as the infiltration of public health by critical race theory. Speaking on Monday, the retired neurosurgeon addressed a measure issued by the New York City Department of Health and Mental Hygiene that it would "consider race and ethnicity when assessing individual risk." "I certainly don't think that the virus discriminates," Carson said. "I think it takes everybody. And this is absolute absurdity. We've gone crazy. This is, you know, critical race theory infiltrating everything." "The fact of the matter is Black people, Hispanics, people of lower socioeconomic status, do tend to have more hypertension, more diabetes, more underlying comorbid conditions that would make them more vulnerable,'' Carson said. ''But if you take all comers, if you take people who are sick, you will have more of those individuals anyway. So, you don't have to put in some kind of extra restraint in terms of determining who should get what. That doesn't make any sense."

January 3: One American News Network: Crowded GOP field of
candidates for Arizona governorship
With Governor Doug Ducey (R-AZ) ending his term-limited service, the stage is set for a crowded GOP primary. Six Republicans are on track to battle it out ahead of the gubernatorial election. There are also three Democrats and one independent vying for the position, according to Ballotpedia. Arizona State Treasurer Kimberly Yee was among the first Republicans to announce a bid. Yee could face an uphill battle as she weathered a 2014 recall effort when serving in the state Senate. Matt Salmon, a former representative who has historically called for strong borders and health care reform and who is supported by Rep. Andy Biggs(R-AZ), has also tossed his hat in the ring. Meanwhile, the GOP front runner, former TV anchor Kari Lake, is an outspoken supporter for election integrity and securing the nation's borders. Lake has the endorsement of 45th President Donald Trump.

January 2: The Epoch Times: New NYC mayor calls 911 on three
men fighting in the subway on day one
The new mayor of New York City Eric Adams (D) called the police when he saw three men fighting during his commute to his first day on the job, according to footage of the incident. While waiting for a subway train on Saturday, Adams saw three men fighting. He called 911 to report an "assault in progress." "Once a transit cop always a transit cop," Adams said at around 8 a.m. when he called 911. When punches were being thrown, he said, "Here we go. I knew it was only a matter of time, that's why I kept looking at it." During his campaign for mayor, Adams ran on a message that he would increase policing amid a surge in crime over the past several years. "I ran on a very clear message: My city will not be unsafe," he said in November. "And that is what we're going to do. Clear plan. Putting in place a plainclothes, anti-gun unit. That will happen, and this city is going to be safe." Adams, himself a former NYPD officer, was sworn-in as mayor in the early morning hours of January 1st.

January 2: The Epoch Times: Dutch police use attack dogs to quell protestors
in Amsterdam; "It's not about the virus, it's about control"
Thousands of people in the Netherlands capital of Amsterdam gathered Sunday to demonstrate against the Dutch government's Wuhan coronavirus lockdown measures. Police started to crack down after Amsterdam mayor Femke Halsema issued an emergency ordinance giving more police to clear the central Museum Square after the protesters violated the city's ban on public gatherings amid an increase in COVID-19 cases. They walked along a main thoroughfare in the capital city, playing music and holding yellow umbrellas in a sign of opposition to the government restrictions. Some participants had a banner that said: "Less repression, more care," while a group in white masks and white overalls held up signs, reading: "It's not about a virus, it's about control." Video footage showed what appeared to be police releasing dogs on anti-mandate and deploying water cannons. Some footage showed alleged Dutch Army veterans clashing with police.

January 2: The Washington Examiner: Five major issues the U.S. military
will face in 2022
After an eventful 2021, things are unlikely to calm down in the new year. Here are a few issues that will be high priorities for the Department of Defense (DoD) going forward.
- China and Taiwan: In addition to Communist China's aggressive behavior toward Taiwan, the Chinese military conducted a hypersonic missile test that got the attention of the international community, and a DoD report released in November reveals that they have accelerated the pace of their nuclear expansion program to the point where they could "have up to 700 deliverable nuclear warheads" within roughly five years.
- Over-the-horizon-capabilities in Afghanistan: The U.S. military is now relying on its over-the-horizon drone strike capabilities after it's chaotic withdrawal from Afghanistan. Relying on strikes without boots on the ground is a risky proposition. Without having resources in a target area, it's harder for accurate and real-time intelligence to be gathered and utilized for a strike.
- Russia's Military buildup on the Ukrainian border: Russia has amassed a significant military presence on its border with Ukraine in recent months, stirring up both rhetoric and fears of a possible invasion reminiscent of Russia's incursion into Crimea less than a decade ago. Questions remain whether Biden will actually take action against Russia if they choose to invade; his former boss, President Obama, failed so to do when Crimea was taken.
- COVID-19 vaccine-related Discharges: Even though each service has at least 95% of its active-duty members vaccinated, the group that hasn't been vaccinated numbers in the thousands, so the discharge numbers of highly trained personnel will continue to rise. The cost of replacing these men and women and providing them adequate training will also rise.
- Continuing claims of politicization of the military: DoD officials have been accused of promoting liberal viewpoints. Arguably the new focal points could be detrimental to the readiness and effectiveness of the military. The controversies range from critical race theory, a concept that claims U.S. institutions were created with the implicit design to keep whites ahead of minorities, to the coronavirus vaccination mandate. All this raises the issue of how this will impact the readiness of the U.S. armed forces.

January 2: The Epoch Times: Focusing on social and CRT agendas and
not academic excellence is causing USA education to fail
According to government statistics, America's education system is failing. One expert says, lower expectations and the shift in focus from academic excellence in mathematics, science, reading, and history toward the implementation of social constructs like critical race theory equals fewer literate graduates. "Public records and other evidence show that state-level and some local education officials are no longer focused on maintaining high academic standards and providing the best public education possible to students," Liv Finne wrote in her September 2021 report regarding the lowering of academic standards by school officials in Washington state as they implement CRT. "Instead, a concern for learning has been replaced by an aggressive political agenda designed to instill doubt, mental pain and low expectations in students. This race-centered agenda also seeks to divide children from teachers, their own communities and from each other. This harmful trend can only be resolved through policies that return high-quality academic standards to public education and well-funded and supportive education-choice programs that allow families to access alternatives services to meet the learning needs of all children."

January 1: The Daily Caller: Over 2,500 flights cancelled on New Years Day
airlines offering double and triple pay
Thousands of New Year's Day flights were canceled amid concerns about inclement weather and the spread of the omicron variant of COVID-19. Approximately 2,600 cancellations for New Year's flights into and out of the U.S. occurred as of 6 p.m. Saturday, according to Flight Aware. New Year's Day saw the greatest number of COVID-19 and weather-related cancellations this week, reportedly pushing the holiday week's canceled flight total over 12,000.

January 1: The Epoch Times: Chief Justice Roberts says judges must be
ethical after 100 code violating rules
The Chief Justice of SCOTUS in his year-end report called on federal judges to work hard to adhere to ethics rules after over 100 were caught violating a rule that requires judges recuse in any matter in which they have a personal financial interest. Roberts cited a Wall Street Journal investigation that uncovered violations by 131 federal judges across 685 cases between 2010 and 2018. But Roberts portrayed the number of violations as small given the total number of cases handled annually, less than .0037

January 1: The Washington Examiner: Kentucky governor declares state
of emergency amid sever weather
Kentucky Gov. Andy Beshear declared a state of emergency Saturday as severe weather caused more damage after tornadoes devastated the state last month. The governor warned the Bluegrass State could see severe damage at the start of 2022, with 2-5 inches of rain expected just weeks after the state was hit by tornadoes that claimed dozens of lives across six states in mid-December.

December 31: The Epoch Times: Germany shuts down half its nuclear power
plants, seeking reliance on renewable energy
Germany on Friday shut down half of the six nuclear plants it still has in operation. The decision to phase out nuclear power and shift from fossil fuels to renewable energy was first taken by the government in 2002. The three reactors now being shuttered were first powered up in the mid-1980s. Together they provided electricity to millions of German households for almost four decades. One is located near Hamburg; the other two plants are near Hannover and Munich. Some in Germany are calling for reconsideration of the policy because the power plants already in operation produce relatively little carbon dioxide. Advocates of atomic energy argue that it can help Germany meet its climate targets for reducing greenhouse gas emissions. Nuclear power provides about 13% of Germany's electricity. The German government said this week that decommissioning all nuclear plants next year and then phasing out the use of coal by 2030 won't affect the country's energy security or its goal of making Europe's biggest economy "climate neutral" by 2045. Meanwhile, France planning to build new reactors as Germany is opting for natural gas as a "bridge" until enough renewable power is available, and both sides arguing their preferred source of energy be classed as sustainable.

December 31: The Washington Examiner: Putin ups the ante as
Russia-Ukraine dispute tenses up
While an invasion may not be imminent, tensions at the Russia-Ukraine border and between Russian President Vladimir Putin and Western leaders appear to be escalating rather than diminishing. Putin and Biden shared their second phone call of December on Thursday, after which each side issued strong statements about what they expect going forward. The White House said the United States and its allies "will respond decisively" if the Kremlin further invades Ukraine, while Putin said new sanctions against Russia would be a "colossal mistake" that would risk a "complete rupture of relations" between the two countries. Russia has amassed a significant military presence on its border with Ukraine in recent months, stirring up both rhetoric and fears of a possible invasion by an estimated 100,000 troops. The Kremlin has also test-fired hypersonic missiles as a show of force. Former U.S. Ambassador to Russia Michael McFaul told CNBC that Putin is upping the ante in the dispute, which he blames the Russian leader for creating. "The main issue is that Putin does not think that Ukraine should be an independent country," he said. "He thinks Ukrainians and Russians are part of the same nation, and therefore, Ukrainian independence for him is a problem, and Ukrainian democracy for him is also a problem." Putin has issued a list of demands, including a written commitment that Ukraine will never join NATO and that the military alliance's equipment will not be stationed in former Soviet countries. The Biden administration has rejected the demands. Putin's aggressive stance has caused some to question whether he is expecting a Western rejection that could then be used as the pretext for an invasion.

December 31: Fox News: Texas AG gets federal injunction against
another Biden vaccine mandate
Texas Attorney General Ken Paxton scored what he considered to be a "win for the children of Texas" after a federal judge ruled against vaccine and mask mandates for Head Start programs initiated by the Biden administration. The ruling from Judge James "Wesley" Hendrix of the U.S. District Court Northern District of Texas orders a halt in required COVID-19 protocol conditions for the funding of Head Start. The new rules issued last month require children over 2 in Head Start programs to wear masks, while the U.S. Department of Health and Human Services is requiring staff, contractors and volunteers in the program to be vaccinated by the end of January. "This is a win for the children of Texas for sure, given that parents should be making these decisions, not the Biden administration," Paxton said.

December 31: The Washington Free Beacon: Biden Administration tells
SCOTUS the vaccination mandate isn't really a mandate
The Biden administration on Thursday defended its vaccine "rule" to the Supreme Court, claiming opponents are wrong to call the policy a mandate. Justice Department lawyers are contending with claims from red states, business groups, and religious organizations who say Congress has never empowered the executive branch to require vaccinations. The Biden administration denies the rule is a mandate, since it gives employers flexibility to choose between mandating vaccines or implementing a testing policy. Victory for the administration in the Supreme Court would mean little from a political perspective. A lopsided majority of Americans oppose further mandates and restrictions to impede the Omicron variant, a grim political challenge Joe Biden acknowledged at a Dec. 21 press conference.

December 31: The Daily Caller: Governor's races to watch in 2022
Democrats four years ago rode a blue wave to governors' mansions across the country, flipping Republican-held seats in the Midwest, Northeast and West alike. However, many of those governors face Republican challengers amid a political environment that looks potentially promising for the GOP. They've already made two strong showings; one is Virginia (where they won) and another in New Jersey (where they came surprisingly close to winning). Here are some of the ones to watch:
• Georgia: Republican Gov. Brian Kemp now faces both a serious Democratic challenger as well as one from within his own party. Whoever wins the state's GOP primary will likely face Democratic candidate Stacey Abrams in November. Abrams narrowly lost to Kemp in 2018.
• Arizona: Republican Kari Lake, a former newscaster, secured Trump's early endorsement and leads the GOP field to succeed Arizona's term-limited governor. While Lake leads, she still has challengers in the GOP primary. The Democrat challenger is expected to be Secretary of State Katie Hobbs
• Michigan: Democratic Gov. Gretchen Whitmer won in a landslide in 2018 but her stringent coronavirus policies and her own violations of them have made her a target. The leading Republican challenger is retired Detroit police chief James Craif, but the GOP field is far from settled.
• Nevada: Democratic Gov. Steve Sisolak flipped the governor's seat in 2018, and while the state has been friendlier to his party than to Republicans in recent years, it remains a hard-fought battleground nearly every election cycle. Former Republican Sen. Dean Heller, who lost his seat in 2018, is now seeking a political comeback, and Heller is favored to win the nomination.
Other states with gubernatorial races, some of which could be testy, include Wisconsin, Pennsylvania, New York, Kansas, Maryland, Ohio, and Texas.

December 30: The Washington Examiner: EU weighs measures against
China over Lithuania/Taiwan issue
According to a senior European Union (EU), China's economic pressure on Lithuania represents a major threat to "the most sacred part" of the EU, and raises the likelihood that the European countries will wind down economic relations with the communist nation. "What the Chinese are effectively doing [is] they are trying to undermine the most sacred part of Europe's common policy, which is the single market," said Germany's Reinhard Butikofer, who leads the China delegation in the European Parliament. "China is trying to break the principles that are governing that common European project." Lithuania, a small member of the EU with shores on the Baltic Sea came into China's crosshairs after it made the decision to allow Taiwan to open a de facto embassy under its own name in this tiny nation. The Red Chinese, who claim sovereignty over Taiwan, demanded that multinational companies pull out of Lithuania or risk losing their access to Chinese markets. "Nobody should be foolish enough to believe that if China would be allowed to break Lithuania, they would refrain from making more and stricter demands next time, if another government ... does something they don't like," Butikofer contended. "The appetite of this authoritarian system to force others to do its bidding is not limited, and we will have to act accordingly." Some have suggested that this same statement could apply to the Biden Administration's demands and actions related to mandating all Americans to get vaccinated against the Wuhan coronavirus.

December 30: The Epoch Times: Biden talks with Putin urges diplomacy
and calls for de-escalation
Joe Biden took part in a 50-minute telephone call with Russian President Putin Thursday. On the call, Biden urged Putin to de-escalate tensions with Ukraine, making clear that the United States and its allies and partners will respond decisively if Russia further invades Ukraine, according to a White House statement. Biden reiterated that substantive progress in solutions for the Ukrainian issue can occur only in an environment of de-escalation rather than escalation. Russia has amassed troops at its border with Ukraine in recent weeks with estimates of more than 90,000 along the border and in Russian-annexed Crimea. Earlier this month, Moscow submitted draft security documents demanding that NATO deny membership to Ukraine and other former Soviet countries and roll back its military deployments in Central and Eastern Europe. The United States and its allies have refused to offer Russia any guarantees, citing NATO's principle that membership is open to any qualifying country

December 30: Fox Business: CDC tells Americans to avoid cruises
regardless of vaccination status
The CDC sounded the alarm on cruises Thursday amid a surge in Wuhan coronavirus cases nationwide, raising its travel warning to the highest level and telling Americans to "avoid cruise travel, regardless of vaccination status." "The virus … spreads easily between people in close quarters on board ships, and the chance of getting COVID-19 on cruise ships is very high, even if you are fully vaccinated and have received a COVID-19 vaccine booster dose," the CDC said in its new advisory. The federal government shut down cruises altogether at the beginning of the pandemic. Then in June, after 15 months of a no sail order, the CDC allowed cruise lines to restart trips under strict conditions. Several dozen ships are currently being investigated by the CD due to COVID-19 cases onboard, but the agency does not release the exact number of infections.



December 29: The Epoch Times:
FL Surgeon General: Biden Administration is "Actively Preventing" Monoclonal Antibody Treatments
On Tuesday Florida Surgeon General Joseph Ladapo in a letter to HHS Secretary Xavier Becerra, accused the Biden administration of actively blocking the sending of monoclonal antibody treatments for Wuhan virus patients in Florida. Both HHS and the FDA announced in September the federal government would pause the distribution of antibody therapies manufactured by Regeneron and Eli Lily. Ladapo, who was appointed by Gov. Ron DeSantis (R-FL) several months ago, contended "federal agencies under your control should not limit our state's access to any available treatment for COVID-19." "Florida can expand treatment options for patients by distributing therapeutics to providers working in areas with a low prevalence of Omicron or clinics capable of variant screening," he added. Going a step further, Ladapo accused the administration of "actively preventing the effective distribution of monoclonal antibody treatments in the U.S." and remarked that the "sudden suspension of multiple monoclonal antibody therapy treatments from distribution to Florida removes a health care provider's ability to the best treatment options for their patients in this state."

December 29: Fox News: Democrat retirements surge as midterm elections approach
With the end-of-the-year holiday break fast approaching, the retirement announcements came quickly. Last week three more made their decision – Murphy (FL), Roybal-Allard (CA), and Sires (NJ) – saying they plan to retire rather than run for reelection. This brings to 23 the number of House Democrats who are either retiring or seeking another office. The Republicans need to gain only five seats to regain the majority that they lost in 2018. The GOP has history on their side with, on average, the party that holds the White House loses more than 25 House seats in midterm elections. Additionally, the one-in-a-decade Congressional redistricting process should favor the Republicans because they control more state legislatures and governors' offices.

December 29: The Washington Times: Tired of waiting for Washington to act,
upstart companies are acting to unseat big tech
Tech entrepreneurs are tired of waiting for Washington to challenge Big Tech and so they are doing it themselves. New upstarts are looking to dismantle Google's dominance in search, YouTube's grip over video and Facebook's stranglehold on the spread of information. The newest challenger is You.com, a search engine that wants to dethrone Google's position as the main gate for people to explore the digital world. Its CEO Richard Socher said one "monolithic monopoly" telling everyone what to read, write, consume and buy is crazy. People should be able to pick their own preferences. He is hopeful for antitrust action from Washington, but he is not counting on it. Socher's team has placed privacy as a priority, reflecting its opposition to targeted advertising. External services won't know who is searching because their platform only sends its own IP address instead of that of the searcher to those who are being searched. You.com's search function also allows people to examine more results from various other platforms without needing to open a new tab or search on those other platforms directly. Socher said You.com is not built around driving engagement but enabling people to "search less, do more."

December 28: One America News Network: Harris is lying about supply chain issues
CEO of Goya Foods, Robert Unanue, suggests Kamala Harris is lying about improving the country's supply chain. In an interview on Monday he responded to Harris' comments where she asserted "business is booming" and that the ports are open "24-seven". Unanue immediately called this "fake news" adding the ports are very much backed up due to staffing shortages with very few truck drivers being able to keep up with the pace of demand. He later blamed the Biden White House saying the crisis is due to the current administration undoing many of the Trump-era policies that otherwise kept the country intact. [Read more]

December 28: Fox News: Biden backtracks; Feds don't have an effective
plan for combatting the Wuhan Virus
On Tuesday Joe Biden, after claiming that there is no "federal solution" to the COVID-19 pandemic, boasted about his "federal plan" to combat the pandemic. Biden tweeted on Tuesday that his administration was behind every governor across the U.S. as they combat the coronavirus pandemic and bragged about a "federal plan" to address the growing omicron surge. But governors across the nation are saying the solutions will come at the state level. Biden, however, has put the federal government in a central role on pandemic mitigation measures. The Education Department opened civil rights probes into several states for banning school mask mandates. The president continues to mandate masks in airports, airplanes and on public transportation – and even though some experts say that wearing masks is in effective --his administration has increased fines for those who don't comply.

December 28: The Daily Caller: Gas prices are expected to reach $4 per gallon
by Memorial Day, industry experts predict
The price of gasoline is set to increase to $4 per gallon or more within five months, according to an industry analysis released Tuesday. The gas price surge is forecasted to take place by Memorial Day in late May, according to the report from GasBuddy, an app that tracks pump prices, and shared with CNN. But the analysis said the average cost of gasoline at pumps nationwide would then fall throughout the summer and fall of 2022, declining below current prices. "We could see a national average that flirts with, or in a worst-case scenario, potentially exceeds $4 a gallon," Patrick De Haan, the director of petroleum analysis at GasBuddy, told CNN.

December 27: The Washington Times: Biden signs the NDAA, which has some
good stuff in it
Biden signed into law the annual defense-policy bill on Monday. The final version of the $770 billion National Defense Authorization Act (NDAA) authorizes a nearly 5% increase in military spending over 2021. "This year's NDAA provides our military with a crucial funding increase to ensure that our warfighters have the tools they need to combat the threats our nation faces," he said. Included in this year's NDAA are several key measures aimed at countering Russia and China.
• It authorizes just over $7 billion for the Pacific Deterrence Initiative, a plan designed to counter China's growing influence in the region. It also contains language reaffirming U.S. support for Taiwan.
• It authorizes $4 billion for the European Defense Initiative and provides funds to bolster Ukraine's defense forces.
• It blocks the Pentagon from removing service members who refuse to take the Wuhan COVID-19 vaccine with less than a general discharge under honorable conditions.
• It also leaves in place provisions from previous years which ban the transfer of Guantanamo Bay detainees to the U.S., despite Democrats this year resuming their push to close the Bush-era facility.

December 27: The Washington Examiner: Supply Chain stories of 2021
In 2021, the world's supply chains felt the weight of increasing global demand. While the COVID-19 pandemic has primarily been a public health matter, government restrictions and changes to how supply chains operate wreaked havoc on the economy. These downstream effects were particularly felt as the United States approached the Christmas holidays. The Chinese government temporarily halted all its operations at a critical terminal of its Ningbo-Zhoushan port in August because a worker contracted COVID. The Meishan terminal, which service shipments to the United States and Europe, was suspended until further notice after a worker contracted the disease. The port eventually reopened more than a week after it shuttered. Still, it raised concerns that new coronavirus cases in China -- the world's largest exporter of goods -- could lead to further supply chain headaches down the road. [Read more]

December 26: The Washington Times: Efforts to clean up the voter rolls picks
up steam after 2020
The Public Interest Legal Foundation (PILF) went to Pennsylvania with a list of tens of thousands of people who were likely dead, but still on the state's voter rolls in the weeks before the 2020 election. The state was totally uninterested, according to Christian Adams, the organization's founder. But once the election was over, Adams says, the state changed its tune. It went into mediation with PILF, agreed to look into the list and even agreed to a settlement paying some of the group's lawyers' fees. The kicker, though, was that Pennsylvania prosecutors even brought charges against a man who, according to PILF's data, had registered his dead wife to vote, then requested her mail in ballot in the 2020 election. "All of the sudden they're happy to settle, and to clean up their rolls," Adams said.

December 26: The Daily Caller: Fauci wants vaccine mandates for domestic air travel
White House chief medical advisor Dr. Anthony Fauci welcomed the possibility of introducing vaccine mandates for domestic air travel Sunday, challenging Joe Biden's earlier comment. Fauci was asked if he agreed with the Biden's assessment that domestic air travel vaccine mandates were not "necessary at this time." Do you agree "...that there shouldn't be a vaccine requirement for domestic air travel?" Fauci was asked. "Well, it depends on what you want to use it for," he responded. "I mean, vaccine requirements for people coming in from other countries is to prevent newly infected people from getting into the country." Of course, nothing was mentioned about the influx of illegal aliens entering the country across the southern border and the issue that most are not vaccinated. Fauci concluded that anything that encourages people to get vaccinated would "be welcomed."

December 26: Fox News: NYT writer "doesn't understand" why parents
should have a say in kids' education
New York Times reporter Nikole Hannah-Jones has echoed failed 2021 gubernatorial candidate Terry McAuliffe's comments on a parent's role in education. "Did you intend for the 1619 Project to become public school curriculum, or did you intend it to start a debate to improve the curriculum of how we teach American history?" NBC's host Chuck Todd asked. Though Hannah-Jones said that the project was pitched as a "work of journalism," she admitted that it "could be a great learning tool for students." She also argued against critiques of the project, saying, "It's only become controversial because people have decided to make The1619 Project controversial."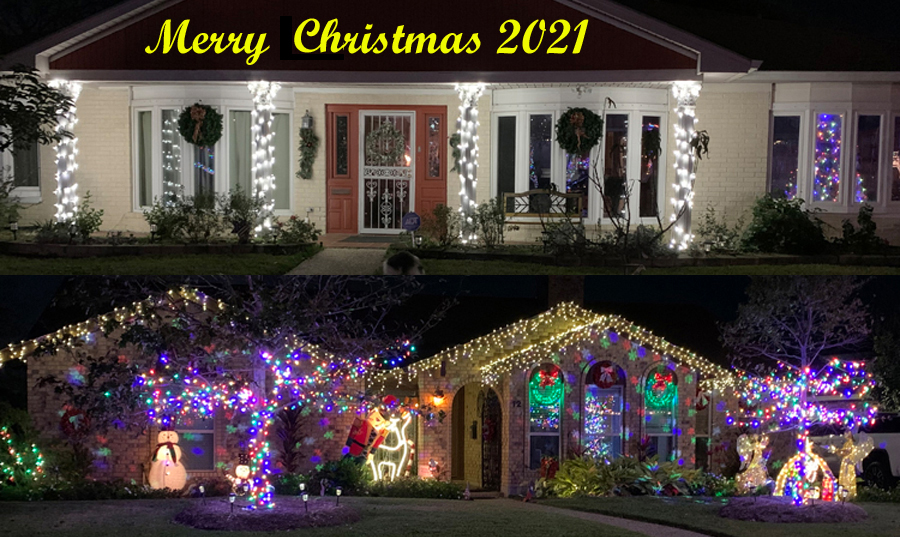 December 24: The Washington Times: Manufacturing jobs coming back
to the U.S. due to supply chain issues and rising costs in China
The supply chain crisis and the pandemic have reinforced an economic maxim that executives at manufacturer Acme Alliance in Northbrook, Illinois, have emphasized for two decades: Keep your operations and jobs near your customers. A maker of custom finished aluminum die-cast components for autos, heavy trucks and agricultural machinery, Acme officials estimate that 20% of their U.S. sales over the past five years have brought back jobs to the U.S. "We keep telling our customers that the best strategy is to source locally," said the Acme President. "You reduce your level of inventory, your quality is better, you save a lot of costs with traveling. So finally, after this whole problem with COVID and now these logistics issues that we've been seeing all over the world, they realize that it makes a lot of sense," he said. Other companies increasingly are following Acme's example. The rising cost of doing business in China also makes it more attractive to move jobs back to the U.S., analysts have said.

December 24: The Daily Caller: New York court issued opinion siding with Veritas
The New York Supreme Court issued an opinion Friday that The New York Times improperly published privileged legal documents belonging to Project Veritas. Project Veritas is in the midst of a suit against the NYT for defamation, and the paper published a story last month containing internal legal memos in which Project Veritas employees and attorneys discussed the outfit's journalistic tactics. Project Veritas had argued that the NYT published the documents to harm their opponents in the ongoing litigation.

December 23: The Epoch Times: Omicron variant of the Wuhan COVID-19 virus
less likely to end up with hospitalizations or death than the Delta variant
The Omicron variant of the Wuhan virus is up to 70% less likely to result in hospitalization, the UK Health Security Agency (UKHSA) said on Thursday. According to the government agency's preliminary findings on the new variant, the risk of hospital admission for an identified case with Omicron is reduced compared with a case of the Delta variant. Someone with Omicron is estimated to be as much as 45% less likely to attend the emergency department compared with Delta, and as much as 70% less likely to be admitted to hospital. However, Omicron is believed to be infecting more people who have previously had the Wuhan covid-19 virus, with 9 ½ % of people being reinfected with Omicron. The Omicron variant also appears to evade vaccines better than previous variants. Though a booster jab is said to provide more protection against the variant, data suggests protection starts to wane 10 weeks after booster vaccination. Researchers estimated that natural immunity, or protection from a prior infection, reduces the risk of hospitalization by 50% and the risk of a hospital stay of one night or more by 61%.

December 23: Fox News: Democrats queuing up to pass changes in the Senate
filibuster rule so they can pass "crazy" legislation
Senate Majority Leader Chuck Schumer (D-NY) said this week he plans to force a vote on the Senate's "ill-conceived and abused" [his words not ours] 60-vote filibuster threshold in the new year – a move that's outwardly meant to pressure moderate Senate Democrats but which may backfire on vulnerable Democrat caucus members running for reelection. "If Schumer continues down this path… I think we'll send him a gift basket or something," National Republican Senatorial Committee (NRSC) spokesman Chris Hartline said. Schumer is upset the Senate cannot debate and pass the federal election takeover legislation because he cannot find 60 votes to override a GOP filibuster. Consequently, he is considering plans to tee up a potential change to the procedure. But doing so could well force vulnerable Democratic senators like Masto (D-NV), Kelly (D-AZ) and Hassan (D-NH) to cast an affirmative vote about changing Senate procedures to advance Democrats' agenda items. Warnock (D-GA) who is facing a touch 2022 reelection fight has said he will support changing the rules. It is highly likely that the GOP would use votes to change the filibuster rules against these members. It's not about the rule itself. It's about why they do it, that is likely to surface in campaign advertising, noting that the Democrats are trying to change the rules because they can't pass their "crazy agenda" without changing the rules. Part of this agenda is to have a federal takeover of elections, eliminating the voter ID requirement in most states, and passing bills that add trillions of dollars to the national debt and increasing taxes on the middle class and job creators in the midst of spiraling inflation. Schumer did not make it clear whether he would seek the nuclear option that would apply to all senate legislation or targeted exceptions for bills on certain issues.

December 23: Fox News: TX Dem gets no response from Kamala Harris
on border issues
Congressman Henry Cuellar (D-TX) whose moderate district covers nearly 200 miles of border with Mexico, slammed Kamala Harris as being uninterested and uncooperative on the border, one of the main issues in her policy portfolio. The Congressman said he has been disappointed by his interactions with Harris, who was tasked by Joe Biden to be the border Czar dealing with the migrant border crisis. When Cuellar learned she was finally visiting the border in June, more than three months after being appointed by Biden to handle the issue, his staff called her office to offer advice. Her office never returned the call. "I say this very respectfully to her: I moved on," Cuellar said. "She was tasked with that job; it doesn't look like she's very interested in this."

December 22: The Daily Signal: VA parents accuse school district of
racism, file lawsuit
A Virginia school district is indoctrinating students with an ideology that "teaches children to affirmatively discriminate based on race," nine parents and eight minors allege in a new lawsuit. The lawsuit was filed Wednesday by Alliance Defending Freedom in Albemarle County Circuit Court against the Albemarle County School Board, Superintendent Matthew Haas, and Assistant Superintendent Bernard Hairston. The parents accuse Albemarle County Public Schools of implementing an "Anti-Racism Policy" beginning in 2019 with a stated purpose of eliminating "all forms of racism" in the school system near Charlottesville, Virginia. "Defendants [the school board] claim that they want to stand against racism," the lawsuit says. "But rather than eliminate racism from the school district, defendants have done the opposite."

December 22: Fox News: Dems working to assault the filibuster rules in
2022 after election take over bill stalls in the Senate
Senate Democrats are gearing up for a frontal assault on the legislative filibuster in the new year after their efforts to pass an elections bill were stymied by Republicans. Senate Majority Leader Chuck Schumer (D-NY) who opposes state legislation like that passed in Texas to make it easy to vote but hard to cheat, and wants to have the Federal government seize control away from the states. He threatened to hold a vote to change how the Senate operates if Republicans block a Democrat-supported elections bill in January. In this reporter's opinion Schumer is very short-sighted. Former Senator Harry Reid (D-NV) changed the rules over judicial nominations and it came back to bite the Democrats where the GOP took over control of the Senate. Additionally, if the Federal government attempts to take over how state's conduct their elections, legal action has already been threatened based upon the contention that the Constitution gives this authority only to the states.

December 22: Townhall.com: White House plan to ship 500 million
Wuhan Virus test kits is falling apart
Yesterday after scoffing at the idea, the White House announced the Biden administration plans to ship 500 million Wuhan coronavirus tests to Americans who sign up to receive them. "I'm announcing today: The federal government will purchase one half billion -- that's not million; billion with a 'B,' additional at-home rapid tests, with deliveries starting in January," President Biden said during remarks in the State Dining Room. "We'll be getting these tests to Americans for free. And we'll have websites where you can get them delivered to your home." The problem? None of the infrastructure is in place to get the job done and tests won't arrive until at least mid-January 2022.

December 22: The Washington Times: McConnell floats the idea of letting Manchin
keep his position on the Senate Energy Committee if he joins the GOP
Senate Minority Leader Mitch McConnell (R-KY) floated the possibility of allowing Sen. Joe Manchin (D-WVA) to keep his committee chairmanship in a party-switch deal that would give Republicans majority control (51-49) of the upper chamber. McConnell said that the GOP had been courting the West Virginia Democrat to defect for some time. While prior attempts failed, McConnell said Manchin's opposition to the White House's $1.75 trillion social welfare and climate change bill has created a new opportunity. "I think what Manchin is discovering is that there just aren't any Democrats left in the Senate that are pro-life and terribly concerned about debt and deficit and inflation," he said. "So he feels like a man alone. If he were to join us, he'd be joining a lot of folks who have similar views on a whole range of issues." Mr. McConnell added that a party-switch deal could be enhanced by assurances that Manchin would keep his chairmanship of the Senate Energy and Natural Resources Committee. If Manchin became a Republican, it would not be that he was leaving the current Democrat party but that the Democrat party had left him.

December 21: The Daily Caller: Joe Biden: I'm not supposed to be having
this news conference…
Joe Biden told reporters that he was not supposed to have a press conference Tuesday afternoon. The press conference was originally about the fight against the Omicron variant of COVID-19 over the upcoming winter months. Biden ended up talking to reporters about his massive $2+ trillion spending bill and Democratic West Virginia Sen. Joe Manchin's opposition to it. The Consumer Price Index (CPI) increased 6.8% so far this year, with a 0.9% increase in November alone. The CPI increase this year is the largest increase in almost 40 years.

December 21: The Epoch Times: Ignoring empirical data, UCI Dr./Professor
fired for not getting vaccinated, even though he had natural immunity
Dr. Aaron Kheriaty, the longtime professor of psychiatry at the University of California–Irvine School of Medicine who sued the university over its Wuhan COVID-19 vaccine mandate because it made no exceptions for natural immunity, has been fired by the institution for refusing the vaccine. In a blog post Kheriaty said he received notice of what he called his "arbitrary and capricious" firing on Dec. 16. It was effective the same day. The termination ends his UCI medical teaching career and his longtime role as director of the Medical Ethics Program at UCI Health. He noted that he had worked nights helping the UCI president draft triage guidelines for scarce resources and vaccines during the pandemic. He also found a local supply of N-95 masks when they were so scarce that hospitals were keeping them under lock and key. "Everyone at the university seemed to be a fan of my work," Kheriaty wrote. "Once I challenged one of their policies, I immediately became a 'threat to the health and safety of the community.' No amount of empirical evidence about natural immunity or vaccine safety and efficacy mattered at all. Upon his firing, Kheriaty wasn't even allowed to use his paid leave time and was ordered to stay off the campus because he was not vaccinated.

December 20: The Washington Times: Dems irked at Manchin's killing Biden's social engineering bill, call for making the Senate based upon population not two members per state
The collapse of Democrats' social welfare bill at the hands of Senator Joe Manchin (D-WVA) has renewed the call by some liberals for abolishing the Senate 's constitutional design of two votes per state and replacing it with something more like the House, where more populous states have greater influence. They are irked that one Democrat Senator who is from a small state like West Virginia could sink Joe Biden and their agenda. Because they didn't get what they wanted, they are looking to overturn the wisdom of the founding fathers who established the House as being population based, and the Senate which provide equal treatment to each state regardless of size or population.

December 20: Breitbart News: Dems hold on the House crumbles as three
Democrat members announce their retirement within 24 hours
Three vulnerable Democrats announced they would not be seeking reelection, all within 24 hours of each other, bringing the total number of House Democrats not seeking reelection to 23. These members were Albio Sires (D-NJ) Stephanie Murphy (D-FL) and Lucille Roybal-Allard (D-CA).

ecember 20: Townhall.com: Cruz: Dems treatment of Manchin could convince
him to change parties
Texas GOP Sen. Ted Cruz praised Democratic Sen. Joe Manchin of West Virginia on Monday over his recent pledge to vote against the Build Back Better Act and said that Democrats' "nasty" responses to the news could lead the moderate Democrat to join the Republican Party. Manchin said Sunday that he "cannot vote to continue with this piece of legislation," prompting staunch criticisms from the White House and Democratic lawmakers in the House and Senate. "I think Joe's decision was the right decision. I think it's a really big deal," Cruz said in Phoenix. "The Build Back Broke Bill was a disaster. It was a train wreck. It was Bernie Sanders' socialist budget. It was trillions in new spending, trillions in new debt, trillions in new taxes, it would have driven inflation through the roof."

December 19: The Washington Times: Manchin; It's not going to happen,
he can't support Biden's Build Back Better spending bill
Senator Joe Manchin upended Joe Biden's domestic agenda on Sunday by signaling his opposition to the $1.75+ trillion Build Back Better Act, effectively killing the measure outright. Manchin (D-WVA) said he had struggled for months over whether to support the mammoth social welfare and climate change legislation, but ultimately could not because of skyrocketing inflation. "I've always said this, but if I can't go home and explain to the people of West Virginia, I can't vote for it," he said. "And I cannot vote to continue this piece of legislation. I just can't. I've tried everything humanly possible. I can't get there. … This is a no." The senator's decision poses a death blow to the Biden domestic agenda. Democrats were planning to move the bill via budget reconciliation, a process that allows some spending and tax measures to avoid the Senate's 60-vote filibuster threshold and pass via a simple majority.

December 19: Fox News: Senator Tom Cotton (R-AR): The Democrats want to
destroy the Senate's customs in order to maintain their power
Senator Tom Cotton warned that Democrats are on a clear path to try and destroy Senate customs in order to maintain their power. "I think they have this mono-maniacal obsession with seizing power and trying to hold on to power forever. It's not just about passing a five trillion-dollar bill. There are also constantly on Sen. Manchin's (D-WVA) case about the rules and the customs of the Senate which usually require 60 votes in a bipartisan fashion to pass a major legislation. They want to destroy those customs," he said. "It's not because they want to pass bills that will confiscate your guns. They will do that, of course, but the main reason is because they will pass bills that will forever cement the Democrats in power."

December 19: One American News Network: (Video) Ballot irregularity findings turned over to the Arizona Attorney General
An ad hoc joint Arizona House and Senate hearing for election integrity uncovers voting irregularities. Specifically, the members are turning over the data they found related to approximately 35,000 ghost ballots that were reportedly cast in Maricopa County. The Arizona
Attorney General already has a criminal investigation in process. Many in the state legislature want to tighten up voting by mail.

December 18: Fox News: Private group gets out 39 U.S citizens and left behind by Biden in the evacuation of Afghanistan
Almost 40 American citizens and lawful permanent residents left behind from Joe Biden's chaotic withdrawal from Afghanistan were evacuated Friday by a volunteer civilian group, Project Dynamo. Thirty-nine were evacuated from the war-torn country Friday and arrived at New York City's JFK airport on Saturday morning thanks to the volunteer group. Among the evacuees, more than a dozen children including an 11-month-old American child. "This is the first known major airlift rescue with American boots on the ground since the U.S. government abandoned the country of Afghanistan in August," James Judge, a spokesman for the organization said. The Biden administration on Monday admitted it left hundreds more U.S. citizens behind in Afghanistan after chaotic withdrawal. The numbers, disclosed in a press release from the State Department, are drastically higher than the estimates Joe Biden gave regarding the number of Americans left behind in Afghanistan after U.S. forces left the country.





December 18: The Washington Times: Volunteers lay 150,000 wreaths at Arlington National Cemetery to honor the fallen
Resuming an annual tradition paused last year due to the coronavirus pandemic, Arlington National Cemetery welcomed roughly 40,000 volunteers on Saturday to lay wreaths to honor service members. More than 150,000 wreaths were placed on gravesites for Wreaths Across America, a nonprofit effort founded in 2007 that brings in volunteers every December to honor those who died in service to the country. Similar ceremonies take place at veteran cemeteries both in the United States and around the world at 3,100 locations. Wreathes Across America ships more than two million wreaths around the world for the annual event.

December 18: Fox News: Fear is a powerful tool as Biden warns of a
"winter of death" from the omicron variant of the Wuhan Virus
As the omicron variant of the Wuhan virus is poised to become the new leading variant in the U.S., with many schools and businesses are closing their doors over what Joe Biden is predicting to be a winter of "severe illness and death." He previously claimed he would "shut down the virus," and added he would not "shut down the economy" or "shut down the country." But we shall see what he proposes and whether he is successful as he is set to speak to the country on Tuesday to outline additional steps he will take to combat the spread of the virus. Meanwhile a number of schools are announcing they will return to remote learning even though the data about the omicron variant indicates it is less potent than the original Wuhan virus with less deaths resulting from the latest strain.

December 18: The Washington Free Beacon: SCOTUS gets appeals to
Biden vaccine mandate amidst appeals court ruling
Legal attacks on Joe Biden's employer vaccine mandate reached the Supreme Court Friday night after a federal appeals court cleared the way for its enforcement earlier in the day. The justices were flooded with emergency appeals from red states and conservative legal groups within hours of the lower court's decision. The mandate requires 80 million workers to get vaccinated or wear masks and pay for weekly tests or face termination. The White House is warning employers to prepare for compliance with the mandate despite its uncertain legal prospects, sagging popularity, and relaxed enforcement guidance from the Occupational Safety and Health Administration. The pressure campaign is augmented by blue state authorities who are enforcing mask and vaccine mandates of their own in response to the latest COVID variant. Vaccine disputes will likely dominate the High Court's work going into the new year.

December 18: The Daily Caller: GOP win in Virginia came from what the
Democrats say they support but which they failed to implement
Democrats and their media allies were nearly unanimous: The Republican upset in all the statewide races in Virginia was a result of white supremacy. But with the election of a GOP Anglo, Hispanic and African American the claims seemed to fall on deaf ears. The numbers following the election revealed something Democrats scramble to say they support, and still somehow failed to notice in this case: Diversity. Republican candidate Glenn Youngkin attracted a more plural voting bloc than former President Donald Trump in 2020, capturing a greater amount of moderate and black voters. The appeal also led to several reliably liberal enclaves in northern Virginia to shift right by margins of 4-5 percent, even while remaining majority Democrat. Above all, parents across Virginia, no matter their race, voted for Youngkin because they felt that he "honored their commitment to education."

December 17: The Epoch Times: Three judge panel rules Biden mandate of vaccines for firms with more than 100 employees can go forward; appeal to SCOTUS expected
A federal appeals court late Friday in a split decision ruled that the Biden administration's vaccine mandate for private employers of companies exceeding 100 people can take effect. The rule issued by OSHA meant that some 84 million U.S. workers faced a January 4th deadline to get vaccinated before it was paused. It's unclear after the latest ruling Friday when the requirement will be in effect. The Trump-appointed dissenting judge, Joan Louise Larsen, in her dissenting opinion, noted that Congress hadn't authorizes OSHA to create such a rule; furthermore, to work around Congress, the rule did not meet the emergency standard of necessity that the secretary of labor needed to bring it about. Larsen noted further "[A] multitude of petitioners—individuals, businesses, labor unions, and state governments—have levied serious, and varied, charges against the mandate's legality. They say, for example, that the mandate violates the nondelegation doctrine, the Commerce Clause, and substantive due process; some say that it violates their constitutionally protected religious liberties and the Religious Freedom Restoration Act of 1993. To lift the stay [by the 5th Circuit] entirely, we would have to conclude that not one of these challenges is likely to succeed. A tall task."

December 17: News Max: Senate Parliamentarian nixes Democrat
immigration provisions
Democrats must drop an effort to let millions of immigrants remain temporarily in the U.S. from their expansive social and environment bill, the Senate parliamentarian decided Thursday, dealing the latest blow to a longtime priority of the party, migrant advocates and progressives. The opinion by Elizabeth MacDonough, the Senate's nonpartisan arbiter of its rules, all but certainly means Democrats will ultimately have to pull the proposal from their 10-year, roughly $2 trillion package. The measure carries health care, family services and climate change initiatives -- mostly paid for with higher taxes on corporations and the rich, but which will certainly spill over to impact the middle class – and is one of Joe Biden's top priorities ..

December 17: The Washington Times: Dem Senators huddle with parliamentarian
in an effort to circumvent a filibuster on the Federal voting takeover bill
Senate Democratic leaders are pushing forward to alter the filibuster process in order to secure passage of a sweeping overhaul of the nation's voting laws. Senate Majority Leader Charles E. Schumer plans to brief members of his caucus Friday on proposals to revamp the chamber's rules on filibusters, which require at least 60 votes to end debate on legislation and allow it to come to a floor vote. Party activists call the bill a top priority and have lobbied hard to change the filibuster rules in order to secure passage of the bill. A version of the bill already cleared the Democratic-controlled House. Several lawmakers are pushing for a one-time filibuster exemption just to pass the election legislation. Others want a more radical change to how Senate operates. Along those lines, there is talk of changing the filibuster rule to require 41 "no" votes for continuing debate rather than 60 "yes" votes for ending debate. A few have also floated a requirement that senators mount an old-fashioned "talking filibuster," which would require lawmakers to speak continuously on the floor in objection to a bill. Senators currently are allowed to merely object to ending debate, forcing leadership to round up the votes necessary to overcome the 60-vote threshold.

December 17: Fox News: Florida Sheriff praises homeowner who stood
his ground and shot an intruder who broke into his house
A Florida sheriff praised a homeowner for standing his ground and shooting an attempted home invader on Wednesday. "The homeowner did exactly what he should have," Polk County Sheriff Grady Judd said. He had a gun and knew how to use it, the sheriff said, and "He gave him [the perp] an early Christmas present. Only Santa Claus gets to come in your house — and Santa Claus is invited." Police arrived on the scene and found 42-year-old Steven Stillwell shot on the living room floor. Stillwell was rushed to the hospital and was in critical, but stable condition.

December 17: The Daily Caller: If you try to rob someone who's packing heat,
you're going to find out real fast that bullets are fast and they hurt like hell!
A teen in Philadelphia blasted a robber attempting to steal from his mother. This video show the definition of playing stupid games and winning stupid prizes. If you attempt to rob a store and attack a young man's mother and he's armed, bullets are going to fly through the air. If you try to rob someone and your victim is packing heat, you're going to find out real fast that bullets are fast and they hurt like hell! His mother was under attack, he was outnumbered three to one and he didn't even hesitate. David Hookstead of the Daily Caller said, "I hope criminals are paying attention to this. There are people in this country who won't allow themselves to be brutalized. You pick the wrong person and you might pay with your life."

December 17: Breitbart News: Confirmed: Zuckerberg spent $332 million;
given to local election administrators
A compliance document filed with the Internal Revenue Service by the Mark Zuckerberg-funded Center for Technology and Civic Life (CTCL) confirms the nonprofit spent $332 million in "grants and other assistance to domestic organizations and domestic governments" in the 2020 election to "increase civic participation by modernizing engagement between local gov[ernment] and the people they serve." Critics say these grants for "local election administration" were really thinly veiled efforts to get-out-the-vote for Democratic candidates, specifically for Democrat presidential nominee Joe Biden.

December 17: The Washington Examiner: Border Patrol agent resigns with fiery
letter saying the mission of the Border Patrol has become unrecognizable
A Border Patrol agent who resigned this week said the mission of the organization has become "unrecognizable" as federal law enforcement have been turned into "handmaids," according to a leaked copy of a letter sent to the chief. The agent of more than a decade, Mustafa Joseph, told Border Patrol Chief Raul Ortiz in an email sent on Monday that he could no longer do the job he signed up to do. "As the Patrol and the US Government at large slip more and more into the unrecognizable, it's unclear what I took an oath to defend starting from way back in 1996 as a Navy Corpsman. The Supreme Court, the last line of Constitutional clarity, is in disarray as well," wrote Joseph, an intelligence agent, adding that he submitted his resignation on Sunday. Joseph did not call out the Biden administration by name but said the "present reality" was changing the nature of the job. Unlawful entries between ports of entry rose during 2020 and hit six digits shortly after Joe Biden took office and hit 200,000 per month over this past summer.

December 16: The Washington Times: Airline executives testify before Congress that masks on airliners don't provide much additional protection against COVID
The chiefs of United and American Airlines told lawmakers Wednesday that the federal mask mandate doesn't give passengers much extra protection from COVID-19 on flights, while the head of a flight attendants union called for a crackdown on airport alcohol sales to curb a spate of unruly travelers who often object to wearing masks. During a Senate hearing to review the federal government's $54 billion bailout of airlines during the pandemic, Senator Roger Wicker (R-MS) asked airline executives whether passengers will ever be able to fly again without masks. The CEOs of both United and American suggested the mandate isn't needed even now, citing the high-quality air filtration systems on most planes. "I think the case is very strong that masks don't add much in the air cabin environment," said United CEO Scott Kirby.

December 16: Fox Business: Retailers supporting groups wanting to defund police are asking for help amid smash-and-grab incidents; chickens coming home to roost?
Retail CEOs are calling on Congress for help amid the smash-and-grab lootings that are leaving them grappling with hundreds of thousands of dollars of lost or stolen merchandise. Some of those same companies, however, supported organizations last year that have called to defund or overhaul policing in the United States. "Many corporate leaders jumped on the woke bandwagon and wrote big checks to organizations that still continue to advocate to defund the police. They did not think of anything beyond not being labeled a racist," Sean Pritchard, president of the San Jose Police Officers Association said. Nearly two dozen CEOs signed the letter to Congress asking for support as theft crimes rage, including the chiefs of Target, Nordstrom, Levi Strauss, Ulta Beauty and Home Depot.

December 16: The Washington Free Beacon: 3,000 senior Israeli military leaders warn Biden and Democrat leaders; Iran nuclear deal threatens Israel's national security
A group of nearly 3,000 Israeli military leaders, soldiers, commanders, and intelligence officials are warning the Biden administration and Democrats in Congress that a new nuclear deal with Iran poses "a significant threat to Israel's security." These leaders, who organized under the umbrella group Israel's Defense and Security Forum (IDSF), raise concerns that the United States will sign a deal that gives Iran the cash assets needed to fund terrorism and put it on a glide path to a nuclear weapon that will be used to destroy the Jewish state, according to a letter sent last week to Senate Foreign Relations Committee chairman Bob Menendez (D-NJ) and senior Biden administration officials.The 2015 nuclear accord "is fatally flawed and represents a significant threat to Israel's security," the Israeli leaders write "Returning to this expired and flawed agreement would be a grave mistake." Iran's only goal, they say, is to create a "nuclear umbrella under which Tehran can dominate the region." The letter, sent on Dec. 9, comes as the Biden administration continues its diplomatic effort to secure a revamped nuclear deal with Iran, which would lift sanctions on the hardline regime and provide it with billions of dollars in cash assets.

December 15: The Washington Examiner: A visit from St. Nicholas; the NRCC
The National Republican Congressional Committee (NRCC) has expanded its list of Democratic targets as redistricting has been completed in several states, with this broader playing field revealed through a digital advertising campaign scheduled to run through Christmas Day. The NRCC is targeting 40 House Democrats with a humorous digital spot that spoofs the poem, A Visit from St. Nicholas, better known as, 'Twas the Night Before Christmas. But the targets themselves are eye-opening. They include new Democratic targets, some who were considered safe prior to redistricting, and reflect the Republicans' rising confidence that they are on track to recapture the House majority in 2022.

December 15: The Epoch Times: Federal Appeals Court reduces scope of halt of vaccine mandate of healthcare workers
A federal appeals court on Wednesday reversed a nationwide ban on Joe Biden's COVID-19 vaccine mandate for some 17 million health care workers. The emergency rule will take effect in 26 states due to the ruling from a three-judge panel made up of one justice appointed by George W. Bush and two Obama appointees on the 5th U.S. Circuit Court of Appeals. Two federal judges last month blocked the mandate. The first ruling applied to only 10 states; the second ruling expanded the initial preliminary injunction to all 50 states. But the appeals court said it found "little justification" for the second move in the opinion. The mandate, issued last month by the Centers for Medicare and Medicaid Services (CMS), covers roughly 17 million workers. It requires facilities that receive Medicare or Medicaid funding to force workers to get vaccinated. It has no testing opt-out.

December 15: News Max: Manchin and Biden are far apart on the huge spending bill
Joe Biden and Sen. Joe Manchin (D-WVA) are ''very far apart'' on the $1.75 trillion Build Back Better Act, which has been scored by the Congressional Budget Office as adding to the deficit over $3 trillion. The divide between Biden and Manchin means Senate Majority Leader Chuck Schumer (D-NY) will likely not make it to the Senate floor in 2012 and perhaps not even then. Manchin wants the child tax credit cut from the bill because of the cost, though Democratic leaders are rejecting the idea. Senator Brown (D-OH) said it will not be zeroed out and "That's nonnegotiable." The child tax credit payments are set to expire at the end of this year unless lawmakers reauthorize it as part of the law. When asked by reporters if Biden is moving closer to him on the spending package, Manchin said: ''I wouldn't say that.''

December 15: One America News Network: Both GOP Gubernatorial candidates in Nev. lead incumbent Democrat in recent polls
Two Republican candidates in Nevada's gubernatorial race are leading Democrat incumbent Gov. Steve Sisolak in hypothetical match-ups. A survey released earlier this week by polling firm OnMessage Inc., showed 51 percent of respondents support Clark County Sheriff Joe Lombardo compared to 41 percent for Sisolak. Likewise former senator and Nevada Secretary of State Dean Heller has held a 6-point lead over the incumbent, at 49 percent to 43 percent. "I'm standing here to announce my candidacy for governor because if we don't put an end to the single party rule eroding our state of the values, laws and opportunities to make Nevada great, we won't have a whole lot left to fight for," said Lombardo. Both Republicans have vowed to take back the state and put an end to Sisolak's administration.

December 15: The Daily Caller: As crimes spiral out of control, Democrats are reconsidering their support for defunding police departments
California Democrats are toughening their stance on crime amid increasing violence and homicides, with many politicians reversing course and pledging to invest in law enforcement. Crime in California has skyrocketed over the past two years, with homicides in San Francisco have jumped 15% in 2021 compared to 2020, and over 50% compared to 2019. Statewide, homicides, property crime, violent crime and larcenies have all risen since before the pandemic. Retail thefts in particular have plagued the state, most notably in Los Angeles and San Francisco, where organized gangs of criminals will break into and loot storefronts of their merchandise. Meanwhile in Portland, Oregon, shop owners are hiring private security firms to help protect customers and their merchandise. (See story below)<

December 14: The Washington Times: Portland businesses hire private security firms to protect themselves because there aren't police to do it
Lisa Schroeder, the owner of Mother's Bistro & Bar in downtown Portland, OR, realized things had to change last month after she was on hold for more than an hour with the local police department. "I waited on hold on the nonemergency police number after an incident where a skateboarder trashed a bunch of glasses we had outside our restaurant for outdoor diners," Ms. Schroeder said. She finally hung up after being on hold for 1½ hours. Schroeder, fed up with repeatedly having to clean graffiti off the windows of her comfort food restaurant, figured it was time that she joined the growing roster of Old Town businesses hiring private security guards to protect employees and property. She was relieved to find out that another tenant in her building had already done just that. "Without police, you know, crime happens," she said.

December 14: The Washington Examiner:
Senate votes to raise debt limit to $2.5 Trillion
Senate Democrats voted Tuesday to lift the nation's debt ceiling by $2.5 trillion, providing enough money to extend federal borrowing authority beyond the 2022 midterm elections. Democrats passed the measure unilaterally without a single Republican vote. The vote passed 50-49 with one Republican abstention. The House is expected to approve the debt limit increase and send it to Biden's desk for approval as early as Tuesday. Treasury Secretary Janet Yellen warned earlier this month the government would risk defaulting on its loans unless Congress acted to lift the borrowing limit by Dec. 15. Republicans refused to vote for a long-term increase in the borrowing limit, citing rampant spending by Democrats that is adding to the nation's staggering debt, which now stands at more than $27 trillion. Minority Leader Mitch McConnell (R-KY) nonetheless cut a deal last week to facilitate a quick passage with only Democratic votes, prompting backlash from conservatives.

December 14: The Daily Caller: Kroger "Jabs" unvaccinated workers in the back
Supermarket chain Kroger announced Tuesday it will eliminate paid emergency leave for unvaccinated employees who contract COVID-19 in addition to requiring some of them to pay a monthly $50 health insurance surcharge starting in 2022, according to a company memo. The country's largest supermarket chain, which employees roughly 465,000 workers, issued an internal company memo announcing the changes, which will start on Jan. 1, a company spokesperson said. Kroger is tightening their COVID-19 related policies as U.S. businesses face uncertainty over Joe Biden's recent federal vaccination mandate.

December 13: The Daily Caller: Loudoun County now allowing students to opt-out of Critical Race Theory-Inspired lessons
Loudoun County, Virginia, mother A.K. Carpenter said she was able to opt her child out of a critical race theory-inspired lesson plan following a months-long battle with leadership in Loudoun County Public Schools (LCPS). LCPS is a "licensed user" of Second Step Programs, a branch of the left-leaning non-profit organization Committee for Children. In recent months, some Loudoun County parents raised issues with the district publicly about the program's ties to critical race theory. Carpenter said once she became aware of Second Step, she wanted her child removed from the programming because it has ties to "extreme ideology."

December 13: The Washington Times: Biden's big bill cuts hospital funds for poor in red states, shifts money to Obamacare
Joe Biden plans to pay for some of the massive spending in his social welfare and climate bill by cutting billions of dollars from hospitals in Republican-led states. The plan punishes the 12 red states that haven't expanded Medicaid by slashing $3.4 billion in federal funding for hospitals to treat the poor. Instead, the money goes toward a $73.9 billion expansion of the Affordable Care Act. "It's extremely punitive to the hospitals that have been on the front lines," said Mary Mayhew, president of the Florida Hospital Association. Florida is one of 12 states where Joe Biden and congressional Democrats propose cutting funding for hospitals that treat people who don't have insurance or use Medicaid. The Government program for the poor doesn't fully reimburse hospitals for medical care.

December 12: Fox News: "Trump hater" Chris Wallace resigns from Fox News
to move to CNN, which is probably a better fit for him
Fox News anchor Chris Wallace announced he's leaving the network. A short while later, CNN confirmed he was joining their new network streaming service, CNN Plus. Wallace said he's 'ready for a new adventure.' Wallace, the former anchor of Fox News Sunday since 2003, announced his departure on the program Sunday morning. "After 18 years — this is my final Fox News Sunday," Wallace said. "It is the last time — and I say this with real sadness — we will meet like this."

December 12: Breitbart News: Gov. Newsom (D-CA) calls upon legislature to
adopt Texas Heartbeat approach to rid the state of "assault weapons"
California Governor Gavin Newsom called upon the state legislature to send him a bill which would allow private citizens to sue "assault weapon" manufacturers, taking a page from the Texas Heartbeat bill which allows citizens standing to sue abortion providers in the state. Axios reports Newsom is pushing for suits with a cap of $10,000 and indicating his belief that numerous such suits may be what finally ends up getting such firearms out of circulation. Newsom said, "If the most efficient way to keep these devastating weapons off our streets is to add the threat of private lawsuits, we should do just that." The bill he wants would also allow citizens to sue "assault weapon" distributors and sellers. It would allow suits against "anyone who manufactures, distributes, or sells…[a] ghost gun kit or parts" as well.

December 12: Fox News: It's Over! If you get COVID it's your own fault! You
could have been vaccinated! So says Colorado's Democrat Governor
Colorado Gov. Jared Polis, a liberal Democrat, declared in a new interview that the COVID-19 emergency is "over" and that he won't be implementing another statewide mask mandate in response to the spread of the omicron variant, explaining that if people aren't vaccinated at this point it's their "own darn fault" if they get sick. "Everybody had more than enough opportunity to get vaccinated." "Hopefully it's been at your pharmacy, your grocery store, a bus near you, [or at] big events. At this point, if you haven't been vaccinated, it's really your own darn fault."

December 11: The Washington Times: Dems changing rhetoric on vaccine
mandates, an acknowledgement they are losing support among voters
Democrats are increasingly talking up the testing option for employees who refuse to get vaccinated for COVID-19, a tacit acknowledgment that they are losing the public relations battle over the Biden Administration's mandates. Rhetoric about the Occupational Safety and Health Administration's (OSHA's) workplace rule initially highlighted the effort to get Americans vaccinated. After a slew of lawsuits, mounting worries about layoffs, and Republicans' portrayal of the mandate as an attack on individual liberties, Democrats are talking more about testing and masking requirements. "The OSHA rule does not mandate the vaccine. It's a way out of the weekly test. A weekly test that is a little swab swirled around your nostril five or six times for 30 seconds. That's the requirement," Sen. Christopher Murphy (D-CT) said Wednesday in a speech slamming a Republican resolution to quash the OSHA rule.

December 11: The Epoch Times: In the USA illegally? And living in FL?
DeSantis wants to move you to Delaware!
Florida Gov. Ron DeSantis set $8 million in his 2022–23 budget to transport illegal immigrants out of The Sunshine State. He proposed the spending in the Freedom First Budget to protect against harms resulting from illegal immigration. The spending may include the transportation of unauthorized aliens located within Florida to other states or the District of Columbia. "In yesterday's budget, I put in $8 million for us to be able to transport people illegally [in the United States] out of the state of Florida," he said during a press conference on Friday. The Republican governor listed Delaware, Joe Biden's hometown state, and Martha's Vineyard, where former President Barack Obama owns a mansion, as potential destinations to relocate the illegal immigrants. "If you sent [illegal immigrants] to Delaware or Martha's Vineyard or some of these places, that border would be secure the next day," he contended!

December 11: The Washington Examiner: KY death tole likely to be
more than 100 after tornado
A local Kentucky hospital treating victims of Friday's deadly tornadoes says most of its victims have come in with chemical burns, long-bone injuries, and other crush injuries. The town of Paducah, where the injuries were reported located about 27 miles outside of the state's hardest-hit community of Mayfield, which saw 110 people trapped inside a candle factory that was hit by a tornado. Emergency personnel spent most of Saturday working to rescue the survivors. According to the Associated Press, twenty-two people have been confirmed dead in Kentucky, but Kentucky Gov. Andy Beshear said the number is "certainly" above 70 and will likely pass 100 before the day is through.

December 10: The Daily Caller: When in trouble, pivot, deflect, or blame someone else
White House press secretary Jen Psaki blamed Republicans' opposition to Biden's Build Back Better (BBB) plan when a reporter asked Friday about high inflation. A reporter asked Psaki about Biden plan to pass the $1.75 trillion Build Back Better plan [now scored as costing over $3 trillion by the Congressional Budget Office] as Democratic West Virginia Sen. Joe Manchin continues to push back on its passage due to high inflation rates and its cost. Psaki criticized House Republicans for voting against the legislation by arguing that the provisions within Build Back Better will help lower the rising costs of products. Every Republican voted against Biden's BBB plan. The reporter pressed Psaki on the White House's stated belief that inflation is set to go down in the near future and whether experts have made the same prediction. Psaki responded that the administration "defers" to the Federal Reserve's predictions.

December 10: Breitbart News: Deafening silence from Democrat leadership as
Kellogg Corporation gets ready to replace 1,400 union workers who are on strike
House and Senate Democrats who have claimed to be champions of labor unions are curiously silent as the Kellogg Company, whose largest shareholder is the left-wing W.K. Kellogg Foundation, is set to replace about 1,400 American union workers who have been on strike since October 5th. American union workers employed at are protesting what they say are grueling working conditions at plants in Battle Creek, Michigan; Omaha, Nebraska; Lancaster, Pennsylvania; and Memphis, Tennessee. The workers and their union, the Bakery, Confectionery, Tobacco Workers, and Grain Millers' International Union (BCTGM), allege that Kellogg's executives have threatened to move manufacturing to Mexico in an effort to bust up their striking. The BCTGM union representative has said Kellogg's "continues to threaten to send additional jobs to Mexico if workers do not accept outrageous proposals that take away protections that workers have had for decades."

December 10: The Washington Times: Biden slams SCOTUS for its
decision on Texas Heartbeat bill
Joe Biden on Friday said he is "very concerned" that the U.S. Supreme Court (SCOTUS) let a Texas abortion law remain in effect pending legal challenges. He said that leaving in place the law -- which bans abortions once a heartbeat has been detected in the infant and authorizes lawsuits against people who perform abortions -- puts women across the country at risk of losing their right to choose. "I am very concerned by the Supreme Court's decision to allow SB 8 to remain in effect in light of the significant consequences that law has for women in Texas and around the country, and for the rule of law," Biden said. "As I have made clear from Day One, I am deeply committed to the constitutional right recognized in Roe v. Wade nearly five decades ago." He called on Congress to pass legislation that would codify abortion as a constitutional right.

December 9: Fox News: Hispanics are waking up and opening up to the GOP agenda
Congresswoman Maria Elvira Salazar (R-FL) applauded Hispanic voters and the Republican Party. "We are waking up, the largest minority in the country, 60 million people, 20% of the population," she said. She contended that finally we (Hispanics) are realizing our values are some same as the GOP's -- God-fearing and law-abiding – adding that the GOP is welcoming them into their tent. She then pointed to the economy, saying, "What do you think that we come to this country for, to go to Disney World or to go to Saks to shop? We come because we want to have a better economic life… the last administration [Trump], the policies were so good for us and so good for our pocket that that is why we're waking up. Not only that, one of the reasons that I'm in Congress is to say to my people, the Hispanics, that the Dems, the Democratic Party, unfortunately, has been playing political football with us for the last 30 years…"

December 9: The Washington Examiner: DC Appeals Court says past president
cannot withhold documents by asserting executive privilege; headed for SCOTUS
The U.S. Court of Appeals for Washington, D.C., ruled against President Donald Trump's request to block documents from the House Jan. 6 committee, offering him two weeks to petition the Supreme Court (SCOTUS). The three-judge panel of the appeals court upheld a lower court's opinion, contending that when there is a dispute between a current and former president over whether to release records from the White House, the standing president's assertion prevails.

December 9: Fox News: Smollett found guilty as charged; flashback:
many Democrat leaders call it a modern-day lynching
After a contentious week of witness testimony, counsel arguments and deliberation, the jury found Smollett guilty on the first five counts and he was acquitted on a sixth count, of lying to a detective in mid-February, weeks after Smollett claimed he was attacked by Trump supporters in a hate crime. The jury found the 39-year-old guilty on five counts of disorderly conduct— for each separate time he was charged with lying to police in the days immediately after the alleged attack. Outside court, special prosecutor Dan Webb called the verdict "a resounding message by the jury that Mr. Smollett did exactly what we said he did." Smollett "wreaked havoc here in the city for weeks on end for no reason whatsoever," then compounded the problem by lying under oath to the jury, Webb said. Vice President Kamala Harris believed Smollett's story and posted about it on Twitter calling the alleged attack an attempted "modern day lynching." New Jersey Senator Cory Booker, a Democrat who ran for president, also referred to the alleged attack as an attempted "modern day lynching."

December 8: Fox News: Texas parents arrested for speaking out at
Round Rock ISD school board meetings
Two Texas fathers who were arrested for allegedly disturbing meetings of the Round Rock Independent School District school board told Fox News they ultimately blame the school board and Superintendent Hafedh Azaiez for the arrests. The fathers characterized the actions as an effort to "intimidate" them into silence. The school board president disputed their claims. "I believe I was arrested on 9/17/21 to intimidate me and other parents and community members from continuing to speak out against the superintendent and five of the school board members," Dustin Clark, a father of four children in public schools who began speaking out at school board meetings virtually in April said. "We believe we were intentionally targeted for arrest to silence our voices because we were speaking out against the school district for illegal activity," Jeremy Story, a father of seven homeschooled children and a resident whose tax dollars go to support the school district contended. Reportedly the school board's police department filled out the probable-cause affidavit and the Williamson County Sherriff's office made the arrests.

December 8: Fox Business: Senate votes 52-48 to repeal Biden vaccine
mandate for private firms with 100+ employees
The Senate voted 52-48, Wednesday, to repeal a Biden-backed federal COVID-19 vaccine mandate for private businesses. Moderate Democratic Sens. Joe Manchin of West Virginia and Jon Tester of Montana joined Republicans to vote in favor of the repeal. Even with Senate approval, the GOP-backed resolution is unlikely to overturn the mandate. The Democrat-controlled House is not expected to take up the measure and the Biden Administration would likely veto the bill if it ever cleared Congress. Republicans brought the repeal to the Senate floor under the "Congressional Review Act," which allows Congress to review presidential executive orders. Sen. Mike Braun (R-IN), who sponsored the resolution, said the mandate was an example of the "heavy hand of government" hurting businesses. The Biden administration's mandate – which has been suspended by the courts pending completion of the judicial process -- requires private companies with 100 or more employees to ensure their employees are vaccinated against COVID-19 or undergo regular testing. Firms that do not comply face steep fines.

December 8: Fox News: Guatemalan Pres. hasn't heard word one from
White House border czar Harris in the last six months
Guatemalan President Alejandro Giammattei told Fox News on Wednesday that he has not spoken with the White House since Vice President Kamala Harris, the Biden administration's border czar, met him in Guatemala City over the summer. He said that there is "much to be done" to fix the migration crisis affecting both nations, as Guatemalans flee, often illegally, into the United States. Giammattei suggested the problem "…needs to be stopped on the basis of structural causes," pointing to the drug cartels that are largely in Mexico who also smuggle Guatemalans and other humans into the U.S. "It's a big business to run trafficking-person schemes. It's a $4 billion business for these criminals. And therefore, we need to address structural causes," Giammattei contended.

December 8: The Washington Examiner: Federal Court orders an independent
"special master" to review Project Veritas materials seized by the FBI
A federal court in Manhattan ordered the appointment of a special master to review materials seized from Project Veritas during an FBI raid last month tied to alleged theft of Ashley Biden's diary, the youngest daughter of the president. The order marks a victory for the conservative investigation group's founder James O'Keefe, who had requested the court to appoint a special master to oversee any searches of his phones. "The Court determines that the appointment of a special master is warranted here because 'it is important that the procedure adopted not only be fair but also appear to be fair,'" Veritas' filing said. Last month, FBI agents raided the homes of O'Keefe and residences linked to people who previously worked for Project Veritas, reportedly looking for evidence relating to a diary belonging to Joe Biden's 40-year-old daughter.

December 8: The Washington Examiner: Meadows sues Pelosi and
January 6th panel members
Mark Meadows is suing House Speaker Nancy Pelosi and members of the House select committee who are investigating the Jan. 6 breach of the U.S. Capitol. The lawsuit, filed in D.C. federal court on Wednesday, comes after the panel said it had "no choice" but to move forward with recommending criminal contempt of Congress proceedings against the subpoenaed former Trump White House chief of staff after he changed course and said he would no longer cooperate with its investigation. Meadow's filling states, "Mr. Meadows, a witness, has been put in the untenable position of choosing between conflicting privilege claims ... and having to either risk enforcement of the subpoena issued to him ... or, alternatively, unilaterally abandoning the former president's claims of [executive] privileges."


December 7: The Epoch Times: China's quarantining ships crews likely to add to supply chain delays and issues
As part of Communist China's COVID Zero strategy, international shipping giants confirmed that crews are required to face a seven-week quarantine. Chinese seafarers returning to the country are mandated to quarantine. In addition, vessels are prohibited from refreshing their crews and bringing on new members for two weeks. Shipowners and managers have had to re-route ships. This has resulted in additional shipping delays and different staff. Many of these large companies, including Evergreen and Ocean Network Express, have informed customers that they are suspending bookings for cargo destined for smaller ports. "China's restrictions cause knock-on effects," said Guy Platten, the secretary-general of the International Chamber of Shipping, in a statement. "Any restrictions to ship operations have an accumulative impact on the supply chain and cause real disruptions." This has prompted shipping operators to urge Beijing to relax its COVID restrictions or, at the very least, prioritize the shipping industry. If not, market analysts say, China would be responsible for exacerbating the international supply chain disruption and trigger a ripple effect across global commerce.

December 7: The Daily Caller: Russian invasion of Ukraine would
ignite a massacre to both
There will be a "really bloody massacre" if Russia invades Ukraine, Oleksiy Reznikov, the Ukrainian defense minister, told CNN. It would impact Europe as an estimated 4 to 5 million Ukrainians would attempt to seek refuge throughout the continent. He warned that Ukraine would not be the only country to suffer losses, as "Russian guys also will come back in the coffins." Russia has an estimated 175,000 troops on the border with Ukraine. Reznikov said the battle-hardened Ukrainian forces should not be underestimated. "So, we have 250,000 official … members of our army. Plus, I said 400,000 veterans and 200,000 reservists. 175,000 (is) not enough to go to Ukraine," he said. He has requested additional military equipment from his allies but doesn't expect foreign troops will be necessary. Meanwhile the Kremlin is denying it plans to attack Ukraine just like it made similar claims before its invading the Crimea.

December 7: The Epoch Times: National School Board Association could
take a million-dollar financial hit as state chapters withdraw
The National School Boards Association (NSBA) could lose more than a million dollars in funding, as state chapters ended their membership and stopped paying dues in the backlash against a letter likening parents' protests to domestic terrorism. In its Sept. 29 letter to Joe Biden, the NSBA characterized disruptions at school board meetings as "a form of domestic terrorism and hate crime," and encouraged the federal government to quell what they termed as "angry mobs" of parents seeking to hold school officials accountable for teaching the Marxism-rooted critical race theory and for imposing COVID-19 restrictions such as mask mandates on their children. Although the NSBA offered an apology for "some of the language" used in the widely criticized letter, the fallout continued. So far 27 of 49 state school board associations have distanced themselves from the national federation, saying they were not consulted or informed on the letter's content. Seventeen of them have terminated their membership. These 17 chapters collectively contributed $1.1 million to NSBA's funding in 2019. This accounted for 42 percent of the $2.6 million annual dues paid to the NSBA by all 49 state chapters in that year.

December 6: The Washington Examiner: LA police say the city is unsafe
and tourists should avoid it
Los Angeles Police Department detective Jamie McBride said he advises visitors not to come to the city because he considers it unsafe. McBride blamed Gov. Gavin Newsom for rising crime rates in California and accused progressive district attorneys of "advocating for the criminals." "We're telling people don't visit because we don't think we can keep you safe right now," he said. He said the " zero bail" policy and Prop 47, which reduced sentencing for various nonviolent crimes, have led to an increase in crime. The San Francisco Bay Area in California has seen a rise in organized retail theft since the pandemic. Companies such as Best Buy and Walgreens have said the spike in crime has become one of their top challenges. A 2020 survey by the National Retail Federation ranked three of California cities — Los Angeles, San Francisco, and Sacramento — as part of the top 10 worst cities in the U.S. for retail crime. Los Angeles topped that list.

December 6: Fox News: Texas fires back at the Biden lawsuit on redistricting
Texas Attorney General Ken Paxton blasted the Biden Administration's recently announced voting rights lawsuit, alleging that the suit was a "preposterous attempt to sway democracy." "The Department of Justice's absurd lawsuit against our state is the Biden Administration's latest ploy to control Texas voters," Paxton tweeted. "I am confident that our legislature's redistricting decisions will be proven lawful, and this preposterous attempt to sway democracy will fail." The Biden lawsuit alleges the districts drawn by Texas lawmakers violate the federal Voting Rights Act by diluting the voting strength of minority voters. "The department's career voting law experts have assessed Texas's new redistricting plans and determined that they include districts that violate the Voting Rights Act," Attorney General Merrick Garland said at a press conference announcing the lawsuit.

December 6: The Epoch Times: Former White House economist;
Fed rate hikes not likely to stem inflationary spiral
On Monday, prominent economist and former White House official Tyler Goodspeed warned that the two expected hikes in the key interest rates next year will likely be insufficient to stop the growth of inflation. "We are still $1.8 trillion cumulatively short on business investment. So I think the bigger picture … …still points to a lot of inflationary pressure, and I don't know that the two rate hikes are going to cut it," Goodspeed said. Goodspeed formerly served as chairman of the Council of Economic Advisors on behalf of the administration of President Donald Trump.

December 6: The Epoch Times: US diplomats to boycott winter games
in Communist China, but not US athletes
The United States said on Dec. 6 it won't send an official delegation to Beijing for the 2022 Winter Olympics in protest against the Chinese regime's ongoing human rights crisis in Xinjiang. The move won't affect American athletes, who will still be allowed to compete. White House press secretary Jen Psaki said the regime's "ongoing genocide and crimes against humanity" means Washington "cannot proceed with business as usual." "U.S. diplomatic or official representation would treat these games as business as usual in the face of the PRC's [People's Republic of China] egregious human rights abuses and atrocities in Xinjiang, and we simply can't do that," Psaki told a daily press briefing on Dec. 6, weeks after President Joe Biden said the administration was considering such a move.

December 6: KRQE New Mexico: Democrat State Senator leaves the party,
tired of the partisan politics of both Democrats and Republicans
State Senator Jacob Candelaria (NM) is no longer a Democrat saying he's tired of partisan politics. He changed his party affiliation to Decline to State. While addressing the Roundhouse Monday, he said both Democrats and Republicans need to start using some common sense and work together. He also said his former party needs to wake up. The former Democrat often butted heads with party leaders including Governor Lujan Grisham who he, along with Republican Greg Baca, sued over her use of COVID relief funds.

December 5: Fox News: Bob Dole dies at 98; MSNBC downplays his
accomplishments because of his support of Trump
Progressive MSNBC anchor Mehdi Hasan posted what many considered to be an inappropriate dig on former presidential candidate Bob Dole's passing. The Kansas Republican passed away at age 98 on Sunday morning after approximately four decades of serving in the Senate. Dole most famously ran as the Republican presidential nominee in 1996 against President Clinton. The New York Times highlighted Dole's military and public service in a tweet announcing his passing, but Hasan used the tweet to also highlight Dole's support of President Trump. "Bob Dole, who endorsed and voted for Trump twice, and called himself a 'Trumper' as recently as July, has passed away," Hasan tweeted. Critics called out Hasan for what they took as to be an unnecessary comment on the day of Dole's passing.

December 5: The Washington Examiner: Perdue expected to announce
his run for Governor of Georgia against Brian Kemp
David Perdue is expected to announce a primary challenge against Georgia Gov. Brian Kemp. The former U.S. Senator intends to challenge Kemp for his office in the Republican primary. Perdue was reportedly recruited to run against Kemp by Donald Trump. While some see this decision as reflective of an attempt to usurp Kemp over his actions post-2020, the Kemp team appears unfazed. "Perdue's only reason for running is to soothe his own bruised ego because his campaign for U.S Senate failed to inspire voters at the ballot box," a Kemp spokesperson said. Polling appears to be in the incumbent's favor. A November survey conducted by Republican operatives found that Kemp led Perdue 38% to 32% among primary voters, with Democrat-turned-Republican Vernon Jones receiving 16% of the vote.

December 5: The Epoch Times: COVID outbreak reported on US cruise
ship despite passengers being fully vaccinated
At least 10 cases of COVID-19 have been reported on a Norwegian Cruise Line ship disembarking in New Orleans, officials said. All of the crew members and passengers taking part in the cruise have been fully vaccinated, according to the Louisiana Department of Health. The agency didn't reveal the conditions of those who were infected with the Chinese Communist Party (CCP) virus. The Norwegian Breakaway cruise ship had left New Orleans on Nov. 28, making stops in Mexico, Honduras, and Belize. The ship was set to reach New Orleans on Dec. 5, according to its itinerary. Authorities with the department of health stated that more than 3,200 people were on board the ship.

December 4: Townhall.com: Cuomo fired by CNN
Just days after announcing Chris Cuomo had been "suspended indefinitely," CNN has issued a statement that he has been fired. "Chris Cuomo was suspended earlier this week pending further evaluation of new information that came to light about his involvement with his brother's defense. We retained a respected law firm to conduct the review, and have terminated him, effective immediately," CNN said in a statement on Saturday. "While in the process of that review, additional information has come to light." Even though Cuomo has been fired, the statement noted CNN "will investigate as appropriate."

December 4: The Washington Times: Stacey Abrams second run for GA
Gov faces new tests and intrigue
Stacey Abrams announced a long-awaited second run for Georgia governor this week, but with Democrats facing a sour national environment and Republican Gov. Brian Kemp facing challenges within his own party, the 2022 campaign will look different from 2018. Abrams' narrow loss, highlighted by her claims that Kemp used his prior post as secretary of state to unfairly push voters away, vaulted her to national stardom.

December 4: The Washington Examiner: Explosion near Iranian nuclear facility
An object exploded Saturday in the night sky near the Iranian nuclear facility in the town of Natanz, with state television saying it was a missile exercise. Natanz's governor said there were no casualties and that a report would be released Sunday. Initial reports said the explosion was a defensive strike against a hostile drone, but officials have denied this. Instead, they say it was a drill to test how quickly their defense missiles work. Locals reported a loud sound and a bright flash at around 9 p.m.

December 4: News Max: Dershowitz: SCOTUS on verge of "cataclysmic"
decision regarding Roe v. Wade
While Roe v. Wade has been Supreme Court precedent for 50 years, it is facing its biggest legal test right now as Mississippi seeks to move the timetable on abortion restrictions., according to constitutional law expert Alan Dershowitz. "There are only three justices [Stephen Breyer, Sonia Sotomayor, and Elena Kagan]… who would uphold Roe v. Wade completely," Dershowitz said, putting Roe v. Wade on the table. Conservative Justices Clarence Thomas, Samuel Alito, and Neil Gorsuch figure to be on the side of overruling Roe v. Wade, while Chief Justice John Roberts is in the middle and likely attempting to pull in the newest Justices Brett Kavanaugh and Amy Coney Barrett to join him, according to Dershowitz. "The key question is going to be whether Chief Justice Roberts can persuade either Justices Barrett or Kavanaugh to join him in upholding Roe v. Wade, while also upholding the Mississippi statute that changes the timing from viability [of a fetus] of 23 weeks to 15 weeks," Dershowitz said.

December 4: The Galveston County Daily News: Supply Train Issues;
We're all jammed up
All U.S. ports are jammed with containers. At one point, Los Angeles had 65,000 cost equivalent units (CEUs), no space for more and over 115 ships waiting offshore to offload cargo. It's suspected one ship broke an underwater pipeline by dropping anchor while waiting to enter port. What happened to the "just in time" supply chain? What's different today than a year ago? The pandemic; paying people not to work, and mandating vaccine shots or face termination of employment are just a few of the things that happened.

December 3: News Max: 19,000 men and women in the U.S. military
are not taking the covid vaccine
The number of vaccine holdouts in active-duty Marines and Navy sailors is now an estimated 19,000, a figure more than double the 9,500 original count by the services. The new figure comes as the deadline for those servicemembers to be vaccinated under Biden and Defense Secretary Lloyd Austin's vaccine mandate expired Nov. 28. The Marines' 5% unvaccinated rate was expected, but the Navy discovered "discrepancies" before reporting their final numbers this week, lowering the vaccination rate to just over 97%. Even a 3% hit on the branch "may have a deleterious effect on a unit as a whole," retired Marine Corps officer and former communications chief for the service David Lapan said. "While there is no short-term impact to readiness due to unvaccinated sailors, we are constantly evaluating the long-term impact to the force," Navy spokesman Lt. Cmdr. Andrew DeGarmo told the Washington Post. "The health and safety of the force is our top priority to sustain mission readiness." Meanwhile, there remains uncertainty over the long-term effects of getting the vaccine and associated booster shots. Hospitals around the country are reporting a higher number of vaccinated patients verses the unvaccinated.

December 3: Breitbart News: Jobs report falls way short of expectations;
disaster for Biden economics
The U.S. economy added only 210,000 jobs in November, 300,000 short of expectations. Economists had forecast 545,000 positions added to payrolls and an unemployment rate of 4.5 percent. The unemployment rates for adult men and adult women declined to 4.0 percent. The white unemployment rate fell to 3.7 percent and the black unemployment rate fell to 6.7 percent. The Hispanic unemployment rate declined to 5.2 percent. There was little change in the unemployment rates for Asians, at 3.8 percent, or teenagers, at 11.2 percent. Meanwhile the labor force participation rate (those people seeking employment) inched up to 61.8 percent in November. Employment in retail trade declined by 20,000 in November. General merchandise stores shed 20,000 jobs, clothing stores shrank employment by 18,000, and sporting goods, hobby, book, and music store employment declined by 9,000. That raises questions about the strength of retail going into the holiday season.

December 3: The Washington Examiner: Fugitive parents of suspected Michigan school shooter still missing hours after attorneys said they would return
The fugitive parents of the suspect in the deadly Michigan high school shooting were still missing hours after they were charged with involuntary manslaughter and missed a Friday afternoon arraignment. A search is underway, with the Oakland County Sheriff's Office working with the FBI and U.S. Marshals. Oakland County Sheriff Michael Bouchard told CNN that his team did not yet have any leads. The attorneys for Jennifer and James Crumbley, whose son is 15-year-old shooting suspect Ethan Crumbley, released a statement saying their clients were not on the run and planned to turn themselves in, but by the evening hours, local officials said they were not privy to their whereabouts. As the night went on, more details emerged about the Crumbleys, including that they withdrew $4,000 from an ATM in Rochester Hills which is about 10-15 miles out from Oxford, where the high school shooting took place on Tuesday, and it is the same city where they were supposed to show up for their Friday afternoon arraignment, a law enforcement official said. The same official said law enforcement was tracking the Crumbleys with cellphone pings but could no longer do so because the devices were turned off.

December 2: News Max: Oklahoma sues Biden Administration over
vaccine mandate for national guard forces
The State of Oklahoma has sued Joe Biden and Defense Secretary Lloyd Austin for their vaccine mandate on the state's National Guard on Thursday. The lawsuit was filed by Oklahoma Gov. Kevin Stitt and Attorney General John O'Connor. It requests relief against the vaccine mandate it deems unconstitutional and asks to enjoin the federal government from enforcing the mandate against the state's National Guard forces. The suit also asks to keep the federal government from withholding funding from the Oklahoma National Guard or its members. "Biden's vaccine mandates are a clear abuse of power," O'Connor wrote in a statement announcing the legal action. "He does not have the authority to make healthcare decisions for Oklahomans. "It is sinister that Biden is threatening Oklahomans with the loss of their jobs if they do not surrender their personal rights and freedoms to the federal government. [Joe Biden] is using private employers to do his dirty work."

December 2: The Washington Times: Manchin (D-WVA) won't rule out supporting GOP effort for a partial government shutdown in order to stop Biden vaccine mandates
Sen. Joe Manchin, a key swing vote for Joe Biden's legislative agenda, is refusing to rule out supporting a GOP effort to defund the White House's vaccine mandate in exchange for keeping the government open. Manchin (D-WVA) argued Thursday he was still "working" through the situation and had yet to make a decision on the topic. "I've been very supportive of a mandate for the federal government [and] for the military," he said. "I've been less enthused about it in the private sector." Manchin's refusal to rule out the possibility could pose a major problem for Senate Majority Leader Charles E. Schumer (D-NY). At the moment, five GOP senators are threatening to use an arsenal of legislative procedures to delay consideration of a short-term funding bill meant to keep the government open past Friday. The Republicans say they will stop obstructing passage of the bill if Democrats agree to strip out funding for enforcement of Biden's vaccine mandate. "[Joe] Biden is waging a cruel campaign to punish unvaccinated Americans," said Sen. Roger Marshall (R-KS). "My colleagues and I will use all means at our disposal to make sure no American has to choose between jab or job."

December 2: Townhall.com: Biden Administration officials admit current
inflation is not "transitory;" likely to be with us long into 2022
Treasury Secretary Janet Yellen acknowledged Thursday that "transitory" is not the best word to use to describe rising inflation in the United States. "I'm ready to retire the word transitory," Yellen said at a Reuters Next conference. "I can agree that that hasn't been an apt description of what we're dealing with." Federal Reserve Chairman Jerome Powell also acknowledged this week that the inflation rocking the U.S. economy isn't transitory and "that factors pushing inflation upward will linger well into next year." "I've heard some people say that, within 12 months, there won't be talk of inflation," top real estate investor Christopher Merrill said. "I think it's prudent to… to assume that there is going to be some level of inflation in the near term, and really, for the next decade, because of how much money we're printing right now in the system."

December 2: One America News Network: Biden attempts to downplay
inflationary spiral hitting the country and supply train issues
Joe Biden attempted to downplay the numerous economic crises facing the nation. He claimed the economy is currently doing well and is on its way to recovery. Biden made those remarks despite a looming debt ceiling crisis, an ongoing supply chain issues and skyrocketing inflation that Federal Reserve chair Jerome Powell said this week has no end in sight. Biden attempted to downplay the ongoing supply chain woes while claiming his policies are responsible for helping ease bottlenecks. Back in November, Marsha Blackburn commented "Joe Biden's strategy is to blame everyone but himself for the record-high inflation his administration has ushered in." Meanwhile, Biden touted his release of 50,000 barrels of oil from the petroleum reserve (about a day's worth of U.S. domestic usage) while falsely blaming the petroleum industry for being responsible for increasing costs at the pump.

December 2: Breitbart News: Biden's inflation causing hardship during
holidays for nearly half of American households
Inflation is inflicting financial pain on millions of U.S. households, with lower-income brackets being the hardest hit, a Gallup survey says. The survey found 45% of American households report recent price increases are causing their family some degree of financial hardship. Prices have risen at the fastest pace in decades just as Americans are headed to shops and online to make Christmas season purchases. High home heating fuel prices are also hurting household finances as the nights start turning colder across the U.S. and the Biden Administration is attempting to move away from fossil fuels and toward the less reliable green energy. Gallup 's survey says 10% are suffering "severe" hardships and another 35% "moderate" hardship from the current inflationary spiral with lower-income households feeling the pinch more severely.

December 2: The Epoch Times: Georgia school board association withdraws from national affiliation mid issues over targeting parents upset with school boards
The Georgia School Board Association (GSBA) has joined a growing list of state chapters severing ties from the National School Board Association (NSBA) after the national group called for federal intervention in parental protests. In a widely criticized letter to Joe Biden, the NSBA characterized disruptions at school board meetings as "a form of domestic terrorism and hate crime," urging the federal government to invoke counterterrorism laws to handle what they characterized as "angry mobs" of parents seeking to hold school officials accountable for teaching the Marxism-rooted critical race theory and for imposing COVID-19 restrictions such as mask mandates on their children. Just five days later, Attorney General Merrick Garland issued a memo directing federal law enforcement to help address an alleged "disturbing spike in harassment, intimidation, and threats of violence" against school leaders.

December 1: The Daily Caller: Justice Thomas, where is abortion a
protected right in the Constitution?
Supreme Court Justice Clarence Thomas questioned Wednesday where in the Constitution abortion is protected as the Supreme Court heard oral arguments over a Mississippi abortion law case that challenges Roe V. Wade. "Would you specifically tell me, specifically state what the right is, is it specifically abortion? Is it a liberty? …Is it autonomy? Is it privacy?" Thomas asked. "The right is grounded in the liberty component of the 14th Amendment, Justice Thomas. But I think that it promotes interest in autonomy, bodily integrity, liberty and equality. And I do think it is specifically the right to abortion here, the right of a woman to be able to control, without the state forcing her to continue a pregnancy, whether to carry that baby to term," one of the lawyers challenging the Mississippi law said. "I understand we're talking about abortion here," Thomas said. "But what is confusing is that we, if we were talking about the Second Amendment, I know exactly what we're talking about. If we're talking about the Fourth Amendment, I know what we're talking about because it's written there. What specifically is the right here that we're talking about?" ProLife advocates are hoping this case will allow state legislatures to determine if, and when, abortions are allowed. Under the tenth amendment, rights not granted to the federal government come under the purview of each individual state.

December 1: The Washington Times: GOP looking at government shutdown
in order stop federal vaccine mandate
A cadre of GOP House and Senate lawmakers say they are planning to force a government shutdown later this week over President Biden's COVID-19 vaccine mandates. Republicans Rep. Chip Roy of Texas and Sen. Mike Lee of Utah are pitching lawmakers within their respective chambers to block the short-term funding measure needed to keep the government afloat past Friday. The lawmakers plan to object to any legislation averting a government shutdown unless Democrats agree to defund enforcement efforts for the White House's vaccine mandate for workers at large and mid-sized U.S. businesses. Democratic House Speaker Nancy Pelosi is expected to bring up the stop-gap funding measure as early as Wednesday. Despite the efforts of Mr. Roy and other Republicans, the legislation appears headed to passage given that Democrats narrowly control the chamber. Within the 50-50 Senate, the situation is more tenuous. To avert a government shutdown at least 10 Republican senators will have to back the measure to overcome a likely filibuster.

December 1: The Washington Examiner: Women's Tennis Association withdrawing
all events from China over Beijing's treatment of tennis star
The Women's Tennis Association announced on Wednesday it will suspend all of its tournaments in China citing a lack of confirmation regarding the safety of Chinese tennis star Peng Shuai, who disappeared last month after claiming a former high-level Chinese Communist Party official sexually assaulted her. Steve Simon, the chairman and CEO of the WTA, said in a statement that he made this decision because he could not bring himself to ask WTA athletes to compete in China when Peng is not allowed to speak freely. He added that he is concerned about the risks players and staff could face if the WTA continued to hold events in the country, including in Hong Kong, next year. The decision comes as the Olympic Games are scheduled to be held in China next year.