June 27: The Daily News: Responding to Terrorism:
Last week we witnessed a big "show" by Congressional Democrats who staged a sit in, in the House of Representatives. The reason it was a "show" is that the legislation they wanted considered would have done nothing to stop the radical Muslim shooter in Orlando. Our response to terrorism should be to reject such political antics, to admit that guns don't kill people but people do, to focus our law enforcement resources on improving our intelligence gathering capabilities, and to refuse to cower to those who do such horrific acts.
June 24: The Daily Signal: Why Americans Should Celebrate the Britain's Exit Vote:
The British exit campaign signals a new era of freedom for the British people.  After more than four decades of being shackled to the European Union, Great Britain has declared its independence.  Britain will no longer be subject to European legislation, with Britain's Parliament retaking control. British judges will no longer be overruled by the European Court of Justice, and British businesses will be liberated from mountains of EU regulations, which have undermined economic liberty.  At last, Britain is free again to negotiate its own free trade deals, a huge boost to the world's fifth largest economy.

June 24: The Daily Mail:  Britain votes to leave the European Union
[Sovereignty, jobs and immigration policies all played a part in the voting]
The developments came after the Leave campaign stacked up 52 per cent of the votes - despite massive support for Remain in Scotland and London.  The Bank of England governor Mark Carney has attempted to reassure panicking markets this morning as the British Pound hit its lowest level against the US dollar for 31 years. Meanwhile Prime Minister Cameron said he had been 'proud' to serve as PM for the past six years but he said it would not be right for him to be the 'captain of the ship' while the UK negotiated its exit from the EU. Mr. Johnson,  the former mayor of London and supporter of leaving the EU, said he believed the country now had a "glorious opportunity."  "We can pass our laws, set our taxes, entirely according to the needs of the UK economy… We can control our own borders, in a way that is not discriminatory but fair, and balanced and take the wind out of the sales of the extremists and those who would play politics of immigration… Above all, we can find our voice in the world again. A voice that is commensurate with the fifth biggest economy on earth."

June 24: Trump:  Statement by Donald Trump on UK EU vote:
The people of the United Kingdom have exercised the sacred right of all free peoples. They have declared their independence from the European Union and have voted to reassert control over their own politics, borders and economy. A Trump Administration pledges to strengthen our ties with a free and independent Britain, deepening our bonds in commerce, culture and mutual defense. The whole world is more peaceful and stable when our two countries – and our two peoples – are united together, as they will be under a Trump Administration.

June 23: The Telegraph:  Leaving the UK: Contagious? 
Voters in France, Italy, and the Netherlands want a referendum too
Voters in France, Italy and the Netherlands are demanding their own votes on European Union membership and the euro, as the continent faces a "contagion" of referendums.  EU leaders fear a string of copycat polls could tear the organization apart, as leaders come under pressure to emulate David Cameron and hold votes. It came as German business leaders handed a considerable boost to the Leave campaign by saying it would be "very, very foolish" to deny the UK a free trade deal after Brexit. 
June 23: The Hill: Senate Majority Leader Quashes Senate Gun Control Effort
Senate Majority Leader McConnell (R-KY) on Thursday cut the legs out from a bipartisan effort to keep suspected terrorists from buying guns.  [See related column]  In doing so he provided cover for vulnerable Republicans who wanted to be seen as supporting the effort, but did not want to cross the National Rifle Association. McConnell had promised a vote this week to moderate Senator Susan Collins (R-ME) on her "bipartisan" measure barring people on two key terrorist watch lists from buying guns or explosives. 

June 23: The Foundation for Economic Education: You Can't Legislation a stop to the Orlando Shooting
The Orlando Pulse nightclub mass murder understandably has inspired calls for legal solutions to prevent such things in the future. It touches on the core reason people think we need government: to protect our lives from violence.  The legislative efforts focus on three different areas where some Americans desire more attention: the presence of Islamic radicals in our nation, the "hate speech" thought to possibly motivate such violence, and the ability to obtain the weapon used.
June 23: The Daily Mail: New Book by Secret Service Agent paints an interesting picture of First Lady Clinton:
A blockbuster book set for release on Monday paints Hillary Clinton as a shrewish and paranoid monster during her time as America's first lady – so mercurial and antagonistic that some U.S. Secret Service personnel protecting her 'literally went mad'.  'Many turned to alcohol, drugs, performance enhancers, affairs (sometimes at the workplace), and even prostitutes and other dangerous habits,' Gary Byrne writes in the forthcoming memoir 'Crisis of Character.' And perhaps most ominously for the agency tasked with the safety of the White House and its occupants, he writes that a who cares mentality trickled down throughout the Service because of Hillary's carelessness with safety and security.
June 23: Associated Press: Supreme Court Shuts Down Obama Immigration Plan in Tie Vote:
The Supreme Court deadlocked Thursday on President Barack Obama's immigration plan that sought to shield millions living in the U.S. illegally from deportation, effectively killing the plan for the rest of his presidency.  The outcome underscores that the direction of U.S. immigration policy will be determined in large part by this fall's presidential election, a campaign in which immigration already has played an outsized role.
People who would have benefited from Obama's plan face no imminent threat of deportation because Congress has provided money to deal with only a small percentage of people who live in the country illegally, and the president retains ample discretion to decide whom to deport. But Obama's effort to expand that protection to many others is effectively stymied.
June 23: Associated Press: Clinton failed to turn over key emails to State Department:
Former Secretary Hillary Clinton failed to turn over a copy of a key message involving problems caused by her use of a private homebrew email server, the State Department confirmed Thursday. The disclosure makes it unclear what other work-related emails may have been deleted by the presumptive Democratic presidential nominee. During 20110 emails sent from Clinton's BlackBerry device and routed through her private clintonemail.com server in the basement of her New York home were being blocked by the State Department's spam filter. A suggested remedy was for Clinton to obtain a state.gov email account.  "Let's get separate address or device but I don't want any risk of the personal being accessible," Clinton responded to Abedin. 
June 22: The Daily Caller:  Leaked Docs show Hillary Luxurious Demands
Democratic National Committee documents leaked by a hacker Tuesday reveal that Hillary Clinton's requirements to give a speech included a private flight and a luxurious presidential hotel suite.  One of the documents leaked is a form filled out by the University of Nevada, Las Vegas Foundation for the Harry Walker Agency. The Harry Walker Agency is a speaker's bureau, which represented Hillary Clinton. On top of the $225,000 fee for her 20 minute speech, the agency gave the UNLV Foundation "standard travel expenses" for Clinton.
June 22: Associated Press:  Emails: State Department scrambled on trouble on Clinton's Server
State Department staffers went into a full court press for weeks in 2010 over serious technical problems that affected emails from then-Secretary Hillary Clinton's home email server.  Emails, reviewed by The Associated Press, show that State Department technical staff disabled software on their systems intended to block phishing emails that could deliver dangerous viruses. They were trying urgently to resolve delivery problems with emails sent from Clinton's private server.   The emails were released under court order Wednesday to Judicial Watch.
June 21: The Hill: Democrat and Moderate Republican Senators Roll Out "bipartisan" Gun Control Bill
On Tuesday, Senators including liberal Senator Susan Collins (R-ME) rolled out a bipartisan bill aimed at stopping suspected terrorists from buying a gun, as lawmakers try to overcome a stalemate on the issue.  "Essentially we believe that if you are too dangerous to fly on an airplane, you are too dangerous to buy a gun," Collins said.  The legislation would allow the attorney general to block the sale of a gun if an individual is on the "no-fly" list or the so-called "selectee" list, which requires additional screening at an airport. But what do process is involved with placing people on the "no-fly" list?
June 21: The Foundation for Economic Education: Good Reasons the Britain Should Leave the EU
Just as Americans wouldn't want U.S. tax, immigration and regulatory policy to be controlled by an imaginary American Union office based in Latin America, many British don't like their country being controlled by European Union bureaucrats in Brussels. Currently 60% of Britain's laws come from Brussels not the UK. Instead of the Brits using the pound they are forced by the EU to use the metric system.  Workers are told by the EU how many hours they are allowed to work each week. The British are forced to live within the EU's Emissions Trading System which drives up the cost of energy. These are just some of the reasons the British are considering leaving the European Union.
June 21: The McClathy DC Report:  A Few Good Men and Fewer Women
Six months after the Pentagon ordered all combat jobs open to women, seven female Marines are either serving in those posts or waiting to serve, and 167 are performing noncombat duties in front-line units, according to new data obtained by The Associated Press.  The numbers underscore the difficulty of integrating women into the demanding jobs, and reflect the small number of women who want to be combat Marines and can pass the new tough physical standards required to qualify.  So far this year those standards have weeded out most female hopefuls and have also disqualified some men.

June 20: The Hill:
Navy's SeaRAM Proves Itself During Exercises in the Med
The U.S. Navy SeaRAM Anti-Ship Missile Defense System aboard USS Porter (DDG 78) in the Mediterranean Sea recently participated in live-fire testing to validate the system's ability to defend U.S. Navy vessels including guided missile destroyers and littoral combat ships.  The Raytheon-built system batted two supersonic ballistic missiles out of the sky at the same time, in a test that validated its ability to protect the U.S. Navy's new shallow-water fighters and other ships.


June 20: Fox News: Supreme Court due to start announcing decisions this week:
The Supreme Court is set this week to begin announcing decisions on roughly a dozen remaining cases, including contentious ones on abortion and immigration. 
- AFFIRMATIVE ACTION: Fisher v. University of Texas at Austin. The case could be a definitive, landmark ruling on the use of race in public university admissions. Justice Elena Kagan has already recused, meaning conservatives might have a 4-3 edge to cut back on such policies. Or Kennedy could side with his more liberal colleagues to uphold the school's diversity model.
- ABORTION ACCESS: Whole Woman's Health v. Cole. The constitutionality of a Texas law requires all clinics performing abortions in the state to be "ambulatory surgical centers" and that doctors performing abortions first obtain admitting privileges at a nearby hospital.
- EXECUTIVE POWER: U.S. v. Texas. The case is a multi-state challenge to the president's use of executive power to block certain undocumented aliens from being deported, despite being in the country illegally. A tie decision would essentially be a win for the states, since the lower courts have put the president's programs on hold.
June 19: The Daily Caller: ABC Hammers Senator Murphy on Orlando
ABC's Jonathan Karl hammered Democratic Sen. Chris Murphy over his push for increased gun control in the wake of the Orlando terrorist attack by a man who pledged his allegiance to ISIS, saying, "Your proposal would have done nothing."  In an interview on ABC's "This Week" on Sunday, Karl said to Murphy, "You're pushing a bill and have been pushing the bill that will be voted on on Monday to close the so-called 'gun show loophole.' Would that have done anything to stop the massacre in Orlando?"   "…[the Orlando shooter] didn't buy those guns at a gun show. And he would have passed the background, he did pass a background check," Karl said. 
June 18: Breitbart News: Texas: No Refugees who have not been vetted:
Texas officials responded to a notice from the federal government saying 25 percent more refugees would be placed in Texas than had originally been planned. The number of refugees would be increased to 11,020. Texas leaders also said the state will only accept refugees who have been fully vetted.
June 18: Valley Central: Border Agents see increase in border crossing:
Despite sweltering temperatures, Border Patrol has seen an increase in undocumented immigrants crossing the border.  Hundreds of immigrants continue to risk their lives attempting to cross the border, looking for work and a better opportunity. Two years ago, things were a lot worse when the Border Patrol saw a surge of unaccompanied minors and families illegally crossing the border mostly from Central America. Border Patrol says they've seen a 25% increase this fiscal year.
June 17: The Washington Post: U.S. Gears Up to Power on first nuclear reactor
In an immaculate control room at the Watts Bar nuclear plant, green bars flash on a large screen, signaling something that has not happened in the United States in two decades.  As control rods lift from the water in the core, and neutrons go about the business of splitting uranium atoms, life comes to a new nuclear reactor — the first in the country since its sister reactor here was licensed in 1996.
June 17: Fox News: Gay Rights Groups say nothing about Clinton Foundation
contributions from counties that imprison Gays
The Clinton Foundation has accepted millions from Middle Eastern and other foreign governments that criminalize homosexuality – but prominent gay rights groups in America have stayed silent on the apparent disconnect between Hillary Clinton's rhetoric and the donations. "Unquestionably, they're not standing up for their principles," said Human Rights Foundation President Thor Halvorssen.  The presumptive Democratic presidential nominee frequently talks about her support for the LGBT community, while ripping what she describes as discriminatory policies in the U.S.

June 17:  Breitbart News: Obama Administration admiting over a million Muslims during presidency:
The Obama Administration is on pace to issue more than a million green cards to migrants from majority-Muslim countries, according to recently released government documents. Specifically, in the first six fiscal years of Obama's presidency (FY2009 – FY2014), his administration issued 832,014 green cards to migrants majority-Muslim countries, the most of which were issued to migrants from Pakistan (102,000), Iraq (102,000), Bangladesh (90,000), Iran (85,000), Egypt (56,000), and Somalia (37,000). The total 832,014 new permanent residents do not include migrants on temporary, nonimmigrant visas — which allow foreign nationals to come to the U.S. temporarily for work, study, tourism and the like. As the subcommittee notes, the number also does not include those migrants who overstayed the terms of their visas.
June 17: The New York Times: Iraqi Forces Enter Falluja
Iraqi forces quickly entered central areas of Falluja on Friday after weeks of battling the Islamic State and as thousands of civilians fled, overwhelming the ability of aid agencies to care for them. ISIS fighters gave little resistance as counterterrorism forces raised the Iraqi flag over the main government building in central Falluja.  Pro-government forces moved on to besiege the city's main hospital, a key objective that in recent months has served as a headquarters complex for the Islamic State.  The rapid and unexpected gains suggested a shift in tactics by the Sunni ISIS extremists or perhaps a sign of their weakness, as they abandoned their dug-in positions and regrouped in western neighborhoods of Falluja. That allowed thousands of civilians, which aid groups had said were being held as human shields, to flee across two bridges over the Euphrates River beginning on Thursday.

June 15: InfoWars.com: Islamic Speaker: Killing Gays is a belief
held by many moderate Muslims
In light of the massacre of dozens of people at a gay club in Orlando, it's worth re-visiting the comments of Islamic speaker Fahad Qureshi, who admitted that the desire to see homosexuals killed was a belief held by so-called "moderate" Muslims.  During a conference held in May 2013, Qureshi complained that the media often frames views such as "the death penalty for homosexuals" or the subjugation of women as only being held by radical Muslims.  "I always try to tell them that… ...these are general views that every Muslim actually has….every Muslim believes in these things," says Qureshi.
June 15: RT News:  Senate Passes $602 Billion NDAA Bill with 85 votes for; Obama Threatens Veto
The US Senate overwhelmingly approved a $602 billion annual defense bill, despite President Obama's threat to veto it because of its impediments to closing the prison at Guantanamo Bay.  Only 13 Senators opposed the National Defense Authorization Act (NDAA) bill secured a strong victory.   Among those voting against were former Republican presidential candidate Ted Cruz of Texas.   The House of Representatives passed the measure in May in a 277-147 vote.

June 14: LA Times: Investigators say Orlando Shooter into Islamic State Propaganda; 
Staked out Disney World
Omar Mateen increasingly sought out Islamic State videos and other radical Islamist propaganda in the months leading up to his shooting rampage at an Orlando gay nightclub Sunday, investigators have found.  A counter-terrorism official said investigators had uncovered the material while reviewing Mateen's Internet search history. Mateen, who was killed by a SWAT team, pledged allegiance to Islamic State during the attack.  The inquiry broadened Tuesday, with investigators ranging as far afield as Afghanistan and Saudi Arabia, survivors recounted the New York-born gunman – whose parents are Afghan immigrants – telling them he had gone on a killing rampage because he "wanted America to stop bombing his country."
June 14: The Washington Times:  480,000 Illegal immigrants overstay visas
– Most not a priority for deportation
Immigration agents catch an abysmally small percentage of the illegal immigrants who arrived on visas but overstayed their welcome, authorities admitted to Congress Tuesday, describing a loophole that those around the globe are increasingly using to gain a foothold in the U.S.  At least 480,000 people overstayed their visas last year, adding to a backlog that's reached some 5 million total, members of Congress said.

June 14: Business Insider: FLA. Governor: Obama called the French right after
the attack in Paris; We have yet to get a call from him!
Florida Gov. Rick Scott said on Tuesday that President Barack Obama has not called him after the worst terrorist attack on US soil since September 11, 2001 – an attack which took place in Scott's home state.  A lone gunman who pledged allegiance to ISIS carried out one of the deadliest mass shooting in US history [but less killed than those massacred at Wounded Knee] early on Sunday morning when he opened fire at the Pulse nightclub. Forty nine people were killed in the attack.  It's typically commonplace for the president to call the governor of a state after such catastrophic events.
June 14: CBS News:  As if you didn't expect it: Obama's Homeland Security Secretary
calls gun control a critical element of national security
Just days after the terrorist attack in Orlando left 49 people dead and 53 wounded, Obama's Homeland Security Secretary Jeh Johnson said that gun control is now a critical element of protecting the U.S. homeland and keeping Americans safe.   "We have to face the fact that meaningful gun control has to be a part of homeland security," Johnson said in an interview on  "CBS this Morning."  [Of course he said this… It's part of the Obama Administration's effort to disarm U.S. citizens]  "We need to do something to minimize the opportunity for terrorists to get a gun in this country."

June 13: Information Journal:  AR-15s are not Assault Rifles.  Here are the details:
In the wake of the Orlando massacre calls have been coming for the banning of "Assault Rifles."  But by any definition of the term, the AR-15 is not an assault rifle.  What constitutes an assault rifle?  An assault rifle has selective fire meaning the user can toggle between a semiautomatic and automatic mode of operation.  The AR-15 is a gas-powered semiautomatic weapon and does not have an automatic setting. The AR-15 looks very similar to the M16, which is an actual assault rifle.  The AR-15 is not as powerful as one might think.  In fact, some states prohibit its use for big game hunting since it is not powerful enough to ensure a kill against large animals.

June 8: The Daily Caller:  DNC Platform Committee Member: Nobody Should Have a Gun
A member of the Democratic National Committee's 15-person platform drafting committee said during a public meeting on Wednesday that she does not believe that "anyone should have a gun."  Bonnie Schaefer, a former retail executive and a progressive philanthropist, said that more should be done to combat gun violence.  "I really don't personally think anyone should have a gun," she said.  The platform committee, which includes liberal and progressive leaders like former Attorney General Eric Holder, Center for American Progress executive director Neera Tanden, and Cornel West, a theology professor and radical Marxist who is supporting Bernie Sanders for president, met to set the Democratic party's platform ahead of its July convention.
June 8: The Washington Examiner: Feds spend $20,000 to Settle each Refuge
Federal taxpayers are on the hook for nearly $20,000 just to settle each refugee and asylum seeker, who are then immediately eligible for cash welfare, food stamps, housing and medical aid, according to a new report on the "refugee industry."  The report provided federal budget figures showing that the government spends $19,884 on each refugee the U.S. takes in. 
June 8: The Washington Examiner: ObamaPhone Fraud Approaching $500 Million
The federal subsidy known as the "Obamaphone" program could be losing nearly $500 million annually to fraud, according to a top Republican on the Federal Communications Commission.  Commissioner Pai made the accusation Wednesday in letter to the Universal Service Administrative Company, referring to the FCC's Universal Service Fund, which provides a monthly $9.95 subsidy for telecom service to low-income consumers.  The subsidy is limited to one per "independent economic household," but telecom companies have the ability to override that restriction if applicants check a box stating they represent a separate household, even if they have the same address.  

June 8: The Daily Caller:  New Bill to Stop Executive Overreach
A House panel approved legislation Wednesday that would end a judicial doctrine the Obama administration regularly relies upon when promulgating new rules and regulations.  The Separation of Powers Restoration Act (SOPRA) repeals the Chevron doctrine, which requires that courts defer to a federal agency's interpretation of the law unless their interpretation is "unreasonable." Instead, the bill provides that a court should conduct a review of "all relevant questions of law, including the interpretation of constitutional and statutory provisions and rules" when evaluating federal rules and regulations.  Although the bill has little chance of becoming law it would bring back oversight.  When a rule is injuring citizens it would allow them to challenge it.
June 8: Fox Business: New Legislation: Vets Can Get Care Outside the VA
Rep. Rodgers (R-WA) the chairwoman of the House Republican Conference, on Tuesday introduced a new bill in the House to completely overhaul how the nation's soldiers receive care from the Dept. of Veterans Affairs.  The solution: Start turning the sole, and worst, example of the federal government's single-payer system back to the private sector. The new bill, which is gaining a groundswell of support, would turn the VA into a government-chartered nonprofit corporation, much like the hospital networks already operating in the private sector today. . [See Related Column]
June 8: The Hill: Senate Majority Leader McConnell aims to wrap up the Defense Bill
Senate Majority Leader McConnell (R-KY) is inching the Senate toward the finish line on an annual wide-ranging defense policy bill. The Senate Republican leader moved to end debate on the National Defense Authorization Act (NDAA) on Wednesday night. The $602 billion defense authorization broadly outlines policy for the Pentagon and military branches.  Unless senators can get a deal to speed things up, McConnell's move sets up an initial vote as soon as Friday. Senators will need 60 votes to move forward with the defense legislation.  
June 8: The UK Daily Mail: Gunmen Dressed in Suits Kill four in Israel
Gunmen dressed in dark suits have carried out a terror attack in Tel Aviv leaving at least four people dead.  Around six other people were wounded in the shocking shooting incident, which took place at the Max Brenner restaurant in the centre of the Israeli city.  One person, believed to be a four-year-old girl, was in critical condition, with Israeli police describing the shooting as an apparent attack aimed against Israelis. 

June 7: Yahoo News:  Migrants in Germany linked to 69,000 would-be or actual crimes
Migrants in Germany committed or tried to commit some 69,000 crimes in the first quarter of 2016, according to a police report that could raise unease, especially among anti-immigrant groups, about Chancellor Angela Merkel's liberal migrant policy.  There was a record influx of more than a million migrants into Germany last year and concerns are now widespread about how Europe's largest economy will manage to integrate them and ensure security.


June 7: CNN Politics: Chinese Military Intercept of U.S. aircraft unsafe
A U.S. Air Force RC-135 reconnaissance aircraft flying Tuesday in international airspace over the East China Sea was intercepted in an "unsafe manner" by a Chinese J-10 fighter jet, several defense officials tell CNN.  The Chinese jet was never closer than 100 feet to the U.S. aircraft, but it flew with a "high rate of speed as it closed in" on the U.S. aircraft, one official said. Because of that high speed, and the fact it was flying at the same altitude as the U.S. plane, the intercept is defined as unsafe.  Officials said the RC-135 was on a routine mission.
June 7: Associated Press: Sanders "disappointed" that AP called the campaign
Bernie Sanders said Tuesday he was "really disappointed" and "upset" that The Associated Press declared rival Hillary Clinton the presumptive Democratic nominee on the eve of primary elections in six states, adding a somewhat muted voice to the outrage expressed by many of his supporters.
June 7: The Gateway Pundit:  Clinton Caught Colluding with AP for Announcement prior to California Primary:
On Monday night – the day before California's primary election – the Associated Press announced Hillary Clinton had finally secured enough delegates to win the Democratic Party nomination.  But now there is evidence that this announcement the night before the nation's largest primary was planned days in advance.

June 6: Politico:  Sanders: Not so quick! Condemns Rush to Judgment on Clinton Nomination
Bernie Sanders' campaign on Monday evening condemned the media for its "rush to judgment" in declaring Hillary Clinton the Democratic presidential nominee, saying super-delegates should not be automatically counted.  "It is unfortunate that the media, in a rush to judgment, are ignoring the Democratic National Committee's clear statement that it is wrong to count the votes of super-delegates before they actually vote at the convention this summer," Sanders' spokesman Michael Briggs said.
June 6: Politico: FBI offers second secret filing in Clinton email suit
The FBI is offering a federal judge a second secret glimpse into the investigation into Hillary Clinton's private email server.  The Justice Department asked a federal judge Monday to accept "additional details" under seal about how the FBI conducted its search for records a Vice News journalist requested under the Freedom of Information Act from the law enforcement agency about the probe it is conducting into Clinton's email set-up and how classified information came to reside in the Democratic presidential candidate's account.
June 6: Breitbart.News: Vet Fired by Time Warner for Lowering Flag to Half-Staff on Memorial Day
A North Carolina Marine Vet (Allen Thhornwell) who fought to defend U.S. interests in Iraq and Afghanistan, says he was "pink-slipped" for lowering his employer's American flag to half staff.   He is demanding an apology from Time Warner Cable for him and his fellow veterans.  The company said it was disturbed by this American warrior's "passion for the flag and his political affiliation," a local newspaper reported.
June 6: The Galveston County Daily News: Disincentives to Improving Skill Sets
Often discussions relating to raising minimum wages center around business costs. In reality, there are deeper concerns. We contend that setting about to equalize the wages of the labor force through mandated wage increases violates human nature and, in the end, weakens our society and threatens to destroy its very fabric. Solutions, real solutions, and self worth are found in the concept that rewards should be paid to those who work hard and sacrifice. It is against human nature that those who contribute less should be rewarded more.
June 6: The Guardian: NATO War Games the largest in Eastern Europe
The largest war game in eastern Europe since the end of the cold war has started in Poland, as NATO and partner countries seek to mount a display of strength as a response to concerns about Russia's assertiveness and actions.  The  ten-day military exercise, involving 31,000 troops and thousands of vehicles from 24 countries, has been welcomed among NATO's allies in the region, though defense experts warn that any mishap could prompt an offensive reaction from Moscow. Russian jets routinely breach Nordic countries' airspace and in April the spectacularly "buzzed"  the USS Donald Cook in the Baltic Sea.

June 6: Breitbart News: Islamic State Shooting Civilians Fleeing Fallujah:
Brutal ISIS jihadists are shooting civilians trying to flee the besieged Iraqi city of Fallujah, a Norwegian Refuge Council (NRC) agency says.   Civilians are "being shot dead" by the Islamic State as they crossed the Euphrates River trying to flee Fallujah, where up to 50,000 civilians are believed to be trapped, including 20,000 children.  "Our biggest fears are now tragically confirmed with civilians being directly targeted while trying to flee to safety," said Nasr Muflahi, director of Iraq's NRC office, in a statement, adding that "armed opposition groups" were carrying out the shootings, the BBC reports.  "This is the worst that we feared would happen to innocent men, women and children who have had to leave everything behind in order to save their lives," also said Muflahi.
June 5: The Washington Times: IRS Finally Reveals list of TEA Party groups that were targeted:
More than three years after it admitted to targeting tea party groups for intrusive scrutiny, the IRS has finally released a near-complete list of the organizations it snagged in a political dragnet.  The tax agency filed the list last month as part of a court case after a series of federal judges, fed up with what they said was the agency's stonewalling, ordered it to get a move on. But even as it answers some questions, the list raises others, including exactly when the targeting stopped, and how broadly the tax agency drew its net when it went after nonprofits for unusual scrutiny. There are also some indications that left-leaning groups were added to the IRS dragnet once the IRS realized they were being investigated.
June 5: Yahoo News: 80% of Swiss Vote No on guaranteed income for life:
Almost 80 percent of Swiss voters rejected a guaranteed monthly income Sunday.  Under the proposal, Swiss adults would receive a government check of $2,563 each month. The Swiss overwhelmingly rejected the proposal believing it would cripple the Swiss economy by eliminating all motivation to work.  "If you pay people to do nothing, they will do nothing," Charles Wyplosz, an economics professor at the Geneva Graduate Institute, said.  Other opponents say a guaranteed basic income would cause international implications. Others who opposed the measure suggested that Switzerland with it high standard of living would become a magnet for billions of people who would try to move there. [Compared to its European counterparts, Switzerland's economy is faring well. It had an impressive unemployment rate of 3.5% as of April, far below the Eurozone average of 10.2%.]
June 5: Associated Press: Philippine President-Elect: Public should use guns to kill drug dealers
The Philippine president-elect has encouraged the public to help him in his war against crime, urging citizens with guns to shoot and kill drug dealers who resist arrest and fight back in their neighborhoods.  In a nationally televised speech late Saturday, Rodrigo Duterte told a huge crowd in the southern city of Davao that Filipinos who help him battle crime will be rewarded.  "Please feel free to call us, the police, or do it yourself if you have the gun — you have my support," Duterte said, warning of an extensive illegal drug trade that involves even the country's police.
June 5: The Hill: Sanders Slams Hillary for taking millions
from foreign dictators while serving as Secretary of State:
Democratic presidential hopeful Bernie Sanders criticized the Clinton Foundation for accepting donations from foreign governments in an interview aired Sunday, calling it a conflict of interest.   "Do I have a problem when a sitting secretary of State and a foundation run by her husband collects many, many dollars from foreign governments — governments which are dictatorships?  "Yeah, I do have a problem with that. Yeah, I do," Sanders said on CNN's "State of the Union."   When host Jake Tapper asked if he thought it was a conflict of interest, Sanders said, "I do."
June 3: Judicial Watch: DHS Moving Van Loads of Illegal Aliens Away from the Border
The Department of Homeland Security (DHS) is quietly transporting illegal immigrants from the Mexican border to Phoenix and releasing them without proper processing or issuing court appearance documents, Border Patrol sources tell Judicial Watch. The government classifies them as Other Than Mexican (OTM) and this week around 35 were transferred 116 miles north from Tucson to a Phoenix bus station where they went their separate way. Judicial Watch was present when one of the white vans carrying a group of OTMs arrived at the Phoenix Greyhound station on Buckeye Road.
June 1: Newsmax.com: Largest Texas Insurer Asks for Big ObamaCare Ratte Hike
Fresh problems for "Obamacare": The largest health insurer in Texas wants to raise its rates on individual policies by an average of nearly 60 percent, a new sign that President Barack Obama's overhaul hasn't solved the problem of price spikes.  Millions of customers will be shielded from price hikes by government subsidies, which typically cover more than 70 percent of the premiums. People who don't have access to a workplace plan can buy a policy directly on the health law's marketplaces.  But many consumers aren't eligible for the income-based subsidies and get no such protection. That demographic includes business owners, self-employed people and early retirees. Under the law, most Americans are required to have health insurance or risk being fined.
June 1: Chicago Tribune: Chicago closes out Deadliest May in 21 Years
A 15 year old boy was the 66th and final homicide victim last month, the deadliest May in Chicago since 1995 when 75 were slain, according to official Police Department records.  For the first five months of this year, 243 people have been killed, the most fatalities since 248 perished in 1999, a Tribune analysis of department statistics found. By the end of 1999, homicides totaled 643 that year.  Chicago police have said the violence has been stoked by gang conflicts and a proliferation of guns. The department has blamed most of the violence on a core group of about 1,400 people whom they have identified through the use of data analytics.  All this is an interesting commentary on a city that has one of the strictest gun control laws in the nation.
June 1: Politico:  Clinton IT assistant will plead the 5th at deposition
A former information technology adviser to Hillary Clinton plans to exercise his Fifth Amendment right against self-incrimination at a deposition next week and wants to prevent any video recording being made of the session. Judicial Watch indicated Wednesday that it will resist the proposal to ban video recording.  "Judge Sullivan already put in place a mechanism that addresses these concerns," Judicial Watch President Tom Fitton said in an interview. "There are always credibility issues that are raised by any assertion of the Fifth Amendment. This video, we believe will be helpful to Judge Sullivan in assessing the witness' demeanor when asserting the Fifth Amendment and in response to other questions." 
June 1: The Independent Journal: Ryan Decides to Support Trump for President:
Just as Hillary Clinton started giving a major anti-Trump speech on Thursday, news broke that Ryan had made his decision.  Ryan penned a column for the The Janesville Gazette, listing the various topics he has discussed with the presumptive GOP nominee.  At the end of the column, Ryan assured readers that he will indeed be supporting Trump in November.

May 31: The New York Post: Hillary's Long Record of Lying; Keeping the Public in the Dark:
The last time she lived in the White House, Hillary Clinton was in charge of a health care task force that met in secret under a veil of lies. That episode highlighted the haughtiness, deceit and disdain for transparency that continue to cause trouble for the presumptive Democratic presidential nominee, as illustrated by the recent inspector general's report on her email practices as secretary of state.

May 31: The Wall Street Journal: Hillary Clinton may not be the Democratic Party Nominee
There is now more than a theoretical chance that Hillary may not be the Democratic nominee for president.  How could that happen, given that her nomination has been considered a sure thing by virtually everyone in the media and in the party itself? Consider the possibilities.  The inevitability behind Mrs. Clinton's nomination will be in large measure eviscerated if she loses the June 7 California primary to Bernie Sanders. That could well happen.  Another problem: In recent weeks the perception that Mrs. Clinton would be the strongest candidate against Trump has evaporated.

May 31: The Daily Caller:  20,000 Committed to Protest Hillary at Philadelphia Democratic Convention:
More than twenty thousand people have committed to protest Hillary Clinton's likely nomination at the Democratic National Convention in Philadelphia — and that number is quickly growing.  The protesters are united in their support for Bernie Sanders, as well as their opposition to "a fraudulent Hillary nomination," according to the group's Website.  Protesters are encouraged to read documents one of which is titled "Civil Disobedience Training." Another is titled "Health and Safety at Militant Actions" and includes tips on first-aid and withstanding tear gas.
May 30: Galveston County Daily News: Long Wait Times at the VA are like Disney World? Really?
Last week the Secretary of Veterans Affairs, Robert McDonald likened the wait times for veterans seeking medical treatment from VA facilities to the lines at Disney World; suggesting that how long a veteran needs to wait for a medical appointment is not a reasonable measure of service. His contention was that satisfaction with the service should be the ultimate measure by which the Veterans Administration should be judged.   Is this just more double-speak from high level government officials in Washington?
May 26: Fox News: Less than ten percent of VA hires are doctors
A newly released study hammered the Veterans Affairs for spending a fraction of its budget on new doctors while devoting millions to lawyers and public affairs officials – as thousands of veterans were waiting for care.  The study from OpentheBooks.com shows that between 2012 and 2015, just one in 11 new hires were "medical officers."  The findings are fueling criticism that the VA's problems amount to more than just resources.  "What's clear is that money is not the issue – the culture is," said John Cooper, press secretary for Concerned Veterans for America.
May 26: McClatchyDC: Blue Lives Mater: Louisana to extend police to hate crimes protections
There's a new movement percolating, a "Blue Lives Matter" push that seeks to raise penalties for violence against police and first responders but that also could serve as a controversial counter to the Black Lives Matter movement.  In Louisiana, the legislature has voted to expand its hate crime laws to include law enforcement and first-responders, in addition to victims targeted because of race, age, gender, religion or sexual orientation. The governor was signing it into law Thursday.  Similar proposals are pending in both the U.S. House and Senate and starting to creep into the 2016 campaign, framing a debate over law enforcement and its relationship with minority communities.  Police organizations say the increased protections are needed because they are under siege on the streets.

May 26: The Washington Post: Ryan has a fight on his hands he doesn't want!
House Speaker Paul Ryan finds himself in the middle of yet another Republican civil war as the battle over LGBT rights has come to Congress.  On Wednesday moderate Republicans and Democrats joined together to adopt an amendment to the Energy and Water appropriations bill that would prohibit discrimination against homosexual and transgender federal contractors.   The Democrats then turned around to defeat the bill itself 305-112.  Republicans contend the maneuvers was done to create a campaign issue while ensuring the underlying measure did not pass.  The bill was an attempt by GOP leadership to go back to regular order where the 12 appropriation bills are passed instead of bundling everything together at the end of the year into a stop gap continuing resolution.   The defeat of this bill throws a monkey wrench into that process.
May 25: NewsMax: Hillary Hit by State Dept. IG over Emailgate
A State Department audit has faulted Hillary Clinton for poorly managing email and other computer information and slowly responding to new cyber-security risks.   An Inspector General's review came after revelations Clinton exclusively used a private email account and server while in office. "At a minimum, Secretary Clinton should have surrendered all emails dealing with Department business before leaving government service and, because she did not do so, she did not comply with the Department's policies that were implemented in accordance with the Federal Records Act."

May 25: Politico: Hillary expresses worries about exposure of personal emails at the State Department
Hillary Clinton expressed concern in November 2010 about the risk of her personal emails becoming accessible after one of her top aides said they needed to discuss putting her on the State Department's email system.  The revelation of the exchange between Clinton and Huma Abedin was included in a report from the State Department's inspector general that was released to lawmakers on Wednesday.
May 24: CNN:  House Republicans lay out the case for impeaching the IRS Commissioner
Republican lawmakers in the House used a Judiciary Committee hearing Tuesday to push for impeachment of Internal Revenue Service Commissioner John Koskinen for what they see as his breaching "every single duty he had."  Utah Rep. Jason Chaffetz and Florida Rep. Ron DeSantis, who are both GOP members of the committee, said there are grounds to remove Koskinen based on what they called his dishonesty and betrayal of the public trust. The hearing is the result an investigation into whether the IRS improperly targeted tea party and other conservative groups.  "Commissioner Koskinen had several duties. He breached every single duty he had," said Ohio Republican Rep. Jim Jordan said. GOP critics said Koskinen allowed back-up tapes containing potentially 24,000 emails to be destroyed while failing to inform Congress of the destruction of the tapes in a timely manner.  
May 22: NewsMax: Surprise: Washington State GOP Supports Cruz!
Despite his overwhelming position as the presumptive Republican presidential nominee, Trump is still facing some pockets of resistance.  On Saturday, the Washington State GOP's convention awarded 40 out of 41 elected delegate slots to Texas Senator Ted Cruz who formally suspended his campaign several weeks ago.  Regardless of the convention vote the delegates are bound by party rules to cast national convention ballots based upon Tuesday's primary results.  
May 21: The Hill: Dems Promise to Target House Republicans for LGBT Vote
Democrats are vowing to target House Republicans in tough reelection races who allegedly switched their votes to ensure a measure to prevent discrimination against the LGBT community wouldn't pass.  Democrats see the vote-switching as a prime way to counter those Republicans' claims of independence from their leadership and paint them as hiding their actions from the public
May 21: UK Independent: Iranian Women Cut Hair and Dress like Men:
Women in Iran are cutting their hair short and dressing as men in a bid to bypass state 'morality' police who rigorously enforce penalties for not wearing a hijab. A number of women have shared photos of themselves in public with their hair uncovered on Instagram and other social media. The women have cut their hair short in some images and in others are dressed in clothes more typically associated with men.
May 21: The New York Times: Hillary's the Nominee, Really?
She should have been able to finally savor shattering that "highest, hardest glass ceiling" — the one she gloried in putting 18 million cracks in last time around — when she attends her convention in Philadelphia in July.  Instead, she is reduced to stomping her feet on CNN, asserting her dominance in a contest that has left her looking anything but dominant. Once more attempting to shake off the old socialist dude hammering her with a sickle, Clinton insisted to Chris Cuomo on Thursday: "I will be the nominee for my party, Chris. That is already done, in effect. There is no way that I won't be."
May 19: Fox News: Search for EgyptAir flight continues; possible link to terrorism
An intense search continued Thursday in the Mediterranean Sea off Greece for wreckage of an EgyptAir flight that went down earlier in the day with 66 people on board, as multiple U.S. officials told Fox News that no explosion was detected by infrared satellites in the vicinity of the crash area. There were conflicting reports throughout the day as to if any debris from the plane was spotted by search crews. Officials from EgyptAir initially said debris from the plane was found off the Greek island of Karpathos.  Later in the day, Ahmed Adel, Vice President of EgyptAir, told CNN the debris found Thursday was not from Flight 804.

May 19: Associated Press: Poll shows Two-Thirds of Americans would struggle to pay for a $1,000 Emergency
Two-thirds of Americans would have difficulty coming up with the money to cover a $1,000 emergency, according to an exclusive poll released Thursday, a signal that despite years after the Great Recession, Americans' finances remain precarious as ever. These difficulties span all incomes, according to the poll conducted by The Associated Press-NORC Center for Public Affairs Research.
May 19: The Washington Examiner: Judge orders ethics classes for "deceptive" DOJ attorneys:
A federal judge has ordered annual ethics classes for Justice Department attorneys as a punishment for being "intentionally deceptive" during litigation over President Obama's executive immigration orders. "Such conduct is certainly not worthy of any department whose name includes the word 'Justice,'" U.S. District Judge Andrew Hanen wrote in a withering order released on Thursday.
May 19: CNBC: China: We are ready if U.S. stirs up any conflict in the South China Sea
China's attempts to claim a nearly 1.4-million-square-mile swathe of open ocean are without precedent and probably without legal merit, but Beijing continues to assert its right to the economically critical zone — and increasingly puts its claims in military terms. Speaking to a small group of reporters in Beijing on Thursday, a high-ranking Chinese official made his warning clear: The United States should not provoke China in the South China Sea without expecting retaliation.

May 19: The Daily Beast: China ready to send Nuclear Ballistic Missile Subs to Sea
China's about to join an exclusive club. After decades of development, 2016 could be the year the Chinese navy finally sends its ballistic-missile submarines —"SSBNs"— to sea for the first time for operational patrols with live, nuclear-tipped rockets. If indeed the Jin-class subs head to sea this year, China will achieve a level of nuclear strike capability that, at present, just two countries—the United States and Russia—can match or exceed. "China will probably conduct its first SSBN nuclear deterrence patrol sometime in 2016," the Pentagon warned in the latest edition of its annual report on the Chinese military.

May 19: Yahoo.com: NATO finalizing military buildup to counter Russian Aggression
NATO foreign ministers were on Thursday finalizing the alliance's biggest military build-up since the end of the Cold War to counter what they see as a more aggressive and unpredictable Russia. NATO chief Jens Stoltenberg said the two-day meeting would address "all the important issues" to prepare for a "landmark" summit in Poland in July. There, NATO leaders will formally endorse the revamp which puts more troops into eastern European member states as part of a "deter and dialogue" strategy, meant to reassure allies they will not be left in the lurch in any repeat of the Ukraine crisis.
May 15: The Hill: 67% of jobs are created by small business
Small businesses drive our economy. Earlier this month, the country celebrated National Small Business Week, recognizing the 28 million small companies that create opportunities for millions of Americans through employment and innovation.  Their economic contributions are well known – small businesses create two out of every three new jobs annually and generate income for more than 50 percent of Americans who either own or work for them. Between 2009 and 2015, 67 percent of all job growth came from small businesses.  This underscores why policymakers need to do all they can to support these entrepreneurs and the jobs they create.
May 14: CNN: What is the North Carolina Bathroom Case About?
The legal controversy surrounding the NC bathroom bill is not about bigotry, it raises constitutional separation of powers issues, and may be a legal battle the Justice Department cannot win.  There is nothing in the Civil Right Act that spells out gender identification as a protected class but the Obama DOJ has consistently "interpreted" the protected class of "sex" as such.  But Congress made it clear that having separate but equal bathrooms for men and women is legal and not a violation of a person's civil rights.  North Carolina's HB2 proponents claim that since Congress was silent on the issue and did not specify "gender identification" as a protected class, HB2 falls within the jurisdiction of the states.   DOJ is acting upon its own interpretation to enforce the law and not on the law itself and that causes constitutional separation of powers issues.  It is clear that the Congress and only the Congress has the power to write laws and the Executive Branch and the Judiciary are not suppose to create law out of thin air.

May 13: NewsOne: Obama's Education Dept. Orders Schools to allow boys in girls bathrooms
Public schools must permit transgender students to use bathrooms and locker rooms consistent with their chosen gender identity, according to an Obama administration directive issued amid a court fight between the federal government and North Carolina.  In issuing the guidance, the Obama administration is wading anew into a socially divisive debate it has bluntly cast in terms of civil rights. The Justice Department on Monday sued North Carolina over a bathroom access law that it said violates the rights of transgender people, a measure that Lynch likened to policies of racial segregation and efforts to deny gay couples the right to marry.
May 7: Fox News:  Army has fewest soldiers since after World War II
The number of U.S. Army soldiers on active duty has been reduced to its lowest since 1940, according to a published report.  The Army Times reported this weekend that the Army's end strength for March was 479,172. That's 154 fewer soldiers than the service's previous post-World War II low, which was reached during the Army's post-Cold War drawdown in 1999.  The current number is still well above the 269,023 soldiers on duty in 1940, the year before America entered World War II. However, the report says the active force has been reduced by more than 16,500 troops over the past year — the equivalent of about three brigades.

May 7: ABC News:   Senior Hillary Staffer: State Department is Appearing to missing some emails
The State Department said today it can't find any of Bryan Pagliano's emails from the time he served as Secretary of State Hillary Clinton's senior information technology staffer during her tenure there.   Pagliano would have been required to turn over any official communications from his work account before he left the government. State Department officials say he had an official email account, but that they can't find any of those records and continue to search for them.

May 7: The Galveston County Daily News: Police: Driver shot would-be robber dead at McDonalds
A 37-year-old man was killed Saturday afternoon after he apparently tried to rob a father and his toddler son, who were in the drive-through of McDonald's at the intersection of FM 518 and state Highway 3 in League City, police said.  Witnesses told investigators a man walked up to a Ford F-150 pickup truck and pointed a handgun at the driver about 2:10 p.m., police said.  The driver, who is a concealed handgun license holder, pulled out his handgun and shot the man multiple times, striking him in the chest, police said. The 37-year-old man, who's name had not been released, was taken to Clear Lake Regional Medical Center, where he died, police said.  Neither the driver nor his 4-year-old son were injured during the shooting, police said. The mother picked up the boy, and the father was taken to the League City Police Department for questioning, police said. Detectives were still investigating the scene Saturday afternoon.
May 5: Judicial Watch: JW Lawsuit Uncovers More Clinton Email Withheld from the State Department
Judicial Watch today released 241 pages of new State Department emails that appear to contradict statements by former Secretary of State Hillary Clinton that, "as far as she knew," all of her government emails were turned over to the State Department and that she did not use her clintonemail.com system until March 18, 2009.  Clinton emails dating from February 2009 also call into question the validity of her statements.  Many of the documents go back as far as January of that year and were not turned over to the Department of State.

May 5: CNN: FBI Starts to interview Clinton Aides on Emailgate
Some of Hillary Clinton's closest aides, including her longtime adviser Huma Abedin, have provided interviews to federal investigators, as the FBI probe into the security of her private email server nears completion, U.S. officials briefed on the investigation tell CNN. The investigation is still ongoing.  In recent weeks, multiple aides have been interviewed -- some more than once, the officials said. A date for an FBI interview of Clinton has not been set, these officials said, but is expected in the coming weeks. Abedin has cooperated with the probe, the officials said.  The probe remains focused on the security of the server and the handling of classified information and hasn't expanded to other matters, the officials said.
May 5: The Daily Caller: Businesses Flee New York City as Mayor Boycotts Chick-Fil-A
Twenty-one companies in New York City have announced they are laying off workers and many are closing due to "economic" reasons as Mayor Bill de Blasio's focus has been on targeting a company because of its views on marriage.  As de Blasio encouraged a boycott of Chick-fil-a because he said the company has "anti-LGBT" views, many New Yorkers are facing pink slips in the months to come.  A review of Worker Adjustment and Retraining Notifications filed with the state Department of Labor show 21 companies in the past four weeks alone have announced layoffs. Some are even closing shop altogether. The notices show a majority of these companies cite "economic" as the reason behind their decision.  Insurance giant AIG, in an amended notice filing, announced 108 workers at its Water Street location will be laid off, and an additional 132 at its other four locations in the city will also be given pink slips. The reason cited for the dislocation is "economic."

May 4: The Washington Free Beacon: April marks 12th straight month of record gun sales:
This April saw the most gun-related background checks of any April on record, making it the 12th month in a row to achieve a high water mark for gun sales.  According to the FBI records they ran 2,145,865 checks through the National Instant Background Check System last month. That represents more than a 400,000 increase over the previous record set in April 2014. The trend of record-setting months began last May. In that period the background check system has seen records set for the most checks in a day, a month, and a year. Thus far 2016 is on pace to pass 2015 as the best year on record for gun-related background checks.
May 4: Fox News: Romanian Hacker: I breached the Clinton Server; It was Easy!
The infamous Romanian hacker known as "Guccifer" claimed he easily – and repeatedly – breached former Secretary of State Hillary Clinton's personal email server in early 2013.  "For me, it was easy ... easy for me, for everybody," Marcel Lehel Lazar, who goes by the moniker "Guccifer." Guccifer's potential role in the Clinton email investigation was first reported last month.  The hacker subsequently claimed he was able to access the server – and provided extensive details about how he did it and what he found – over the course of a half-hour jailhouse interview and a series of recorded phone calls.

May 4: The Daily Caller: Federal Judge: Hillary Deposition May Be Necessary
A federal judge on Wednesday granted limited discovery to the watchdog group Judicial Watch in one of its lawsuits against the State Department and says that a deposition of former Secretary of State Hillary Clinton "may be necessary."   U.S. District Court Judge Emmet Sullivan formally approved conditions that the State Department and Judicial Watch agreed to last month.  The conservative group is suing the State Department for records related to a special job held by Clinton's deputy chief of staff, Huma Abedin, while she worked at the State Department.  In his ruling, Sullivan noted that "discovery is an extraordinary procedure" in a Freedom of Information Act lawsuit. But he said that "discovery should be permitted…when a plaintiff raises a sufficient question as to the agency's good faith in processing documents in response to a FOIA request."
May 4: The Daily Caller:  DOJ: North Carolina Transgender Bathroom Law Violates Civil Rights Act?
The Department of Justice has taken sides in the North Carolina transgender bathroom debate, and it will have major legal consequences.  Principal Deputy Assistant Attorney General Vanita Gupta said in letter to North Carolina officials that House Bill 2 violates the Civil Rights Act and gave them until Monday to remedy the violation.  HB2 requires transgender people use the restroom that corresponds with the sex on their birth certificate and bans local governments from making LGBT ordinances. The law has been the source of national debate and multiple boycotts multiple boycotts.  If North Carolina refuses to comply it could lose millions of dollars.

May 4: The Hill: Illegal immigrant numbers skyrocket at Mexican border: 
Child migration is surging again.  The number of families and unaccompanied children apprehended on the southern border has skyrocketed this year, according to new figures from the Obama administration.   The numbers, compiled by the U.S. Customs and Border Protection (CBP), reveal that child migration is on par with 2014 levels, when a wave of kids –– thousands of them unaccompanied –– arrived at the southern border.
May 4: Yahoo.com: Russia warns of retaliation as NATO plans more deployments in Eastern Europe
Russia will reinforce its western and southern flanks with three new divisions by the year-end, officials said on Wednesday, threatening retaliation to NATO's plans to boost its military presence in eastern members Poland and the Baltic States.   While Moscow accuses the Western alliance of threatening its Russia's security, NATO says intensified military drills and its plans for increased deployments on its eastern flank are purely defensive after Russia annexed Ukraine's Crimea in 2014 and backed separatist rebels in Ukraine.  U.S. Defense Secretary Ashton Carter said on Monday NATO was weighing up rotating four battalions of troops through eastern member states amid rising tension in the Baltic. 
April 29: NewsMax: Obama Announces More Gun Control Plans
President Barack Obama announced new steps Friday to help curb gun violence, including by identifying the requirements that "smart guns" would have to meet for law enforcement agencies to buy and use them as well as sharing mental health records with the federal background check system.
April 24: The Hill: Clinton accentuates her gun control message
Hillary Clinton is accentuating her support for gun control in the run-up to Tuesday's Democratic primary in Connecticut, the site of one of the worst school shootings in American history.  The former Secretary of State met last week in Hartford with the families of the victims of the Sandy Hook Elementary School shooting and has launched ads in the state featuring victims of gun violence.  "I am here to tell you I will use every single minute of every day, if I'm fortunate to be your president, looking for ways to save lives so we can change the gun culture," Clinton said to victims of the Newtown massacre in Hartford.

April 22: The Daily Signal:  President Violates the Constitution Again by not sending the
Climate Change Agreement to the Senate for ratification:
Regardless of how you feel about "Global Warming," "Global Cooling," or "Climate Change" there is an underlying concern about the lawlessness of a President who commits the U.S. to agreements that will "hold every country accountable" if they fail to meet the agreement's carbon emissions standards.  The White House has acknowledged that the agreement contains "legally binding" provisions designed to create a "long-term framework" that will force the United States and signatory countries to reduce carbon emissions for decades to come.  Despite these facts, President Obama has already announced he will not submit the Paris Climate Agreement to the Senate for advice and consent. Instead, the White House claims this signature environmental achievement of the president's tenure is just an "international agreement" not meriting Senate attention.

April 21: The Daily Signal: Abbott: The best we can hope for on the president's unconstitutional
immigration plan is a tie vote in the Supreme Court
The governor of the state leading the legal fight against President Barack Obama's executive actions protecting illegal immigrants from deportation predicted today that "the best we can hope for" is a deadlocked decision by the Supreme Court.   That's the difference the vacancy on the court left by the death of Justice Antonin Scalia makes, Texas Gov. Greg Abbott said during a briefing for reporters.
April 20: Fox News: North Carolina High School Opens Indoor Shooting Range
Members of the Army Junior Reserve Officer Training Corps program at a North Carolina high school reportedly will be able to practice shooting at the school's indoor range.  WRAL reported the Smithfield-Selma High School JROTC opened its 1,200 square-foot, six-lane, indoor shooting range last week. The program paid for constructions with the help of donations from the North Carolina Wildlife Resources Commission and the National Shooting Sports Foundation.  The cadets will practice shooting with Daisy pump air rifles, but must undergo extensive training before they can participate in the activities at the range. 

April 20: The Daily Caller: Proof Abortionist Have Broken Federal Law in selling Baby Parts
Former U.S. prosecutor Brian Lennon told Congress Wednesday "there is proof without a reasonable doubt" abortion clinics and a procurement company illegally profited from the sale of aborted babies.  "I believe a competent and ethical prosecutor could determine probable cause that both the abortion clinic and the procurement business violated the statute, aided and abetted one another in violating the statute and likely conspired together to violate the statute," Lennon testified before the House Select Investigative Panel on Infant Lives. "In fact for five or six elements in the subsequent defense, in my opinion, there is proof without a reasonable doubt."

April 20: The Hill: Obama warns against blocking Administration water rule
The Obama administration is warning Senate Republicans that their attempts to block a contentious water pollution rule through appropriations legislation puts the whole bill at risk. A senior administration official said Wednesday that if the GOP attaches an amendment to the spending bill for energy and water programs to defund the Clean Water Rule, Obama would veto the legislation.  The measure passed the appropriations committee nearly unanimously last week and enjoys bipartisan support.  But Senator Hoeven (R-ND) has told his colleagues he would sponsor an amendment to the bill that repeals the EPA's Clean Water Rule.  Both the House and the Senate have voted in the past to overturn the rule.


April 20: The Independent Journal: Trump Wins NY but Must Have Been Heartbroken over these results:
GOP delegate frontrunner Donald Trump had one of his biggest nights of the Republican primary on Tuesday, winning 60.5% of the vote in New York state and at least 89 of the 95 delegates up for grabs.  Incidentally, the one place where the billionaire businessman did not win might carry a rather personal sting -- not winning in his own county or the Congressional District he lives in.
April 20: The Daily Caller: Proof Abortionist Have Broken Federal Law in selling Baby Parts
Former U.S. prosecutor Brian Lennon told Congress Wednesday "there is proof without a reasonable doubt" abortion clinics and a procurement company illegally profited from the sale of aborted babies.  "I believe a competent and ethical prosecutor could determine probable cause that both the abortion clinic and the procurement business violated the statute, aided and abetted one another in violating the statute and likely conspired together to violate the statute," Lennon testified before the House Select Investigative Panel on Infant Lives. "In fact for five or six elements in the subsequent defense, in my opinion, there is proof without a reasonable doubt."

April 20: The Hill: Obama warns against blocking Administration water rule
The Obama administration is warning Senate Republicans that their attempts to block a contentious water pollution rule through appropriations legislation puts the whole bill at risk. A senior administration official said Wednesday that if the GOP attaches an amendment to the spending bill for energy and water programs to defund the Clean Water Rule, Obama would veto the legislation.  The measure passed the appropriations committee nearly unanimously last week and enjoys bipartisan support.  But Senator Hoeven (R-ND) has told his colleagues he would sponsor an amendment to the bill that repeals the EPA's Clean Water Rule.  Both the House and the Senate have voted in the past to overturn the rule.
April 19: CNBC.com: Saudi Arabia Takes ont $10 Billion Loan as Oil Sales Slump:
Saudi Arabia is raising $10 billion from a consortium of global banks as the kingdom embarks on its first international debt issuance in 25 years to counter dwindling oil revenues and reserves.  The landmark five-year loan, a signal of Riyadh's newfound dependence on foreign capital, opens the way for Saudi to launch its first international bond issue. It comes as the sustained slump in crude encourages other Gulf governments, such as Abu Dhabi, Qatar and Oman, to tap international bond markets.   

April 17: The Daily Caller: Wisconsin to Appeal Right to Work Ruling:
The Wisconsin Department of Justice plans to request Monday that a recent court decision to block a statewide right-to-work law be put on hold.  Dane County Circuit Court Judge  Foust ruled April 8 that right-to-work is unconstitutional. Wisconsin Attorney General Schimel disagreed with the decision and plans to appeal it after requesting it be put on hold. The law has been passed in 25 other states and upheld over the decades as a state's right under the 1947 Taft-Hartley Act.  "We wholeheartedly disagree with (the) decision and final order," Schimel said.  "We will seek a stay and immediately appeal the decision. I am confident the law ultimately will be upheld and Wisconsin will remain a Right-to-Work state."

April 17: The Daily Caller: Wisconsin to Appeal Right to Work Ruling:
The Wisconsin Department of Justice plans to request Monday that a recent court decision to block a statewide right-to-work law be put on hold.  Dane County Circuit Court Judge  Foust ruled April 8 that right-to-work is unconstitutional. Wisconsin Attorney General Schimel disagreed with the decision and plans to appeal it after requesting it be put on hold. The law has been passed in 25 other states and upheld over the decades as a state's right under the 1947 Taft-Hartley Act.  "We wholeheartedly disagree with (the) decision and final order," Schimel said.  "We will seek a stay and immediately appeal the decision. I am confident the law ultimately will be upheld and Wisconsin will remain a Right-to-Work state."
April 17: The Hill: RNC: No changes likely to delegate requirements:
Republican National Committee Chair Priebus said Sunday the GOP isn't likely to change a rule that requires candidates to have 1,237 delegates to clinch the GOP presidential nomination.  "Having a plurality of the delegates means the field has the majority. You have to have the majority, it's the United States of America," he said.  "The majority rules, and that is an American concept I can't imagine us turning our backs on."

April 17: Fox News: Trump's Campaign Manager dismisses criticism that the Trump camp failed to understand delegate rules issued before their campaign began
Donald Trump campaign manager Corey Lewandowski dismissed criticism, Sunday, about his team failing to understand GOP delegate rules and declared his candidate the party's "presumptive nominee."  He said the Trump campaign indeed comprehends the rules.

April 16: The Hill: Obama Immigration Actions Face Critical Day in the High Court:
Monday marks a critical day for President Obama's executive actions on immigration, as his legal team makes arguments to the Supreme Court to allow them to go forward.   In oral arguments, the Obama administration will ask the justices to lift a lower court injunction that blocked the implementation of the programs, which would allow millions of undocumented immigrants to live and work in the U.S. without fear of deportation. A group of 26 states, led by Texas, will argue the injunction should be kept in place because Obama overstepped his authority and the programs would pose high costs on their governments.  A tie vote in the Supreme Court would leave the lower court injunction in place.
April 16: USA Today:  Low oil prices haven't seemed to help the U.S. Economy:
Many analysts had anticipated that a dramatic drop in oil prices such as we've seen since the summer of 2014 could provide a big stimulus to the economy of a net oil importer like the United States. That doesn't seem to be what we've observed in the data.  There is no question that lower oil prices have been a big windfall for consumers. Americans today are spending $180 billion less each year on energy goods and services than we were in July of 2014, which corresponds to about 1 percent of GDP. A year and a half ago, energy expenses constituted 5.4 percent of total consumer spending. Today that share is down to 3.7 percent.  But we're not seeing much evidence that consumers are spending those gains on other goods or services.

April 15: Think Progress: Cruz sets goal of GDP of 5%
Jeb Bush was lambasted for promising that his presidency would have created 4 percent GDP growth. Republican candidate Ted Cruz is now going even further: he's promising 5 percent growth or more.  On Friday, he told CNBC's Squawk Box, "My object is a minimum of 5 percent GDP growth." And he would get there, he said, through his tax plan, which does away with most of the tax code to institute a 10 percent across the board rate on all income, and 16 percent on businesses. "The numbers we're estimating are, if anything, underselling the GDP impact" of his plan, Cruz said.

April 15: KESQ.Com (CBS News): Third Cross Border Tunnel Discovered in the Calexico Region:
A Border Patrol agent found a cross-border tunnel in Calexico while working along the International Border with Mexico on Thursday morning. Authorities with El Centro Sector Border Patrol said it's the third such tunnel discovered in Calexico in the past year, with the most recent being found three weeks prior.  The agent noticed a depression in the soil along the banks of the All-American Canal, and when he approached on foot, the soil began to give way, exposing a hole that was 18 inches in diameter.  The agent then noticed lumber and electrical wiring inside.

April 15: Alaska Dispatch News: NRA and Gun Safety Group Join the fight for guns on UA Campuses:
A bill in the state legislature that would allow people to carry concealed weapons on University of Alaska (UA) campuses has drawn attention from national organizations embroiled in broader debates over gun laws.  The bill, would eliminate the university's authority to designate concealed gun-free zones on campuses. The legislation passed the Senate on April 7 and needs to clear one more committee before heading to the floor of the House of Representatives. 

April 15: NRA-Institute for Legislative Action: Mississippi Governor Signs Bill allowing for permit-less Carry:
Governor Phil Bryant (R) signed a bill allowing the carrying of handguns without a permit. The bill expands current permit-less carry options to include belt and shoulder holsters and allows church authorities to develop security programs that designate enhanced carry permit holders or those with military or law enforcement backgrounds to protect places of worship and receive the benefits of existing protections under the state's "Castle Doctrine" law. In addition, the law prohibits state or local enforcement of federal executive orders or agency regulations not approved by Congress which conflict with the Constitution of the United States or the Mississippi Constitution.

April 11: The Galveston County Daily News: Economics 101: The Minimum Wage:
In order to survive, San Francisco is seeing many local businesses moving toward automation in order to reduce increased cost from paying workers more.  Self checkout stations at grocery stores and kiosks in restaurants for ordering food are becoming more frequent. With less services being provided by actual workers, less employees are needed. This keeps costs down, but also reduces employment opportunities. So with governments forcing even small businesses to pay artificially higher wages they'll discover the unintended consequences that economists agree will be inevitable.
Here is a video that gives a first hand account
of what is happening to just one small business
owner in San Diego. She has reduced the number
of her employees from six to one. The next step
may be going out of business.




April 10: Real Clear Politics:  Obama: Clinton Didn't "Intentionally" put America in Jeopardy!
President Obama when quizzed about the investigation by the FBI Justice Department into former Secretary of State Hillary Clinton's private server and non-government e-mail address said in an interview with Fox News' Chris Wallace that Clinton did not jeopardize America's secrets. Obama also guaranteed politics will not influence the outcome of the investigation. Obama contended she did not jeopardize America's national security, however was "careless" in terms of managing emails that she has owned. Obama said the scandal needs to be put in "perspective" as Clinton "served her country" and did an outstanding job.
April 10: Associated Press:  Iran Says Missile Program is non-negotiable
Iran's foreign minister said Sunday the country's missile program is not up for negotiation with the United States.  The missile program and "defense capabilities of the Islamic Republic of Iran are not negotiable," said Mohammad Javad Zarif after meeting with his Estonian counterpart, Marina Kaljurand. He added that if Washington was serious about defensive issues in the Middle East, it should stop supplying arms to Saudi Arabia and Israel.  A Saudi-led coalition has been conducting airstrikes and battling the Iran-backed Shiite rebels in Yemen since March 2015. Iran also supports anti-Israeli militant groups.
April 9: The Washington Times:  B52s Deployed to the Middle East; First in 25 Years

The U.S. Air Force has deployed B-52 long-range bombers to the Middle East, for the first time since the Gulf War ended, to conduct strikes against the Islamic State in Iraq and Syria, officials said Saturday. An unknown number of B-52s will be based at Al Udeid Air Base in Qatar, the U.S. Air Force Central Command said in a statement. "The B-52s will provide the coalition continued precision and deliver desired airpower effects," Lt. Gen. Charles Q. Brown Jr., commander, U.S. Air Forces Central Command and Combined Forces Air Component said.
April 9: Politico: Trump Getting Trounced In Indiana and the votes haven't been counted yet!
Indiana hasn't cast its ballots for president yet, but Donald Trump is already losing.  Republican Party in the state will select 27 delegates to the national convention on Saturday, and Trump is assured to be nearly shut out of support, according to interviews with a dozen party leaders and officials involved in the delegate selection process. Anti-Trump sentiment runs hot among GOP in Indiana, and it's driving a virulent rejection of the mogul among likely delegates.

April 9: The Hill:  Sanders Extends Winning Streak with Votes in Wyoming:
Democratic presidential candidate Bernie Sanders has won the Wyoming caucuses, giving him eight wins in the last nine contests.  Sanders won 56% of the vote but he and Hillary will split the state's 14 delegates down the middle.  Even so, this give Sanders another jolt of momentum heading into the critical New York primary on April 19th.
April 8: NewsMax.Com: Cruz Adds Colorado Delegates in his march to the goal
Sen. Ted Cruz continued his Colorado winning streak Friday, locking up the support of 21 total delegates to the Republican National Convention, representing a majority of the delegates Colorado will send to Cleveland in July. Slates loyal to Cruz won every assembly in Colorado's seven congressional districts, which began April 2 and culminated Friday with 12 delegates selected. The Texas senator is well-positioned to pad his total Saturday, when 13 more delegates will be chosen at Colorado Republicans' state convention.  Of Cruz's delegates, only 17 were formally pledged to him, and in theory the other four could change their vote in Cleveland. But they were all included on the senator's slates and are largely state party officials who said they were barred from signing a formal pledge for Cruz but have promised to back him in balloting at the convention.
April 8: Breitbart News: Obama backs down over Fast and Furious Documents, Drops Executive Privilege Claims
The President, after years of fighting to hide Operation Fast and Furious documents, finally relented and officially dropped his claim of executive privilege over them.  "Four years after asserting executive privilege to block Congress from obtaining documents relating to a controversial federal gun trafficking investigation, President Barack Obama relented Friday, turning over to lawmakers thousands of pages of records that led to unusual House votes holding Attorney General Eric Holder in contempt in 2012," Politico reported on Friday. 
April 5: The Daily Caller: Obama: Landlords You Can't Deny Housing to Criminals
The Obama administration released a warning Monday telling the nation's landlords that it may be discriminatory for them to refuse to rent to those with criminal records.  The Fair Housing Act doesn't include criminals as a protected class, but HUD says refusing to rent based on a criminal record is a form of racial discrimination, due to racial imbalances in the U.S. justice system.
April 5: Time:  Obamacare Just Made Filing Your Taxes Worse:
Some 150 million American businesses and individuals are expected to file taxes by this month, covering thousands of arcane provisions that determine how much you and your family will pay Uncle Sam and state governments this year.  But this filing season is the second in which Americans may have yet another—and bigger— tax bill to worry about: the one forced on us by the Affordable Care Act. It serves as a stark reminder of all the ways this law continues to harm American families and businesses, six years after it was signed.

April 5: The Hill: Reid has plan to force vote in Obama Court Nominee
Senate Democrats say they may try to force a vote on President Obama's nominee to the Supreme Court with an unusual procedural tactic – A discharge petition. If successful they could bypass efforts to bottle up the nomination.   Senate Judiciary Committee Chairman Chuck Grassley (R-IA) said last week that Republicans can't stop Reid from at least attempting the maneuver. But Republicans, by and large, have brushed off the pressure tactics. They argue that Reid took a different view in 2005, when Democrats were blocking then-President George W. Bush's judicial nominees.
April 5: KRGV ABC News: Border Patrol Detains 102 People
More than 100 people are currently in custody. Border Patrol agents said they are suspected of crossing the border illegally near Fronton, Texas. That's just west of Roma.  Agents were called out to the scene on Tuesday morning. They said more than 80 people were seen crossing the Rio Grande in rafts. Then, another large group made their way over.  In total, 102 people were caught. Border Patrol officials said 73 men, 12 women and 17 juveniles are in their custody.
April 5: Bloomberg: Trade Deficit Rises to a Six Month High
America's trade deficit widened in February to a six-month high as an increase in imports exceeded a more modest pickup in shipments overseas.  The gap increased 2.6 percent to $47.1 billion in January, the Commerce Department reports.  The gain in exports was just the first in five months and highlights the squeeze on American manufacturers from a stronger dollar that's made U.S.-made goods less attractive in a weaker global marketplace. A third straight increase in the deficit indicates trade will weigh on first-quarter growth.
April 5: The Hill: Treasury Tax Crackdown Creates Waves
The Treasury Department's crackdown on tax inversions reverberated through the political and corporate worlds on Tuesday. Both Democratic White House hopefuls endorsed the effort from President Obama's administration.  Obama himself showed up at the White House briefing room to tout the new proposals, which are meant to prevent a company from lowering its tax bill by moving its headquarters overseas after merging with a smaller company. Such corporations usually change little beyond their official addresses.
April 5: Politico: Trump Campaign in Disaray?
Donald Trump's campaign is increasingly falling into disarray as the Manhattan billionaire braces for a loss in Wisconsin that could set him on course for an uncertain convention floor fight for the Republican presidential nomination.  Since March, the campaign has been laying off field staff en masse around the country and has dismantled much of what existed of its organizations in general-election battlegrounds, including Florida and Ohio.  Last month, the campaign laid off the leader of its data team, who did not train a successor.

April 2: Associated Press: Clinton's Frustration Drags On
Hillary Clinton snapped at a Greenpeace protester. She linked Bernie Sanders and tea party Republicans. And she bristled with anger when nearly two dozen Sanders supporters marched out of an event near her home outside New York City, shouting "if she wins, we lose." After a year of campaigning, months of debates and 35 primary elections, Sanders is finally getting under Clinton's skin in the Democratic presidential race. After largely ignoring Sanders and focusing on Trump, Clinton is showing flashes of frustration with the Vermont senator.  The Clintons are annoyed that Sanders' approach seems to be rallying — and keeping — young voters by his side.


April 2: The Daily Caller: Whistleblower Alleges Vast Abuse within the IRS Union
Unionized government tax collectors have been subjected to consistent abuse and corruption from their labor representatives, according to an inside source.  Attorney Jane Kim has worked for the IRS in New York for roughly 12 years. She alleges that in her time working for the tax collection agency, she has seen rampant abuse and corruption from the National Treasury Employees Union (NTEU). She tried to expose the abuse, only to be ignored by officials at every level of the union.
April 2: The Hill: Sec Def Gates: Obama Double Crossed me
Former Defense Secretary Robert Gates says he felt President Obama "double-crossed" him during his tenure over budget cuts to the Pentagon. In an interview Friday that explored the president's approach to the military, Gates said Obama had promised him that there wouldn't be any "significant changes" in the defense budget for a while.  When asked whether Obama kept to his word, Gates replied, "Well I think that began to fray. 'Fray' may be too gentle a word." 
April 1: The Daily Caller: Long Time Clinton Aide "mortified" by what may
be in her emails to the Former Secretary of State:
Huma Abedin said in an interview this week that she has yet to read the emails she exchanged with her longtime boss, Hillary Clinton, but that she is "mortified" by what may be in them.  "Terrifying," is how Abedin described the existence of the records in the public domain during an interview on the "Call Your Girlfriend" podcast.  "I confess I have not read anything that has become public," said Abedin, who currently serves as vice chair of Clinton's presidential campaign.
April 1: FEE.Org: California $15 Minimum Wage is a Terrible Experiment
The Washington Post reported on the deal to raise California's minimum wage in stages to a whopping $15 an hour by 2022.  In doing so they wisely titled the article, "The risks of California's minimum-wage increase."  Some economists believe that watching what happens in California may be a worthwhile experiment while others point out the guinea pigs that are being experimented upon are human beings!
April 1: MRCTV: White House Accused of Editing Our "Islamic Terrorism"  from French President's Speech
The White House website has apparently censored a video of French Pres. Francois Hollande saying that "Islamist terrorism" is at the "roots of terrorism."  The White House allegedly pulled video of a press event on terrorism with the President and when it reappeared on the WhiteHouse.gov website the audio of Hollande's translator goes silent, beginning with the words "Islamist terrorism," then begins again at the end of his sentence. Even the audio of Hollande saying the words "Islamist terrorism" in French have, apparently, been edited from the video.

March 29: Newsmax: Trump Campaign Manager arrested for battery against a member of the press
Republican presidential candidate Donald Trump's campaign manager has been charged in Florida on Tuesday with simple battery, police records show.  The report from the Jupiter Police Department said Corey Lewandowski, 42, was charged for intentionally grabbing and bruising the arm of Michelle Fields, a reporter at the time for the conservative news outlet Breitbart, against her will at a Trump campaign event on March 8.  "He was arrested this morning and released with a notice to appear," Adam Brown, a spokesman for police in the town in Jupiter said
March 28: The Daily Signal: California's Future with a $15 Minimum Wage Hike:
California lawmakers and labor leaders are cheering a new deal that, if passed, raises the state's minimum wage to $15 an hour, making the Golden State the first in the country to do so.  But labor experts are already warning that such a wage hike could lead to higher prices for consumers, more automation, and a drop in employment.

March 27: ABC News: Bernie Sweeps three states in a rout of Clinton:
Bernie Sanders did not just win all three states that voted this weekend -- Washington, Alaska and Hawaii -- he won them by overwhelming, impressive margins. The presidential hopeful won every county in Washington, and some of his biggest victory margins came from the state's most rural and traditionally conservative areas. The win will likely mean a fundraising boost for the small-donor driven campaign.
March 27: CNN Politics: Trump Threatens another Law Suit over Delegate Rules
Trump won the Louisiana primary by 3.6% but Cruz may end up getting more delegates as Rubio bows out of the race.  Cruz is also making gains with the five undeclared delegates. Trump is crying foul and is threatening to file a lawsuit.   Even these small number of delegates could be important for Cruz as he tries to overcome Trump's 280 delegate lead.
March 27: Fox News: After big promises, House GOP facing the reality of not passing a budget and facing backlash
Few people in Washington think House Republicans this year will complete a budget. That's a little astonishing.  Republicans have batted around dozens of ideas. They've conducted closed door meetings. Entertained options. And still, House Republicans aren't much closer to solving the budget riddle than they were when conversations began over the winter.

March 27: The L.A. Times: Clinton Emailgate probe enters a new phase
as FBI interview of Clinton Looms on the Horizon:
Federal prosecutors investigating the possible mishandling of classified materials on Hillary Clinton's private email server have begun the process of setting up formal interviews with some of her longtime and closest aides, according to two people familiar with the probe, an indication that the inquiry is moving into its final phases. Those interviews and the final review of the case, however, could still take many weeks, all but guaranteeing that the investigation will continue to dog Clinton's presidential campaign through most, if not all, of the remaining presidential primaries.
March 27: Yahoo News: Suicide Bomber Targets Christians in Pakistan, Kills mostly Women and Children
A suicide bomber killed at least 65 people, mostly women and children, at a park in Lahore on Sunday in an attack claimed by a Pakistani Taliban faction which said it had targeted Christians.  More than 300 other people were wounded, officials said.  The explosion occurred in the parking area of Gulshan-e-Iqbal Park close to children's swings. The park is a popular site for members of Lahore's Christian community, many of whom had gone there to celebrate the Easter weekend holiday.
March 25: The Hill: Ted Cruz Could Gain in Louisiana After Loss there to Trump
Presidential candidate Ted Cruz (R-TX) could end up with ten more delegates from Louisiana then rival Donald Trump despite Trump winning by less than four points. Both got 18 delegates from the March 5th primary but  Cruz is likely to pick up five delegates left behind when Marco Rubio ended his campaign and these can support whomever they want.  Meanwhile Cruz has picked up some important positions on the convention's rules committee.
March 25: The New York Times:  Belgium Fears Nuclear Plants may be vulnerable
As a dragnet aimed at Islamic State operatives spiraled across Brussels and into at least five European countries on Friday, the authorities were also focusing on a narrower but increasingly alarming threat: the vulnerability of Belgium's nuclear installations. The investigation into this week's deadly attacks in Brussels has prompted worries that the Islamic State is seeking to attack, infiltrate or sabotage nuclear installations or obtain nuclear or radioactive material.

March 21: Galveston Daily News: People Demanding Their Nation Back:
Angry rhetoric, especially without substance, has no place in campaigns and yet it's commonplace these days.  Speaking to the issues, being truthful, developing trust, and keeping promises are important to campaigns!  Our advice to candidates at the national and local level…?  Keep it civil, keep it on the issues, and always remember, it's never about you, it's always about those you seek to represent!
March 20: Fox News: Speaker Ryan Gets Task of Leading the Unpredictable GOP Convention in Cleveland
All GOP House Speaker Paul Ryan wanted to do was lead the chamber's Ways and Means Committee.   But the universe often stores very different plans for all of us, drafting us for roles we didn't pursue. The speaker's position entails a moonlighting gig as chairman of the 2016 Republican Convention. And that convocation, in Cleveland, could prove to be the most-rambunctious American political event in decades.  Ryan said repeatedly he didn't learn that the speaker leads the convention until "a week" after he assumed his current assignment.  So much for reading the fine print.

March 20: The Daily Caller: Obama's Court Nominee Shows anti-military Bent
Supreme Court nominee Merrick Garland is facing allegations he is hostile to the military, after The Boston Globe unearthed details of his involvement with an anti-military effort during his days at Harvard University.  In 1973, Garland was a member of Harvard's Committee on Housing and Undergraduate Life (CHUL), a student government body, which was preparing to hold a vote on whether to allow ROTC back on campus. [Harvard had banned ROTC in 1970 over opposition to the Vietnam War. ]  The vote never took place because the issue was taken off the table by the school's administration.  The Judge's personal feelings are unclear but it is clear he was prepared to go forward with the vote that would have continued the ban.
March 20: Fox News: More U.S. Marines headed for Iraq after attack on U.S. Forces
More U.S. military support troops are going to Iraq in the aftermath of an Islamic State rocket killing a Marine and seriously injuring others this weekend, the Pentagon said Sunday.  The attack occurred Saturday in the northern Iraq town of Makhmur, roughly 75 miles southeast of the ISIS-stronghold Mosul. 
March 19: USA Today: Port Arthur, Texas - Largest U.S. Refinery Now Belongs to Saudi Arabia
Royal Dutch Shell and Saudi Aramco appear to be getting a divorce, breaking up their joint venture in U.S.-based refining assets.  The two companies signed a nonbinding letter of intent, a plan that would divide up Motiva's refineries between them. The refineries have a combined capacity of 1.1 million barrels per day and are all located close to each other. The breakup will allow Saudi Aramco to take over the Port Arthur refinery. Shell will take over the other two refineries, both located in Louisiana.
March 18: The Observer: Hillary Has an NSA Problem
The FBI has been investigating Clinton for months—but an even more secretive Federal agency has its own important beef with her.  If the FBI recommends prosecution and the Department of Justice fails to do so, there will certainly be leaks and the true information will come out. But regardless it will not solve the issue the National Security Agency has with her. [Read More]
March 16: CNN Money: Foreign Govt: Dumping U.S. Debt at Record Rate
In a bid to raise cash, foreign central banks and government institutions sold $57.2 billion of U.S. Treasury debt and other notes in January, according to figures released on Tuesday. That is up from $48 billion in December and the highest monthly tally on record going back to 1978.   It's part of a broader trend that gathered steam last year when central banks sold a record $225 billion of U.S. debt.

March 16: Yahoo News:  Israel launches first ever app to send distress calls for help
Israel on Wednesday became the first country to launch a nationwide platform in which emergency operators can see live video, chat via text messages and determine pinpoint location outdoors and indoors. Israelis can now use their smartphones to make live video distress calls to emergency responders.  If successful this could set a new standard for countries around the world.  Heretofore these kinds of services have been a puzzle to most emergency calling systems, which are outdated and only take voice calls.
March 16: The Washington Times:  Supreme Court Nominee is "very liberal" in his views on Gun Control
President Obama tried to tap a moderate to fill the seat of the late Supreme Court Justice Antonin Scalia, but he ended up picking a fight with powerful Second Amendment groups that say Judge Merrick Garland has shown antipathy toward gun rights.  In one 2000 case, Judge Garland, who sits on the U.S. Circuit Court of Appeals for the District of Columbia, upheld a Clinton administration effort to store gun-buyers' records.  Later in the decade, he joined other judges in a failed bid to reconsider the landm*ark case that would eventually establish the Second Amendment's protection of a personal right to bear arms.
March 14: PBS.org: Trump's Violent Rhetoric
Republican presidential front-runner Donald Trump mused aloud about his feelings toward a heckler in Nevada: "He's walking out like big high-fives, smiling, laughing. I'd like to punch him in the face," he said to a roar of approval from the crowd.  Then last week, one of his supporters allegedly did just that. John McGraw was charged for sucker-punching a black protester in the face at a rally in Fayetteville, N.C. McGraw was later shown in a video saying that the best part of the rally was "knocking the hell out of that big mouth." He added that if he saw the protester again, "we might have to kill him."

March 13: The Wall Street Journal:  Trouble in Chicago – The Trump Rally
Donald Trump said Sunday that the unrest witnessed at recent campaign events is a result of planted protesters, but also shows voters' anger. Mr. Trump, appearing on Fox News Sunday, repeatedly said no one at his rallies has been hurt. Uhnewju4 Fox showed videos of combatants yelling, pushing and swinging at each other at recent Trump events. Secret Service agents surrounded Mr. Trump on Saturday during a disturbance at an Ohio rally. On Friday, the Trump campaign canceled a Chicago event due to concerns about violence.
March 13: Fox News: Attack in Ivory Coast Resort: Sights Set on Obama Official
A deadly attack on a popular Ivory Coast beach resort Sunday that killed at least 16 most likely targeted a U.S. delegation led by the assistant commerce secretary, who was visiting the country, a diplomatic source in the region told Fox News.  Assistant Secretary of Commerce Marcus Jadotte was leading a group of Americans in Grand-Bassam, including college recruiters from the University of Florida. U.S. embassy officials from the capital city of Abidjan were also included in the group, according to the source. The delegation was supposed to arrive at the scene of the attack, Etoile du Sud, a hotel popular with Westerners. The delegation had not yet made it to the hotel when the attack occurred.
March 13: The Daily Mail:  Germany Voters punish Merkel over refuge open door policy
German Chancellor Angela Merkel's conservative CDU party was humiliated in key regional elections on Sunday as voters delivered their verdict at the ballot box about her open-door refugee policies.  Exit poll results in three out of 16 German states foretell a wipeout in next year's general election as the hard-right capitalized on public disquiet and altered the political landscape forever.
March 10: Breitbart: Benghazi Victim's Mother: "Special Place in Hell for people like Hillary"
Patricia Smith, whose son Sean was killed in the 2012 terrorist attack on the US consulate in Benghazi, Libya, responded to Democratic presidential candidate former Secretary of State Hillary Clinton's statement about her being "absolutely wrong" by saying there's "a special place in hell" for people like Clinton "and I hope she enjoys it there" on Thursday's broadcast of the Fox Business Network's "Intelligence Report with Trish Regan."

March 10: The New York Times: Former Putin Aide found dead in Washington DC:
Mikhail Y. Lesin was an advertising executive turned cabinet minister who helped carry out the state takeover of the country's independent media.  Until late 2014 he ran the media wing of the state's energy giant, Gazprom, before stepping down or, more likely, being forced out. He ended up in the United States, where he and his family owned properties in Los Angeles said to be worth far more than the salary of the former government minister. And then, in November, he was found in a hotel here in Washington of an apparent heart attack which actually may be a homicide!
March 8: The Daily Caller: Russia Warns North Korea if Nuclear Rhetoric Continues
North Korea's provocative nuclear rhetoric has gotten so bad even the Kremlin has come out against the hermit kingdom, warning continued nuclear threats could justify an invasion.  The warning was issued in the form of a written statement from the Russian foreign ministry. It follows North Korea's threat it would engage in a "preemptive and offensive nuclear strike" in reaction to the start of joint U.S.-South Korean war games Monday.
March 8: The Hill:  Senators want to give Clinton Aide Immunity Deal for Testimony:
A pair of leading Republican senators are asking a former State Department official who reached an immunity deal with the Justice Department last week to answer their questions about Hillary Clinton's private email server.   In a letter sent last week but released on Tuesday morning, Senators Grassley (R-IA) and Johnson (-WI) told the aide, Bryan Pagliano, that he should have no reason not to appear.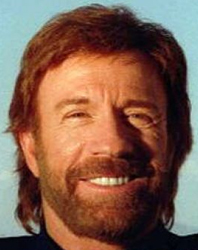 March 8: Daily News: Chuck Norris to Campaign for Ted Cruz
75-year-old actor, Chuck Norris, is set to appear at a rally in Concord for the Republican front-runner, along with Glenn Beck and retired Army Lt. Gen. Jerry Boykin.



March 6: Yahoo News: Clinton Calls for Michigan Governor's Resignation
For the first time, Hillary Clinton called for the resignation of Michigan Gov. Rick Snyder during the Democratic debate Sunday night. "The governor should resign or be recalled," Clinton said, staking out a bolder claim on the issue.  Sanders made the call for Snyder's resignation in January and again at the debate, before Clinton was asked about Flint.

March 6: Detroit Free Press: Flint Michigan Water Issue: Fact Checking:
Claim: "It is raining lead in Flint and the state is derelict in not coming forward in not coming forward with the money that is required."
Assessment: The state has made $67.4 available and the Governor has requested another $165 million.
Claim: The governor of Michigan has been derelict in a failure to respond quickly. 
Assessment:  Most experts agree this was a local government failure and the Governor acted as soon as he was made aware of the problem.
March 5: Bloomberg Politics: Trump still leads but Cruz is close behind.
Donald Trump and Ted Cruz got a split decision from Republican voters in four states Saturday that didn't dramatically change the nomination race but did expose unrest among party conservatives who want an alternative to the celebrity real estate mogul as their presidential nominee.  Trump: Wins Louisana by 3 points and Kentucky by 4.  Cruz: Won Kansas by 25 points and Maine by 13.
March 2: The Hill: The White House Vetting Appellate Judge Kelly for Supreme Court:
The White House is vetting federal appellate judge Jane Kelly as a potential nominee to the Supreme Court, The New York Times reported Wednesday. The report is a sign that President Obama is making progress toward choosing a nominee, which would open up a new phase in his election-year clash with Republicans over filling the vacancy left by deceased Justice Antonin Scalia.
March 2: The New York Times: FBI may question Hillary
Clinton faces legal hurdles from her use of a private computer server as secretary of state that could jar her campaign's momentum in the months ahead.  Foremost among a half-dozen inquiries and legal proceedings into whether classified information was sent through Mrs. Clinton's server is an investigation by the FBI, whose agents, according to one law enforcement official, could seek to question Mrs. Clinton's closest aides and possibly the candidate herself within weeks. 
March 2: Fox News: Seoul:  North Korea Fires Short-range projectiles into the Sea
North Korea fired several short-range projectiles into the sea off its east coast Thursday, Seoul officials said, just hours after the U.N. Security Council approved the toughest sanctions on Pyongyang in two decades for its recent nuclear test and long-range rocket launch.  The North's launches also come shortly after Seoul's parliament passed its first legislation on human rights in North Korea.  Defense spokesman Moon Sang Gyun said the projectiles were fired from the eastern coastal town of Wonsan, adding authorities were trying to determine what exactly North Korea fired. The projectiles could be missiles, artillery or rockets, according to the Defense Ministry.

March 1: The Washington Post: Immunity to Staffer who set up Clinton Email Server
The Justice Department has granted immunity to the former State Department staffer who worked on Hillary Clinton's private email server as part of a criminal investigation into the possible mishandling of classified information, according to a senior law enforcement official.  The official said the FBI had secured the cooperation of Bryan Pagliano, who worked on Clinton's 2008 presidential campaign before setting up the server in her New York home in 2009.
March 1: KRGV ABC News: Fewer Agents Projected to Patrol Border
The federal government will have fewer agents patrolling the border by next fiscal year.  It's under the proposed budget released by the Department of Homeland Security. The agency is budgeting for 300 fewer agents in 2017 than they did for this fiscal year.  Since September, Border Patrol agents have been catching more unaccompanied children and families at the border.  For the 2017 fiscal year, Border Patrol plans to field a little more than 21,000 agents. By its projections, the agency pays $181,000 per year in operational costs for each agent.
February 27: Fox News: Marine who said Clinton Tried to Cover Up Benghazi; Removed from Campaign Rally
A man who claimed to be a Marine who had served for eight years with two tours in Iraq was booed by the crowd and removed Friday by police officers from a Clinton campaign rally in South Carolina. The man questioned former President Bill Clinton about his wife's role in the Benghazi terror attacks.
February 27: The Hill:  McConnell to Senators: Run against Trump if he gets the nomination
Senate Majority Leader Mitch McConnell (R-KY) is advising vulnerable Republican senators to break with Donald Trump if he wins the GOP nomination, according to a bombshell New York Times report Saturday.  McConnell has reportedly advised Republicans that they can run ads against Trump to create separation from the polarizing GOP frontrunner if they believe it can help their reelection efforts.  The majority leader is also preparing to pitch the Senate as a necessary check to an inevitable Hillary  Clinton presidency if Trump is the GOP's nominee, according to the Times.  Republicans risk losing their 54-46 Senate majority with several vulnerable incumbents up for re-election this year. Republican analysts and pollsters have predicted dire consequences for Republican legislators if Trump wins the GOP nomination, stifling their re-election chances.
February 26: CNSNews:  The United States completes Ten Years without 3% Growth
The United States has now gone a record 10 straight years without 3 percent growth in real Gross Domestic Product, according to data released yesterday by the Bureau of Economic Analysis.  The BEA has calculated GDP for each year going back to 1929 and it has calculated the inflation-adjusted annual change in GDP (in constant 2009 dollars) from 1930 forward.
February 26: KRVG ABC News: Border Residents Concerned with Spillover Gunfire:
A Starr County community said they are tired of gunfire spilling over from Mexico.  Border Patrol reported shots fired on Friday morning. At around 8:30 a.m., neighbors in Refugio, a small community by Rio Grande City, said a dead-end street was full of Border Patrol agents and Department of Public Safety officials.    Resident Rene Garza said his community has learned to live with all the violence.  Garza said he grew up in the border community. "Before we wouldn't see shootings," he said. "Now, if you stand here at night, you will hear shootings. It's normal."  Garza said many of his neighbors won't talk about the illegal activity, because they fear retaliation. He said he's tired of looking the other way.
February 22: The Daily  Signal: Senate Republicans may follow Joe Biden's (D-DE) advise from 1992
Months before the 1992 presidential election, Joe Biden urged fellow U.S. senators to shut down the nomination process and block President George H.W. Bush's judicial picks from a confirmation vote.  Today, Senate Judiciary Chairman Chuck Grassley (R-IA), called on the Senate to follow what he dubbed "the Biden Rules."   The lawmakers should leave Antonin Scalia's seat on the Supreme Court empty until a new president nominates a successor, Grassley said."It's the principle, not the person," Grassley argued, quoting at length from remarks made 24 years ago by Biden when the vice president was a senator from Delaware. 
February  20: The Hill: Rubio: Now it's a three man race
Marco Rubio declared Saturday night that the Republican presidential contest is now a "three-person race." 
Rubio is battling with Ted Cruz to finish second in the South Carolina primary, with votes still being counted late Saturday night. 
February 20: The Hill:  Jeb Bush Ends White House Bid
Jeb Bush is ending his bid for the White House after a disappointing finish in South Carolina's primary.  Bush is in fourth place, well behind Donald Trump, Marco Rubio and Ted Cruz.  He announced to supporters that he would suspend his campaign in at-times emotional remarks from his headquarters in South Carolina.  Bush failed to finish any higher than fourth place in early GOP contests despite a campaign backed by outside groups spending millions on his behalf.
February 19: The Daily Signal: The Growing Treat of ISIS Unleashed – Weapon of Mass Distruction
The apocalyptic ideology that propels the Islamic State (ISIS) is by now well known. Much less widely known are the use of chemical weapons by ISIS in Iraq and Syria and the disappearance of radioactive materials in Iraq that could be used in a "dirty bomb," a radiological weapon of mass destruction (WMD).  Reuters reported the disappearance of 10 grams of a "highly dangerous" radioactive isotope used to test oil and gas pipelines in southern Iraq, which Iraqi authorities fear may have fallen into the hands of ISIS. The Iridium-192 material, classified as a Category 2 radioactive source, could permanently injure people exposed to it for only a few hours, or kill people exposed to it longer.
February 18: The Daily Caller: Hillary Refuses to say she ever lied!
Hillary Clinton refuses to definitively say whether or not she has ever lied to the American people. During a Thursday interview with CBS's Scott Pelley, Clinton said, "I don't will believe I ever had of have" lied to the American people. Pelley began by asking Clinton, "You know in '76, Jimmy Carter famously said, 'I will not lie to you.'"  "Well, I will tell you, I have tried in every way I know how, literally from my years as a young lawyer, all the way through my time as Secretary of State to level with the American people," Clinton claimed.

February 17: Fox News: California fights Fed Court Ruling against 10-Day wait period
California gun owners who have already passed background checks should not have to endure a 10-day waiting period every time they buy another firearm, according to Second Amendment advocates who are fighting the state in federal court for a second time in two years.  Blanket application of the Golden State's longstanding waiting period was ruled unconstitutional by a federal judge in August 2014, but Attorney General Kamala Harris has kept it in place while the state appeals the ruling.
February 17: Fox News: Calls to VA Suicide Hot Line goes to Voicemail!
A suicide hotline operated by the Department of Veterans Affairs allowed crisis calls to go into voicemail, and callers did not always receive immediate assistance, according to a report by the agency's internal watchdog.  The report by the VA's office of inspector general says calls to the suicide hotline have increased dramatically in recent years, as veterans increasingly seek services following prolonged wars in Iraq and Afghanistan and the aging of Vietnam-era veterans.

February 15th: The Galveston Daily News: Is Where Your are Born A Deciding Factor?
We -- the Three Musketeers -- believe those born to foreigners shouldn't be granted U.S. citizenship without going through the naturalization process. We recognize the immigration process is broken. For example, at times, it fails to act humanly and leaves in limbo those allowed to enter our country, knowing full well they can never return. It seems to us, however, that securing our borders, fixing the broken system and finding a balance between deporting every illegal and deporting none is in our national interest.
February 13: Fox News: Justice Scalia Dies in Texas, age 79
Supreme Court Justice Antonin Scalia, the judicial standard-bearer of the conservative movement and the court's most provocative member, died Saturday. He was 79.  The U.S. Marshals Service in Washington confirmed Scalia's death at a private residence in the Big Bend area of south Texas.  The service's spokeswoman says Scalia had retired for the evening and was found dead Saturday morning when he did not appear for breakfast.

"He was an extraordinary individual and jurist, admired and treasured by his colleagues," Chief Justice John Roberts said on behlf of the high court and and retired justices. "We extend our deepest condolences to his wife, Maureen, and his family."  Scalia used his keen intellect and missionary zeal in an unyielding attempt to move the court farther to the right and to get it to embrace his "originalist" view of judging after his 1986 appointment by President Ronald Reagan.
February 13: Fox News: Latest batch of Clinton emails; 81 are Marked Classified
The State Department on Saturday released more emails from the private server that Hillary Clinton used when secretary of state, including 81 that have now been marked as "classified."  Clinton has denied any wrong-doing. However, her use of the private server and email accounts, from 2011 to 2013, is being investigated by the FBI. Last month, 22 emails were withheld in full because they contained "top secret" material. The State Department plans to finish releasing all of Clinton's emails by Feb. 29, a day before the critical Super Tuesday primaries.
February 12: The Federalist:  Surprise! Health Insurance Costs to Spike 60% Thanks to ObamaCare:
A new Congressional Budget Office report estimates that private health insurance premiums will continue to balloon over the next decade thanks in large part to Obamacare.  By 2025, employment-based coverage (health-care insurance an employer offers) will cost 60 percent more than it does today. For a family, that increase costs to an average of $24,500 per year. For those with an individual plan, health-care costs will increase to cost an average $10,000 per year.
February 12: The Statesman: Tensions Simmer as Cubans Breeze Across the Texas Border:
A fast-rising influx of Cubans are crossing the border into Texas by the hundreds each day, approved to enter the United States in a matter of hours. They walk out to a Laredo street and are greeted by volunteers from Cubanos en Libertad, or Cubans in Freedom, a nonprofit. The volunteers help them arrange travel to their U.S. destination — often Miami — and start applying for work permits and such federal benefits as food stamps and Medicaid, available by law to Cubans immediately after their arrival.
February 12: The Daily Caller: Look Who Hillary Clinton Has Hired:
Presidential candidate former Secretary of State Hillary Clinton's campaign has expanded its team by bringing on a writer whose has previously written that those accused of sexual assault should automatically be treated as guilty, regardless of the actual evidence brought against them.

February 12: The Daily Caller: Jesse Jackson: Bernie Fought Back in Chicago During Civil Rights Movement:
Rainbow Push Coalition president Jesse Jackson said Friday that Sen. Bernie Sanders was active in the Civil Rights movement in Chicago. Jackson said it might be too quick to dismiss Sanders' civil rights activist background.
February 12: Yahoo News: ISIS shoots down  MIG 23 over Libya
A MiG-23 fighter of Libya's internationally recognized government was shot down Friday as it carried out air strikes on opposition positions in the coastal city of Benghazi, the military said.  A military source said the pilot survived having parachuted to safety, but his whereabouts were not immediately clear.
February 10: The Daily Caller: GOP Candidates on Guns: Who Backs Gun Rights?
Your gun rights are at stake in the 2016 election. That statement may take you aback – particularly after the Supreme Court's decisions in the Heller and McDonald cases – but those cases are hanging by a one-vote margin. The record of Christie and Kasich is checkered. Christie's state is competing for the worst gun restrictions.  Trump and Carson supported the semi-automatic ban.  Bush and Fiorina have strong records in support of the 2nd amendment.  Rubio and Cruz also have very strong records as well. 

February 10: The Daily Caller: Women are changing the Gun Debate Conversation:
In what has become known as "the gun debate," it seems like women are often included in only two categories: as victims, and as statistics. What we see is women as the fastest growing demographic in the firearms and self-defense communities. This shift is even being noticed outside of the traditional firearms community. Even the mainstream magazine "Cosmopolitan" recently featured an article stating, "Concealed Carry Purses Are the New Hermès Birkins. It's the bag trend you never saw coming."
February 9: The Hill: Federal Judge Scolds Admin for Missed Email Release Deadline
A federal judge scolded the Obama administration on Tuesday for violating its pledge to release all of Hillary Clinton's emails by the end of last month. The "...government has put me between a rock and a hard place," Judge Rudolph Contreras of the U.S. District Court of the District of Columbia said in response, "which is a position I don't want to be in."   Contreras can either "force them to disclose" the documents which have yet to undergo full redaction process, he said, or else risk further delaying release of the emails. 
February 9: The Daily Caller:  ICE Whistleblower Fired for failing to take DHS Hush Money!
The Department of Homeland Security on Thursday dismissed an ICE whistleblower it was secretly released to reporters after she testified before Congress about her troubles with the agency.  Special Agent Taylor Johnson — who had a storied career until she irked Senate Minority Leader Harry Reid (D-NV)
by objecting to a visa program for foreign investors tied to the senator's son — says she declined to take a $100,000 severance package because it included a non-disclosure agreement.

February 9: The Daily Caller: Supreme Court Strikes Down Obama's EPA Regulations
The U.S. Supreme Court just delivered a major blow to President Barack Obama's global warming agenda by halting the implementation of a key EPA regulation on carbon dioxide emissions.  The court won't allow the EPA to implement its so-called Clean Power Plan, which aims to reduce carbon dioxide emissions from power plants 32 percent by 2030. This is a big win for the 29 states suing the federal government to stop a rule expected to cripple the coal industry.

"Five justices of the Supreme Court agreed with North Dakota and other parties that EPA's regulation would impose massive irreparable harms on North Dakota and the rest of the country and that there was a substantial likelihood EPA was acting unlawfully," an attorney representing the state of North Dakota said.

February 9: The Hill: Admin. Releases $4.1 Trillion Budget then Attacks Congress:
The White House on Tuesday unveiled a dead on arrival $4.1 trillion election-year budget and then immediately pivoted to attacking congressional Republicans on their own attempts to craft a fiscal blueprint.  The administration's final wish list for Congress includes multibillion-dollar investments in areas such as clean energy, education and job growth, paid for mostly by tax hikes on big banks and the wealthy.  But in a surprise move OMB Director Donovan warned that some House Republicans who want to reduce spending further are threatening to "blow up" last fall's $1.1 trillion spending deal, which imposes a top-line figure on 2017 discretionary spending.
ebruary 9: Fox News: Vet who lost leg in Afghanistan Set to Climb Mt. Everest
Marine Charlie Linville twice tried to climb Mount Everest but never made it due to devastating natural disasters on and near the world's highest mountain. But the Afghanistan veteran who lost a lower leg in combat is determined to reach the top -- hoping to serve as an inspiration to others.
February 6: Yahoo News: U.S. Federal Judge Grants an extension of the
injunction against release of anti-abortion videos:
A U.S. judge in San Francisco on Friday granted an extension of a preliminary injunction stopping the distribution of surreptitious videos taken by anti-abortion activists who alleged Planned Parenthood staff discussed the illegal sale of aborted fetal tissue.  The judges' action was taken until the National Abortion Federation case against the Center for Medical Progress -- claiming the Center for Medical Progresss illegally infiltrated and recorded the private meetings the had with Planned Parenthood -- is decided.
February 6th: Foundation for Economic Education:  Low-Skilled Workers Flee Minimum Wage States
What happens when, in a country where workers are free to move, a region raises its minimum wage? Do those with the fewest skills seek out the regions with the highest wage floors?  New minimum wage research by economist Joan Monras states that theoretically there should be a close relationship between the employment impact of rising minimum wages and the migration of low-skilled workers.  But instead of finding an influx of these workers the opposite is actually happening.
February 6th: The New York Times:  North Korea Launches Missile Test
Defying warnings of tougher sanctions from Washington, North Korea on Sunday launched a space rocket in a purported satellite program widely considered to be a cover for developing intercontinental ballistic missile technologies.  The rocket blasted off from Tongchang-ri, the North's main satellite launch site near its northwestern border with China, a spokesman for the South Korean Defense Ministry, said. It is not clear that the rocket launch was successful.
February 6: The Daily Caller: Federal Appeals Court Upholds Second Amendment
The U.S. Court of Appeals for the Fourth Circuit on Thursday overturned a federal district court decision that had upheld the 2013 State of Maryland Firearm Safety Act as constitutional under intermediate scrutiny review.  The court vacated the district court's denial of the plaintiffs' claims and remanded the case to the lower court, ordering that it apply the appropriate strict standard of review.  "We are greatly heartened by the Fourth Circuit panel's ruling today," said Lawrence G. Keane, Senior Vice President and General Counsel, National Shooting Sports Foundation (NSSF), one of the lead plaintiffs in this case. "As this important case goes forward, NSSF will continue to work with our co-plaintiffs to ensure that our citizens' Second Amendment rights are protected and that the lawful commerce in firearms is restored in support of this constitutional protection."
February 5: Fox News: Benghazi Committee Democrats Gave
$33K+ in bonuses while blasting the cost of said probe!
Democrats on the House committee probing the 2012 Benghazi terror attacks awarded tens of thousands of dollars in bonuses to their staff, while at the same time repeatedly attacking Republicans over the rising cost of the investigation.  According to publicly available reports, a total of $33,600 was given to six Democratic staffers at the end of 2014 and 2015. While the bonuses make up only a fraction of the panel's total expenses to date, critics suggested they undermine the minority members' complaints about the budget.
February 5: The Daily Caller: Admin Takes Swing at GOP for not holding hearings
on the President's [Dead on Arrival] Budget:
Sen. Mike Enzi (R-Wyoming) and Rep. Tom Price (R-GA) – the chairmen of the House and Senate Budget Committees – are opting not to hold hearings on President Obama's fiscal year 2017 budget, saying inviting Director of the Office of Management and Budget Shaun Donovan would not be a productive use of their time.  The president is slated to unveil his final budget request, which is expected to increase government spending, next Tuesday. Republican lawmakers said they will focus on their own proposal, criticizing the commander in chief's past budgets as being detrimental to the economy.
February 1: Fox News: Cruz takes Iowa with 28% of the vote
Texas Sen. Ted Cruz won the Iowa Republican caucuses Monday night, beating front-runner Donald Trump in a vital victory that could shake up the primary race.   Hillary Clinton is meanwhile clinging to a very narrow lead over Bernie Sanders on the Democratic side.
February 1: The Daily Caller: Mills Refuses to Speak to State Dept. Investigators about Clinton Emails:
Hillary Clinton's former chief of staff, Cheryl Mills, refused to speak to investigators with the State Department's Office of the Inspector General about her handling of a 2012 public records request for information about Clinton's private email addresses that the agency falsely denied.  Mills was identified in a report about the mishandling of a Freedom of Information request for records pertaining to Clinton's email account.  The report noted that the FOIA request was denied even though Clinton clearly had a personal email account which Mills and many other officials knew about at the time.
January 31: The Daily Caller: Clinton Non-Disclosure Agreement Could Obliterate Her Classified Email Defense:
Hillary Clinton was finally asked on Sunday about a non-disclosure agreement she signed in Jan. 2009 which completely undermines the defense she uses to downplay the existence of classified information on her private email server. But as is often the case with the Democratic presidential candidate, she dodged the question and gave an inconsistent answer.
January 31: The Hill: Sanders calls for tax hikes across the board – Will it cost him votes?
Bernie Sanders's explicit call for tax hikes on the middle class is a political gamble that flies in the face of conventional political wisdom.  While academics and strategists believe Sanders's calls to raise taxes across the board would be more harmful in a general election, some suggested it could cost him Democratic primary voters as well. Sanders, an Independent Vermont senator and self-professed Democratic Socialist, has proposed a number of tax increases, most of which target high earners and corporations.  But he has also called for paid leave and universal healthcare that would be funded in part by tax increases on the middle class.  "We will raise taxes. Yes we will," Sanders said this week at a town hall in Iowa — just a week before the caucuses. Sanders is locked in a battle with Hillary Clinton to win the first contest in the Democratic primary.
January 31: The New York Post: Former IG: Hillary and State Department are Lying:
The State Department is lying when it says it didn't know until it was too late that Hillary Clinton was improperly using personal e-mails and a private server to conduct official business — because it never set up an agency e-mail address for her in the first place, the department's former top watchdog says.
January 28: The Washington Free Beacon:  Russian Fighter Conducts Dangerous Intercept of U.S. Recon Aircraft
"On Jan. 25 an RC-135 aircraft flying a routine route in international airspace over the Black Sea was intercepted by a Russian Su-27 in an unsafe and unprofessional manner," Navy Capt. Daniel Hernandez, chief spokesman for the U.S. European Command, told the Washington Free Beacon. "We are looking into the issue."
January 28: CNS News: Close to 50% of Union Members Worked for the Government in 2015
The percentage of American wage and salary workers who belonged to a union was only 11.1 percent in 2015, but the percentage of union members who worked for government was 48.9 percent according to the Bureau of Labor Statistics.  The 7,241,000 government workers whom the BLS estimates were members of unions in 2015 equaled almost half of the estimated total of 14,795,000 union-member wage and salary workers in the nation.  And these unionized government workers outnumbered the Census Bureau's estimated 2015 populations for all but 12 of the states.

January 28: The Daily Caller: 300 Scientists Want NOAA to stop hiding its global warming data.
Hundreds of scientists sent a letter to lawmakers Thursday warning National Oceanic and Atmospheric Administration scientists may have violated federal laws when they published a 2015 study purporting to eliminate the 15-year "hiatus" in global warming from the temperature record.   These scientists were concerned that NOAA failed to observe the OMB [Office of Management and Budget] (and its own) guidelines, established in relation to the Data Quality Act."
January 28: The Daily Caller: Donations from Trump Fundraiser will go to his personal charity:
Donald Trump says that the event he is holding Thursday in Iowa opposite the Fox News GOP debate will raise money to help veterans. But as the event's donation website shows, the money will first go through Trump's personal charity, which appears to have contributed more money to the Clinton Foundation than to veterans groups.  Trump set up donaldtrumpforvets.com Thursday morning after announcing that he would not be attending the final debate before the Iowa caucuses because Fox News refused to remove Megyn Kelly as a moderator. Trump and Kelly have feuded since the first GOP debate in August.

January 27: The Daily Caller: Veterans Group Tells Trump it won't accept donations from his fundraiser
A military veterans group told Donald Trump they do not want his money from his fundraiser for vets.  Iraq and Afghanistan Veterans of America founder Paul Rieckhoff tweeted Wednesday he would turn away any donation that came from the fundraiser Trump is planning to speak at in lieu of participating in the presidential primary debate in Iowa Thursday.
January 27: The Hill: Trump refuses to reconsider boycott of Iowa Debate
Republican presidential candidate Donald Trump on Wednesday night lashed out at Fox News anchor Megyn Kelly in his first appearance on the network since he announced he'd boycott the next GOP debate. He also refused to reconsider his decision to sit out the network's Thursday night debate – the last before the Iowa caucuses in five days – and said he'd move forward with his own competing event to raise money for wounded veterans.

January 25: Fox News Insider: Hillary Mocking FBI Emaill Probe Judge Napolitano said Hillary Clinton is mocking the FBI email probe. In order to get access to these kinds of document you need special codes that change hourly. So this could not have been just an oversight. It was a willful act to disregard highly sensitive classified material and to handle it as unclassified documents. "Even the FBI agents investigating Clinton's use of a personal server don't have access to those codes!" Judge Napolitano said.
January 24: News Max: Trump may skip Fox News Debate over Megyn Kelly
GOP presidential front-runner Donald Trump might skip Thursday's debate on Fox News Channel and hold his own televised town hall at the same time if the network doesn't drop Megyn Kelly from its team of moderators, his campaign manager tells New York Magazine's Gabriel Sherman. . Trump has been calling on Fox News to drop Kelly, who is scheduled to join Chris Wallace and Bret Baier as debate moderators. The trio moderated the first GOP debate in which Kelly and Trump sparred over a question about his treatment of women. Trump took up the feud again last week with a serious of tweets saying Fox shouldn't allow Kelly on the debate stage because she is biased against him. Fox responded that Kelly would not be removed from the team of moderators.
January 24: The Washington Examiner: Immigration Prosecutions drop 36%
while detaining illegals in jail is down by 2/3rds
Criminal prosecution of immigration offenses over the past five years is down 36%, and the once-successful program of detaining illegal immigrants in state and local jails is in free fall, down by two-thirds, according reports from two federal agencies.  Justice Department statistics show that criminal prosecutions for crimes such as unlawful re-entry by an illegal in November totaled 4,861, down 13.2 percent over the previous month. Over the past year, that number is down 22.3 percent.  According to the Center for Immigration Studies which analyzed the data, that is a five year decline of criminal prosecutions.
January 24: The Hill: Pataki: Clinton's Legal Issues will force consideration of an outsider: 
Former GOP presidential candidate George Pataki is predicting that Democrat Hillary Clinton's "legal issues" will force an outside candidate to jump into the 2016 White House race as a white knight. "People talk about the problems in the Republican Party, but I think Democrats have a bigger problem," the former New York governor said.  "Hillary Clinton is catering, the scandals just keep coming. She has grave legal issues that could totally prevent her from continuing her campaign, and the alternative is a self-avowed socialist who has never run anything."  Pataki added that it would not surprise him to see an "outsider jump into the race" like Vice President Joe Biden, California Gov. Jerry Brown or Secretary of State John Kerry.

January 23: The Hill: Rubio's 3-2-1 Early State Strategy, Unique but with some Risks:
Marco Rubio's campaign appears to be coalescing around a unique and potentially risky strategy to catch fire in the GOP presidential primary, one that isn't predicated on success in either Iowa and New Hampshire. The strategy, disclosed earlier this week after conversations with multiple Rubio aides, has earned the nickname of the "3-2-1" strategy—third place in Iowa, second place in New Hampshire and first place in South Carolina. It's an unconventional path in an unconventional cycle, with potential risks and rewards.

January 23: The Hill: Glenn Beck endorses Cruz
Conservative commentator Glenn Beck on Saturday endorsed Republican presidential candidate Ted Cruz for the White House.  He compared Cruz to the 16th president, Abraham Lincoln, and gave him a compass that belonged to the first one, George Washington.  "I'd like you to hold onto that," he said, passing Cruz the compass, "to make sure your compass is square and you stay true" to your values.   Beck said he had never endorsed a presidential candidate in his 40 years of broadcasting, but he made an exception because of the urgency of the moment.

January 23: The Hill: Cruz's plan to beat Hillary?  Tell the truth!
Republican presidential hopeful Ted Cruz says he hates the conventional wisdom that the only way for a conservative to win a general election is to run as a "Democrat-lite." "How do we win?" Cruz asked voters at an Exeter, N.H., rally earlier this week, according to the Associated Press."Washington consultants always say 'the way you win is you run to the middle.' You run to the mushy middle, you blur the distinctions," he added. "Every time we do that, we lose."   The Texas senator said he prefers his approach, which he characterized as "telling the truth with a smile."  "That's how we win — with a clear contrast," he said.
January 23:  Breitbart News:  Page and McLaughlin: The FBI will recommend Prosecution for Hillary:
Chicago Tribune Editorial Board member Clarence Page and "McLaughlin Group" host John McLaughlin predicted the FBI will recommend Democratic presidential candidate former Secretary of State Hillary Clinton face prosecution for mishandling classified information on Friday.  McLaughlin asked if Hillary would be prosecuted, to which Page responded,  "I'm going to say yes, but she won't be indicted."  McLaughlin responded, "I'm with you."
January 23: The New York Times:  Mayor Bloomberg, Sensing Opportunity,
Considers Potential White House Bid:
Former NYC Mayor Bloomberg has instructed advisers to draw up plans for a potential independent campaign in this year's presidential race. His advisers and associates said he was galled by Donald Trump's dominance of the Republican field, and troubled by Hillary Clinton's stumbles and the rise of Senator Bernie Sanders of Vermont on the Democratic side.  Bloomberg, a billionaire has in the past contemplated running for the White House on a third-party ticket, but always concluded he could not win. A confluence of unlikely events in the 2016 election, however, has given new impetus to his presidential aspirations.
January 22: Fox News: Clinton Private Server Exposed Human Intel Sources
At least one of the emails on Hillary Clinton's private server contained extremely sensitive information identified by an intelligence agency as "HCS-O," which is the code used for reporting on human intelligence sources in ongoing operations, according to two sources not authorized to speak on the record.    Both sources are familiar with the intelligence community inspector general's January 14 letter to Congress, advising the Oversight committees that intelligence beyond Top Secret -- known as Special Access Program (SAP) -- was identified in the Clinton emails, as well the supporting documents from the affected agencies that owned the information and have final say on classification. Dan Maguire, former Special Operations strategic planner for Africom, has said the disclosure of sensitive material impacts national security and exposes U.S. sources.  "There are people's lives at stake. Certainly in an intel SAP, if you're talking about sources and methods, there may be one person in the world that would have access to the type of information contained in that SAP," he said.

January 22: The Washington Examiner: President Neglecting the rights of unborn children
It has become a tradition of sorts for presidents to release statements on the anniversary of the Supreme Court's Roe v. Wade decision, which established "a constitutional" right to abortion and legalized most abortions nationally.  And so it was with President Obama.  The president said the decision "affirmed a woman's freedom to make her own choices about her body and her health." While that's true for women who choose to abort a pregnancy, that's untrue for unborn baby girls, who make up roughly half the victims of abortion in America.  With about 1.2 million yearly abortions in the U.S., that's 600,000 girls who didn't get the freedom to make their own choices about their bodies and their health.  Obama concluded by saying: "In America, every single one of us deserves the rights, freedoms and opportunities to fulfill our dreams." The president seems to have a blind spot for the millions of unborn babies who have been aborted during his presidency and who will never have such opportunities, especially in light of the research that shows unborn babies can dream in the womb.
January 22: The Daily Caller: Chaffetz and Jordan go Ballistic when they learn the IRS
wiped clean yet another hard drive
Leading members of Congress are ripping IRS officials for erasing a computer hard drive after a federal judge ordered it to be preserved.  "The destruction of evidence subject to preservation orders and subpoenas has been an ongoing problem under your leadership at the IRS," Committee on House Oversight and Government Reform Chairman Jason Chaffetz (R-UT) and Rep. Jim Jordan (R-OH), wrote in a letter to IRS Commissioner Koskinen. "It is stunning to see that the IRS does not take reasonable care to preserve documents that it is legally required to protect," Chaffetz and Jordan said.
January 20: The Daily Caller: Mikulski says she wants to avoid Constitution Arguments
during hearing on Obama's Executive Gun Actions:
Senator Mikulski (D-MD) said at a Senate hearing Wednesday that she wanted to avoid getting "involved in constitutional arguments." The only problem is that the hearing in question dealt with President Obama's recent executive actions on guns, which many believe infringes on Americans' Second Amendment rights.  Mikulski, an ardent supporter of gun control said she wanted to focus on solving the problem. 
January 20: Fox News: Fast and Furious rifle capable of taking down a chopper
found in El Chapo Weapons Cache
A .50-caliber rifle found at Joaquin "El Chapo" Guzman's hideout in Mexico was funneled through the gun-smuggling investigation known as Fast and Furious, sources confirmed Tuesday to Fox News.  A .50-caliber is a massive rifle that can stop a car or, as it was intended, take down a helicopter.  After the raid on Jan. 8 in the city of Los Mochis officials found a number of weapons inside the house where Guzman was staying, including the rifle, officials said.
January 19: Politico: Judge Rejects Obama's Assertion of Executive Privilege over Fast and Furious Records
A federal judge has rejected President Barack Obama's assertion of executive privilege to deny Congress access to records pertaining to Operation Fast and Furious, a gunrunning probe that allegedly allowed thousands of weapons to flow across the border into Mexico.  U.S. District Court Judge Amy Berman Jackson ruled Tuesday that the Justice Department's public disclosures about its response to the so-called "gun walking" controversy undercut Obama's executive privilege claim.
January 14: Associated Press: Migration of Jews from Europe to Israel hits all time high
Jewish immigration to Israel from western Europe has reached an all-time high as a result of a rise in anti-Semitic attacks, a leading nonprofit group said Thursday, as France's beleaguered Jewish community grapples with whether to refrain from donning Jewish skull caps for their own safety.  The Jewish Agency, which works closely with the Israeli government and acts as a link to Jews around the world, told The AP that 9,880 western European Jews immigrated to Israel in 2015 — the highest annual number ever. The figure is more than 10 percent over the previous year and over double the 2013 level.
January 14: The Hill: Rand Paul: I will not be silenced:
Presidential candidate Rand Paul released a video Thursday night during the GOP undercard debate — which he boycotted — saying he refuses to be silenced and that the Republican Party needs to allow "dissent" and a "diversity of opinion."  "I may have been excluded from the debate tonight, but I won't be silenced," he said. Without his voice, he added, the libertarian wing of the party "wonders if they need to look elsewhere, outside of the party for representation." 
January 14: The Hill: State Department: Ten Sailors Captured Not Covered by the Geneva Convention
The ten American sailors captured by Iran this week were not covered under protocols of the Geneva Convention because the United States is not at war with Iran, the State Department said on Thursday.  The determination means that the Obama administration will not accuse Iran of violating the convention's protections for prisoners of war, as many critics accused Iran of doing with its treatment of the sailors.
January 10: News Max: Two VA Executives Finally Demoted for Scam
Two Veterans Affairs officials who had underlings pushed aside so they could take their jobs at their old pay with fewer responsibilities finally received demotions on Friday, Fox News reports,  but one lawmaker still wondered why criminal charged weren't filed against them.  The VA said Friday that "final action" to "demote" Diana Rubens of Philadelphia and Kimberly Graves of St. Paul from regional office directors to assistant director jobs in other cities.  Federal prosecutors said on December 24 that no charges would be filed against the pair, but has not responded to a message from Florida Rep. Jeff Miller about why they will not be charged.
January 9: Fox News: Clinton may have "coached" aid how to send fax to unsecured machine:
A recently released email from Hillary Clinton when she was secretary of state appears to show her coaching an aide on how to send a fax on a non-secure system, renewing criticism about her perhaps skirting security measures.  Clinton wrote the email as part of an exchange in June 2011 that started when aide Jack Sullivan wrote to say his staff was having problems getting her documents on a secure fax.  Clinton responded by saying she hadn't received the documents and that Sullivan and his staff should "turn (the messages) into nonpaper with no identifying heading and send [it] nonsecure."
January 8: McClatchy News DC: At Least 1,340 Clinton emails contained classified information:
At least 1,340 emails that Hillary Clinton sent or received contained classified material, according to the State Department's latest update from its ongoing review of more than 30,000 emails. None of Clinton's emails was marked as classified during her tenure, State Department officials say, but intelligence officials say some material was clearly classified at the time. Her aides also sent and received classified information.  Clinton has been under fire for months for exclusively using personal email routed through a private server while serving as the nation's top diplomat. The FBI launched an inquiry into the handling of sensitive information after classified information was found in some
January 7: Fox News: North Korea and China Testing the U.S.
The White House no longer talks about "red lines," but it seems more are being crossed every day.  From the Middle East to Asia, U.S. adversaries are taking provocative and aggressive actions, raising concerns they are feeling emboldened – ever since President Obama backed off the threat of military action against Syria's Bashar Assad.   North Korea has now tested a fourth nuclear device under orders from Kim Jong Un. China over the weekend brazenly landed its first aircraft on a runway built atop one of its man-made islands in the South China Sea weeks after the U.S. indicated it had no plans to send warships there, and later flew a large civilian airliner to the artificial land mass.

January 6: WND News: Obama's Executive Actions on Guns Coming on Tuesday
The White House announced it will unveil President Obama's promised executive orders Tuesday morning on "common sense" gun control, but Second Amendment advocates and Republicans in Congress say "not so fast."  They're gearing up for a battle that will extend to the legislative branch and the courts.
Obama is expected to announce his unilateral plans to work around Congress to rein in gun sales and "make our communities safer," according to a White House statement.
January 7: The Hill: Dept. of State Set to Dump more Classified Clinton emails
The State Department will release 2,900 pages of former Secretary of State Hillary Clinton's emails on Thursday, after failing to meet a court-ordered deadline last week.  Thursday's document dump is likely to be the second-to-last release of Clinton's emails by the State Department, which has been ordered by a court to have the full 55,000 pages of emails to the public by the end of the month.   Forty-five of the emails in Thursday evening's release have been deemed classified at some level, department spokesman John Kirby said, bringing the total number of emails with now-classified information up to 1,319.

January 7: The Washington Times: Missing U.S. Hell Fire Missile Turns Up in Cuba
One of the most advanced U.S. missiles was unintentionally shipped to Cuba in 2014, according to a report Thursday evening in the Wall Street Journal.  The Hellfire missile was supposed to be sent to Europe for a training mission, the Journal reported, cited "people familiar with the matter." Shipping such a sophisticated weapon to a communist dictatorship with which the U.S. at the time didn't have diplomatic relations and has been under U.S. embargo for a half-century would be among the worst mistakes of its kind in U.S. military history, the sources said. 

January 5: The Washington Examiner: Hillary Takes Credit for Obama Gun Plans
Hillary Clinton praised Obama's executive actions on gun control, claiming that his plans were influenced by her own proposals.  "I am very proud of President Obama's announcement today," Clinton said of the president's new series of executive actions. "In fact, I feel really good because I called for some of those measures a few months ago."  The former secretary of state has long touted gun control on the campaign trail, especially in the wake of recent mass shootings.
January 5: The Daily Caller:  Benghazi Soldiers: We believe the families, not Hillary
Three members of the security team who responded to the attack on the Benghazi annex on Sept. 11, 2012 say that they believe the families of the four Americans killed that day when they say that then-Sec. of State Hillary Clinton blamed an anti-Muslim video for the attacks during private conversations.  Clinton has denied claims made by the relatives of State Department information officer Sean Smith, and CIA operatives Glen Doherty and Tyrone Woods that Clinton blamed the film, "Innocence of Muslims," during a Sept. 14, 2012 memorial service for the victims.

January 5: The Springfield News-Leader: Springfield Woman: Gun Rights Saved My Life
Katie Claxton said she was afraid for her life Sunday night when she was approached by a man wielding a large knife.  The Springfield woman said she cringes to think what might have happened if her husband hadn't pointed a gun at the man and scared him off.  "Our Second Amendment right to carry is what saved our lives," Claxton said. "If we didn't have our right to carry, I feel like we wouldn't be here today."

January 4: The Hill: Republicans eye DOJ Funding to block Obama Gun Orders
A powerful House Republican is threatening to block President Obama's executive order on guns by defunding the Department of Justice (DOJ).  In a letter to Attorney General Lynch, Congressman Culberson (R-TX), chairman of the Appropriations subcommittee that oversees the Justice Department, warned against enforcing the new gun restrictions.  "The next twelve months will be an especially dangerous time for Americans who treasure our Second Amendment right to keep and bear arms," Culberson said.

January 4: The Washington Times: Gun Background checks increased to a high in 2015
A record number of firearms background checks were conducted by the FBI in 2015 — equating to roughly 44 every minute. The agency reported Monday that it conducted a tltal of 23,141,970 checks last year, eclipsing the prior yearly record of roughly 21.1 million checks set in 2013.  The background checks are conducted through the National Instant Criminal Background Check System for gun purchases from federal firearms licensees and for permits to carry guns, and while the checks serve as an indicator of gun sale trends in the U.S., each check does not always equate to a sale.
January 4: The Daily Caller: Unusual Clinton Payments to the DNC raise Conflict of Interest Questions:
Hillary Clinton and the Democratic National Committee have an unusual agreement in which an entity she controls has paid millions of dollars to the political panel, even as its leadership plays a supposedly impartial role in fostering competition between the former secretary of state and her rivals for the party's 2016 presidential nomination. 
Clinton created a "joint fundraising committee" Sept. 10 that funneled big-money donations in excess of the per-campaign limit to the DNC. In the next 20 days, she raised and gave $600,000 to the DNC. Fourth-quarter 2015 fundraising reports haven't been filed yet, but the total would be in the millions.
January 4: The Hill: Bill gutting Obamacare would save half-trillion CBO says
A GOP-led effort to repeal the biggest parts of ObamaCare would save more than a half-trillion dollars over a decade, the congressional budget scorekeeper said Monday.  Legislation to gut most of ObamaCare's mandates and taxes, known as Restoring Americans' Healthcare Freedom Reconciliation Act, would reduce the deficit by $516 billion over 10 years, according to the bipartisan CBO.

January 4: Yahoo News: Saudi Arabia recruits Sunni allies in row with Iran:
Saudi Arabia rallied Sunni allies to its side in a growing diplomatic row with Iran on Monday, deepening a sectarian split across the Middle East following the kingdom's execution of a prominent Shiite cleric.  Bahrain and Sudan cut all ties with Iran, following Riyadh's example the previous day. Saudi Foreign Minister Adel al-Jubeir told Reuters Riyadh would also halt air traffic and commercial relations between the rival powers.

January 4: Yahoo News: Saudi-Ian Crisis a Reflection of U.S. Policy
Washington's single-minded pursuit of the Iran nuclear deal damaged its alliance with Saudi Arabia, experts say, and fed is escalating the crisis in the Gulf.  The United States failed to manage its traditional Sunni Arab allies in the region while it reached out to mend ties with their bitter Shiite foes in Tehran.  As a result, experts warn, Washington has suffered a loss of influence at a time when it needs to implement the nuclear accord and work with both Tehran and Riyadh to end the Syrian war.
January 1: The Daily Caller: Meat Packer Pulls Rug Out From Under Muslims over Prayer Dispute
A Cargill beef processing plant in Fort Morgan, Colo. has fired nearly 200 Somali Muslims who walked off the job last week in a dispute over the company's accommodations of their prayer rituals.  The workers' complaints were vague, but seemed to center on the amount of space and time that Cargill had made available for them to pray at the meat plant, which is located in northeast Colorado. Devout Muslims pray five times a day.  More than 200 workers, mostly Muslims from Somalia, either walked off the job before the second shift was set to begin at the plant on Dec. 21 or failed to show up to work the next day in protest of what they claimed were Cargill's new, restrictive policies.
After the employees failed to show up to work for three days, Cargill fired them, in keeping with the company's policies.  Cargill spokesman Mike Martin said that the plant could not facilitate a large prayer facility without disrupting operations.
January 1: The Hill:  Report: Obama plans to increase background check requirements
President Obama plans to increase background-check requirements for those who purchase guns from high-volume dealers, the Washington Post reported Friday.  The report comes on the heels of Obama's announcement Friday morning that he will meet Monday with Attorney General Loretta Lynch "to discuss options" for reducing gun deaths in America.  The Post, citing unnamed people "familiar with the proposal," said the White House will unveil the background checks and other policy specifics next week. Obama used his weekly radio address Friday to pledge a continued fight against "our epidemic of gun violence.

January 1: The Hill: Iran: As Long as the U.S. Supports Israel, we will continue our missile program
Iranian leaders are defiantly vowing to expand the nation's missile program in the face of potential new U.S. sanctions.  "As long as the United States supports Israel, we will expand our missile capabilities," said the Revolutionary Guards' No. 2 leader, Brigadier General Hossein Salami, Reuters reports. The Wall Street Journal reported late Thursday that the Obama administration is delaying its planned sanctions over Tehran's missile program.
January 1: The Hill: Obama's 2015 environmental/Climate Changes Heading for Trial
A slate of major environmental rules rolled out by the Obama administration in 2015 will face serious challenges in 2016, as opponents look to beat back the president's ambitious policies — a core piece of his legacy.  Here are some of the biggest regulations that can be expected to be litigated in 2016.
(1) Clean Power Plan -- the climate rule for power plants, an Environmental Protection Agency (EPA) regulation designed to cut carbon emissions from the power sector by 32 percent from 2005 levels by 2030. It has met with scorching opposition from Republicans, commodity groups, businesses and utilities. Opponents argue the rule will cut carbon emissions at the expense of jobs and American energy bills, which could go up as states shift to cleaner energy mixes.
(2) Clean Water Rule  -- A federal court dealt a blow to another EPA rule in 2015 when it blocked implementation of a new rule setting regulatory authority over small waterways.  The so-called "Waters of the United States" rule looks to clarify which streams, wetlands and other smaller waterways the federal government has regulatory authority over. Opponents  argue the rule is overly-broad and an unjust expansion of federal power. Two separate federal courses have issued separate injunctions against the rule in 2015.