---
January 28: The Daily Mail:
CBO report says Obamacare program costs taxpayers $50,000 for every person covered:
It will cost the federal government [Taxpayers, that is] $50,000 for every person who gets health insurance under the Obamacare law, the Congressional Budget Office (CBO) revealed on Monday.  The best-case scenario described by the CBO would result in 24-27 million more people being insured but it also will require an estimated bank-busting $1.35 trillion – or $50,000 per head - to cover the cost of the subsidies.  Not addressed is what would happen if the Supreme Court decides this summer that health insurance subsidies only apply to states that have their own healthcare exchanges (e.g., not including most of the states where the Federal government, and not the state, established the exchanges).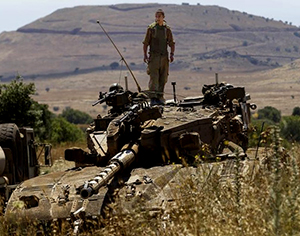 January 28: Jerusalem Post:
IDF strikes Syrian army targets following Golan rocket attacks:
The Israel Air Force (IAF) struck Syrian army artillery targets late on Tuesday night in response to an earlier rocket attack carried out on the Golan Heights and Mount Hermon.  "The IDF views the Syrian regime as responsible for what occurs in its territory, and will act at any time and any way it sees fit to protect the citizens of Israel," the IDF said. The targets were accurately struck, the IDF added. Two rockets launched from Syrian territory exploded in open territory, failing to cause injuries or damages.
January 27: Yahoo News:
Arabs in Israel banding together to try and defeat Netanyahu
Israel's Arab political parties are banding together under one ticket for the first time ever ahead of national elections in March, hoping to boost turnout and help unseat Prime Minister Benjamin Netanyahu.  The result is an awkward political marriage of communists, Palestinian nationalists, religious Muslims, feminists and even one Jew. But Arab politicians say it will improve chronically low Arab voter turnout and help block Netanyahu from forming the next government.  "We will be a central player in politics like never before," said Ayman Odeh, a first-time parliamentary candidate and the leader of the combined Arab list.
January 26: The Daily News: Congressional Deadlines May Determine the Course of the Nation:
It is time for Congress to get its job done, taking actions that are fiscally sound and based on sound policies.  If the President vetoes such actions and parts of government are shutdown, let the blame fall upon the Administration!  Fiscal restraint and sound policy are not an option, they're an imperative!

January 25: Fox News:  Grassley to Hospitals: Why are you suing poor patients?
Sen. Charles Grassley  (R-IA) is calling out nonprofit hospitals who are suing poor patients over unpaid bills and says they could be breaking the law. Grassley said the hospital had stretched the law to the breaking point. He was concerned that "… patients who would qualify for financial assistance…"  have been subject to abusive billing and collection practices.  "The practices appear to be extremely punitive and unfair to both low-income patients and taxpayers who subsidize charitable hospitals' tax breaks."
January 27: The Hill:   Clinton Willing to testify on Benghazi:
Hillary Clinton is willing to testify before the House Select Committee that is investigating the 2012 terrorist attacks in Benghazi, Libya, according to the panel's top Democrat.  Congressman Cummings (D-MD) on Tuesday said he has spoken to Clinton about the possibility of testifying at the request of Chairman Gowdy (R-SC), and she "did not hesitate for one second.  She said ... I'll do it, period," Cummings said.
January 27: The Daily Caller: 
State Benghazi witness takes withering questions for criticism of conservatives
A State Department witness was confronted during a Capitol Hill hearing on Tuesday about his past comments questioning the motives of conservatives for investigating the 2012 terrorist attacks against Americans in Benghazi.  During a hearing of the Benghazi Select Committee, Congressman Roskam (R-IL) repeatedly questioned Joel M. Rubin, the deputy assistant secretary for House affairs, about past op-eds he authored suggesting that Republicans were only investigating the attacks for partisan reasons.  "You don't think that this a frivolous, partisan investigation, do you?" Roskam asked Rubin Tuesday.

January 27: Washington Free Beacon:  Photos Show China Military Base Near disputed Japanese Island:
Recent satellite photos of an island off the coast of China confirm Beijing's buildup of military forces within attack range of Japan's Senkaku islands. Construction of a helicopter base on Nanji Island was observed by a commercial spy satellite in October.   "China's new heli-base on Nanji Island demonstrates that the PLA is preparing for an offensive military operation against the Senkaku/Daiyoutai Islands," said Rick Fisher, a senior fellow with the International Assessment and Strategy Center. "If you want to rate the level of tension, this is the PLA reaching for its holster. When forces start deploying to Nanji Island, that means the hammer is cocked."
January 25: Sky News: Change in Greek Leadership may see them leave the EuroZone
Greece was forced by the Euro bailout to make deep budget cuts and fiscal reforms as part of the deal.  The current leadership is insisting that its actions are about to bear fruit, but exit polls indicate that Samaras – current leader of Greece – is about to be relieved of duty by the leftist candidate (Syriza) who wants to soften the burden of the cuts.  If this happens it looks as though Greece will be cut loose from the European Union's EuroZone and allowed to fail on its debt payments.  What is happening in Greece  is a picture of what could happen in the United States if it doesn't start dealing with its thirst for spending and its continual increasing of the national debt. 

January 25: Reuters: Aggression in Ukraine Continues – Obama Promises Steps Against Russian-backed Rebels but Taking Military Option Off the Table:
Pro-Moscow rebels, backed by what NATO says is the open participation of Russian troops, pressed on with their offensive on Sunday after restarting the war in eastern Ukraine with the first all-out assault since a truce five months ago.  President  Obama said Washington was considering all options short of military action to isolate Russia. The European Union called an emergency meeting of foreign ministers of its 28 member states. 
January 25: Fox News: TSA: Record Number of Guns seized in 2014
Government screeners at airport checkpoints seized a record number of guns in 2014.  Air travelers caught trying to board a plane with a weapon included a 94-year-old man at New York's LaGuardia Airport. The man had a loaded .38-caliber revolver clipped to his belt.  The LA Times reported Friday on a new Transportation Security Administration study that found a significant increase in the number of firearms seized in carry-on bags at 224 airports. The TSA said it confiscated 2,212 firearms in 2014, compared to 1,813 in 2013. That's a rise of 22 percent.

January 25: The Daily Caller: George Will: Obama goes out of his way to show disdain for Congress:
When asked about President Barack Obama's refusal to meet with Israeli Prime Minister Benjamin Netanyahu during his trip to Washington to address Congress, syndicated columnist George Will said on "Fox News Sunday" that Obama often goes out of his way to "show disdain" for Congress and Netanyahu. When asked if Boehner was wrong to invite Netannyahu without consulting the White House and whether the Prime Minister should have accepted the invitation, Will responded neither was wrong.

January 24: The Times of Israel: Iran Vows to Attack Israel from the West Bank
Iran has threatened to attack Israel from the West Bank, in retaliation for an alleged Israeli airstrike in Syria on Sunday that left 12 Iranian and Hezbollah operatives dead. The airstrike has been attributed to Israel and though Jerusalem has not officially confirmed it, anonymous government sources have admitted as much.   Deputy head of Iran's Revolutionary Guards Lt.-Gen. Hossein Salami vowed Saturday to "open new fronts [against Israel] and change the balance of power." In an excerpt of an interview with Salami, the IRGC's number two said that Iran and Hezbollah would provide a "special reprisal" to the strike, according to the Tasnim News Agency, adding that opening a new front in the West Bank was in the works.
January 24: The Hill: Walker Wows the Conservative Crowd in Iowa
Gov. Scott Walker (R-WI) delivered a fiery speech in Iowa on Saturday, wowing the conservative crowd with a passionate argument for small government and his own lengthy resume.  The Wisconsin governor, in rolled-up shirtsleeves, paced the stage as he blasted big government and touted a long list of conservative reforms he's pushed through in blue Wisconsin -- touted his three victories over Democrats and recall win as well as his state-level education reforms.  Each new policy he helped pass drew cheers: Voter ID laws, education reforms, tax cuts and defunding Planned Parenthood. The governor also showed a rhetorical flourish that's largely been absent from his previous campaigns, drawing the crowd to its feet multiple times.  "There's a reason we take a day off to celebrate the 4th of July and not the 15th of April," he said, almost yelling as his voice grew hoarse. "Because in America we value our independence from the government, not our dependence on it."

January 24: The Telegraph:  The EU Dream is Dying one State at a Time:
Europe is being swept by a wave of popular disenchantment and revolt against mainstream political parties and the European Union.  In 2007, a majority of Europeans - 52 per cent - trusted the EU. That level of trust has now fallen to a third.   In Greece, a far-Left Socialist party candidate, Syriza, is poised to win elections with a political program that would overturn eurozone policies.  Many believe the Greek revolt against the loss of their economic sovereignty by eurozone is only the beginning.  France, Italy, Spain, and even Germany are beginning to show cracks in the European political order are beginning to show. [Related Story]
January 23: The Daily Caller: NY Gun Store to Close: Restrictive Gun Laws Cited:
A New York gun dealer says he will shut down two stores he operates near Rochester and move to North Carolina because of onerous regulations on the sale of firearms and ammunition.  "The SAFE Act killed us in terms of business," Kordell Jackson, who owns Jackson Guns and Ammo, said.  "It was very difficult with sales and regulations with transferring and obtaining firearms, so I decided to close up," Jackson said.
January 23: The Hill: GOP to IRS: Why hire the company that botched Healthcare.gov?
A Republican lawmaker is asking the Internal Revenue Service (IRS) why it hired a contractor to help with ObamaCare that was previously fired for its shoddy work on HealthCare.gov.  Rep. Peter Roskam (R-IL), who leads the Ways and Means subcommittee on Oversight, called on the IRS Friday to explain how CGI Federal was chosen and what work the company will perform.  "The American people should know why the IRS spent millions of taxpayer dollars to hire the same company responsible for the botched HealthCare.gov rollout," Roskam said in a written statement.  "From an agency clamoring for more funding, this isn't a confidence-inspiring use of resources," he said
January 22: The Daily Signal:
Federal Agencies Continue to Stonewall Benghazi Investigation:
Some federal agencies continue to stonewall when it comes to the ongoing investigation into the Benghazi terrorist attacks, according to insiders familiar with the process. They say the House Benghazi Select Committee isn't getting access to all relevant documents and witnesses.  That will be the topic of the committee's first public hearing of 2015 called for Tuesday next week.  Most of the committee's work since a (slightly) bipartisan vote created it May 8, 2014, has quietly focused on the massive task of gathering information. The committee has provided relevant federal agencies a list of several dozen witnesses it wishes to interview. But Republican staff members are encountering some of the same roadblocks that other committees met as they investigated pieces of the events surrounding the Sept. 11, 2012, terrorist attacks on U.S. facilities in Benghazi.
January 22: The Hill:  House approves anti-abortion bill  but not by a veto-proof margin [242 For, 179 Against]
House Republicans on Thursday passed an alternative anti-abortion bill after pulling their originally planned legislation from the floor in a last-minute scramble.  The new bill, unveiled less than 24 hours earlier, would prohibit taxpayer funding for abortion. Passage fell largely along party lines by a vote of 242-179. Rep. Richard Hanna (R-NY) was the only Republican to oppose the measure, while three Democrats — Reps. Henry Cuellar (TX), Dan Lipinski (IL) and Collin Peterson (MN) — voted in favor of it.

GOP leaders scheduled the vote for the same day as the annual March for Life, when thousands of anti-abortion-rights demonstrators descend upon the National Mall on the anniversary of the Roe v. Wade Supreme Court decision.   But leadership yanked the original measure slated for a vote after complaints from House GOP women and centrists who objected to language granting the victims of rape an exception from the ban on abortions after 20 weeks of pregnancy only if the rape was reported to police.
January 22: MCR Television: Head of Immigration Officer's Union Blast Amnesty and Immigration bill
"We admit individuals who have no business being admitted," the head of the immigration officers' union said today, blasting both Obama's amnesty and the new border bill.  The new "border security" bill is "a global joke," he said.   Those who arrived in the 2014 border run are still here, often living on US support and even applying for US jobs. The bill also delays by years the implementation of biometric exit-entry to police the rising overstay catastrophe."
January 22: Fox News: GOP base: Repeal Obamacare or go home!
[Republican lawmakers are facing rising pressure from conservative groups and activists to go big – or potentially go home].
After taking control of Congress, Republicans who ran in part on their opposition to the law are starting to roll out legislation undoing pieces of it. But the party is stuck in an internal debate over how far they can really go – risking a potential backlash from the party's right flank if they don't go far enough.  Tea Party activists say they are frustrated with the pace of progress toward conservatives' goal of upending the Affordable Care Act. So far, several Republican lawmakers, like Senate Finance Committee Chairman Orin Hatch (R-UT) have indicated they'd have better luck chipping away at the law "piece by piece."  On Wednesday, Senators Hatch and Alexander (R-TN) introduced legislation to repeal the health care law's individual mandate requiring most people to obtain insurance. The legislation is backed by 20 GOP senators.  They are also pushing a bill to scratch the law's controversial 2.3 percent tax on medical devices.
January 22: The Daily Caller: DOJ Won't File Against Wilson in Ferguson Case – It's Over!
The Justice Department is preparing to clear Ferguson, Missouri police officer Darren Wilson of violating the civil rights of Michael Brown.  Federal law enforcement officials are putting the finishing touches on a legal memo recommending that Wilson not face charges, which would have required the Justice Department to show that Wilson intended to violate the civil rights of Brown — who is black — when he opened fire.  They can't build a case against him because there is no case against him. They knew that going in. This was a purely political move. Now that it's safe to drop it, they're dropping it.  Darren Wilson shot Michael Brown in self-defense. It's over. You can whine all you want, you can blurt out as many stupid, dishonest slogans as you want, but it's over.
January 22: Associated Press: President passes on meeting with Netanyahu:
Israeli Prime Minister Benjamin Netanyahu's planned trip to Washington in March is kicking up a diplomatic dust storm in the nation's capital.  On Thursday, the White House said President Barack Obama would not meet the prime minister when he comes to the U.S. to address a joint session of Congress. The White House appeared stunned by what it saw as a breach of diplomatic decorum by Netanyahu, a leader with whom Obama has a history of tension.
January 22: Israel National News: Fury in Israel over Obama's Mossad Lies:
Senior Israeli says 'friends don't act like this' after Mossad Head denies US claim that he opposed Iran sanctions in talk with senators.  A senior Israeli official delivered an uncommonly harsh attack on US President Barack Obama's administration Thursday evening, following the American report that alleged that Mossad Head Tamir Pardo had warned US senators against further Iran sanctions, in contradiction of Israel's official stance.   Israeli government officials said they had gone over the minutes of the meeting between Pardo and the delegation of senators, and that Pardo had not said what was attributed to him.
January 20: The Washington Examiner:
President's proposed tax credit will pay for about two weeks of childcare:
Among the highlights of President's State of the Union address plans to pull the American family out of economic plight is a $500 tax credit for two-earner families.   Here's how the White House presented it in a fact sheet: "Provide a new, simple tax credit to two-earner families. The president will propose a new $500 second earner credit to help cover the additional costs faced by families in which both spouses work — benefiting 24 million couples."  The provision is included in his effort "to help middle class families get ahead." Like who? Administration officials said families earning up to $210,000 would get a piece of the tax credit. That is four-times the earning of the "typical" middle class income of $51,939 calculated by the Obama-supporting Center for American Progress.  The $500 annual tax credit would also only cover about two weeks of childcare costs.
January 20: The Hill: Keystone marathon begins as two Democrat amendments fail:
The Senate on Tuesday began what is expected to be a weeks-long debate over the Keystone XL pipeline by holding a trio of amendment votes. An amendment by Senator Portman (R-OH) that is a trimmed down version of an energy efficiency bill passed (95 to 4). Two other amendments -- one that would ban the export of oil shipped to Texas through the pipeline and another that would require the project to be built with U.S. steel products – both failed to pass. Sen. Joe Manchin (D-WVA), a co-sponsor of the underlying Keystone bill, said he didn't mind having votes to table amendments. "It is the first time we have got to vote very much since I have been here in four years, so the vote to table something is a vote," Manchin told reporters.  Senators on Tuesday agreed to take up another six amendments, with votes set to begin Wednesday.
January 20: The Daily Caller: NY Sheriff:  Handgun renewal permit going into the garbage
"because that is where they belong"
Fulton County, N.Y. is home to a strong hunting and fishing tradition. Guns are commonplace.  But they are about to come head to head with the New York state government.   With tough state  gun control laws in place, New York is attempting to crack down on gun ownership and permits.  But Thomas Lorey, Fulton County Sheriff with 45 years of law enforcement under his belt is fighting back.  Fulton County is poised to defy a governor that has forced unreasonable gun restrictions on law-abiding citizens – in this case paying the state for the right to keep your handgun.
January 20: The Hill: Obama threatens another veto: Opposes bill to eliminate abortions after 20 weeks:
The Obama administration on Tuesday threatened to veto the GOP-backed bill to ban abortions after 20 weeks, calling it a "direct challenge" to a court-protected right for women.  The House is planning to vote on the bill Thursday, the anniversary of the landmark Supreme Court abortion case, Roe v. Wade, and the same day that thousands of anti-abortion advocates will participate in the March for Life.

January 19: United Press International:Kurdish forces take control of strategic hill near Kobane
Kurdish militia have taken control of a strategic hilltop that overlooks the city of Kobane, Syria, as the fight for the city rages on.   The capture of Mishtenur hill now puts Islamic State resupply routes within the line of fire of Kurdish troops. "The military operation led to the deaths of at least 11 Islamic State fighters, and the seizure of large quantities of weapons and ammunition," the Syrian Observatory for Human Rights said.   In Kobane, hundreds have died and more than 200,000 have fled to Turkey.  Kurdish troops have been advancing to take control of Kobane with the support of air strikes by the U.S.-led coalition against the Islamic State.
January 19:  Reuters: Separatists renew attacks on Airport as Russia and Ukraine bicker
Pro-Russian separatists renewed attacks on Ukrainian forces at an airport complex in the east on Monday after Kiev launched a mass operation to reclaim lost ground there that Russia called a "strategic mistake".  Ukrainian officials said three soldiers had been killed and 66 wounded over the past 24 hours, during which they said they had returned battle lines at the airport outside Donetsk to the status quo under a much violated international peace plan.  Ukrainian Prime Minister Arseny Yatseniuk said Ukrainian intelligence had confirmed Russian cross-border arms deliveries to the separatists were continuing.
January 19: The Daily News: Reaching Dreams Through Self-Reliance
When a nation chooses to live completely beyond its means citizens need to start managing their money before it manages them; to develop self-discipline and be self-reliant with respect to their own spending; to learn and value the principle of hard work and eduction; to make wise choices about life and health; and to plan for emergencies, both natural and financial. Individually, we may not possess the power to change the direction of our nation, but history speaks loudly that those who prepare ahead of time survive!
January 19: The Hill:  Possible Secret Weapon for fighting unilateral actions by the Administration
Republicans believe they have identified a potent weapon in their fight against President Obama's regulatory agenda.  GOP lawmakers plan to employ the seldom-used Congressional Review Act (CRA), which gives lawmakers the power to formally disapprove of major agency rules, as they seek to ratchet up their attacks on federal red tape.  "It hasn't been possible to use this in a divided Congress," House Judiciary Committee Chairman Bob Goodlatte (R-VA) told The Hill, "but now that it is, we certainly are interested in reviewing regulations to make sure they meet with congressional intent."

Senate Majority Leader Mitch McConnell (R-KY) began threatening to use the CRA to stop regulations last year, after the EPA proposed a rule aimed at cutting carbon emissions from new power plants. "That's why I, along with about 40 Republican co-sponsors ... intend to file a resolution of disapproval under the Congressional Review Act to ensure a vote to stop this devastating rule," he said at the time. The fly in the ointment is that they will need the President's signature for the resolution to go into effect, a signature they are unlikely to obtain.  But by acting, they can at least continue to apply pressure on the Administration.
January 19:  Fox News:GOP establishment forgets the power of the party's conservatives
The 2012 election has had a searing effect on the Republican Party. The Rommney 126-electoral-vote defeat of its nominee to  an incumbent thought to be highly vulnerable may have altered the trajectory of the GOP.   It left Republicans stunned and searching for answers, a quest that very much continues today. Meanwhile Senator Ted Cruz (R-TX) said "If we nominate another candidate in that mold the same people who stayed home in 2008 and 2012 will stay home in 2016 and the Democrats will win again…"  The GOP goal should be to find a charismatic candidate who will excite the conservative wing of the party while not alienating those who are more moderate.  Without the backing of the conservatives, Ted Cruz's statement will be correct.  The problem is that there doesn't seem to be a viable candidate on the horizon who will stick to his/her conservative principles and who will excite the majority of the GOP electorate. 
January 19: The Weekly Standard:  Obamacare: Democrats having second thoughts – buyer's remorse?
Republicans have gone from 41 percent of the House seats after the 2008 election to 57 percent and after 2014 and from 40 senators to 54.  Inevitably, some Democrats have begun to disparage Obamacare. Half of the 60 Democratic senators who voted for the Affordable Care Act in December 2009 are no longer in the Senate. These ex-senators include eight who were defeated by Republicans, and eight more who chose not to run again and were succeeded by Republicans.  In the wake of the new reality, some Democrat Senators are claiming Obamacare was a mistake or needs to be redrafted to fix the problems that are becoming more evident on a daily basis.

January 18: The Washington Times: Obamacare taxes are likely to be more than $95
Those Americans who didn't get health insurance last year could be in for a rude awakening when the IRS asks them to fork over their Obamacare penalty ["tax" according the U.S. Supreme Court]  — and it could be a lot more than the $95 many of them may be expecting. It could be from $95 up to 1% of their household income [If a person has no health insurance and earns $70,000 a year the tax penalty could be $700] And next year it gets worse.
January 18: Yahoo News: Middle Class Decline: Legacy of Six Years of Obama Rein
President Obama enters the final two years of his presidency with a blemish on his legacy that looks impossible to erase: the decline of the middle class he has promised to rescue.  The revival of middle-class jobs has been one of his mantras since he took office in 2009.   It was a major theme of his last State of the Union address and is expected to feature in the one scheduled for Tuesday.  Administration officials said on Saturday the president would propose higher capital gains taxes, new fees on large financial firms, and other measures to raise $320 billion for programs and tax breaks aimed at the middle class.
January 18: Yahoo News: Netanyahu shifts focus to Asian markets as European Cities become anti-Israel:
Israeli Prime Minister Benjamin Netanyahu said on Sunday a wave of anti-Semitism and what he called "Islamisation" in Western Europe are factors in a Jewish state push to expand trade with Asia. Europe is Israel's biggest trading partner, but deepening diplomatic disputes over policy toward the Palestinians and anti-Jewish incidents such as a Jan. 9 attack by an Islamist gunman on a Paris kosher deli have triggered Israeli worries. Netanyahu, who is also finance minister and a free-market champion, cast his courting of China, India and Japan over the past two years as a partial response to European developments.
January 18: The Washington Examiner: Harry Reid may retire instead of facing a tough challenge in 2016
Senate minority leader Harry Reid is the most vulnerable Democrat up for re-election in 2016, and may retire to duck a humiliating defeat, according to a new analysis of the 2016 race.  "We identified Reid as probably the most vulnerable Democratic incumbent in this Senate cycle," said a "Crystal Ball" report from the University of Virginia's Center for Politics.  It's also possible that he will retire, although his heavy fundraising and public comments suggest that he's running again," said the latest report from analyst Geoffrey Skelley. Recent reports suggest Reid is going for his sixth term.  The analysis found that of all senators ever to seek a sixth term, Reid's ratings and margin of victory in past races puts him on the endangered list.

January 18: Fox News: Graham: Giving Senate a vote on Iran Sanctions
Senator Lindsey Graham (R-SC) said Sunday that he would set aside efforts to impose more sanctions on Iran if President Obama allows Congress to vote on a final deal with that country over its nuclear program.  "I'm willing to forgo that vote with the understanding that any deal he negotiates will come to the Congress for our approval or disapproval as a check and balance," Graham said on NBC's "Meet the Press." Imposing sanctions on Iran to force the country to curtail its nuclear enrichment program, presumably to build a nuclear weapon, has bipartisan support in Congress.  This weekend, Senate staffers confirmed some details about upcoming legislation sponsored by Senators Mark Kirk (R-IL) and Bob Menendez (D-NJ) both members of the Senate Banking Committee. 
January 15: Bloomberg.com: President set to ask Congress for a 7% budget busting increase:
President Barack Obama will ask Congress for as much as $68 billion more than current budget limits in fiscal 2016, according to two people familiar with the administration's proposal. The request sets up a fight with the Republican-led House and Senate over whether to reverse part of the spending limits that the U.S. Congress and the White House agreed to in fiscal deals earlier this decade.  The new spending would mean as much as $34 billion each for the national security and domestic sides of what will be a budget of almost $4 trillion. It will be detailed in the budget proposal Obama will send to Congress on Feb. 2.  
January 15: Arizona Family.com:Arizona becomes the first state to require students to pass a civics test:
Arizona became the first state in the nation on Thursday to enact a law requiring high school students to pass the U.S. citizenship test on civics before graduation, giving a boost to a growing nationwide effort to boost civics education.  Both the Arizona House and Senate quickly passed the legislation on just the fourth day of the legislative session, and newly elected Republican Gov. Doug Ducey signed it into law Thursday evening.  The swift action in Arizona comes as states around the country take up similar measures. Arizona's law requires high school students to correctly answer 60 of 100 questions on the civics portion of the test new citizens must pass.  The test is being pushed nationally by the Arizona-based Joe Foss Institute, which has set a goal of having all 50 states adopt it by 2017, the 230th anniversary of the U.S. Constitution. The institute says legislatures in 15 states are expected to consider it this year.
January 15: National Journal: McConnell: Senate will try to pass the House Immigration Bill:
After hearing a week's worth of complaints from his conservative members, Senate Majority Leader Mitch McConnell said Thursday that the Senate will attempt to approve a House-passed bill that guts President Obama's executive actions on immigration.  But McConnell affirmed at a joint House and Senate Republican retreat in Hershey, Pa., that he will work to get the House's bill—which passed that chamber Wednesday—to the president's desk. "We're going to try to pass it," he told reporters Thursday.

January 15: Breitbart.com: Congressman Denham says GOP is quietly crafting an immigration bill:
The GOP's most outspoken proponent of comprehensive immigration reform let loose in an interview with reporters here, detailing quiet efforts to draft far-reaching legislation, saying House leadership is "committed" to bringing the hot-button topics on the floor and criticizing President Obama for carrying out too many deportations. 
January 14: Yahoo News: Need help with your tax return? Don't bother calling the IRS!
Filing a federal tax return is about to get more complicated for millions of families because of President Obama's health law. But they shouldn't expect much help from the IRS. The IRS is experiencing budget woes caused by cut backs in funding. These budget cuts were in response to the IRS targeting of conservative groups and the Administration's (IRS's) stonewalling of the Congressional investigation to the Democrat use of this agency for political purposes.  The emails from Lois Lerner and her associates have still not been provided to the Congress. Meanwhile the commissioner blames Congress and not the actions of his own agency for the problems the IRS is facing.
January 13: The Daily Caller:  White House: Obama will fight media to stop anti-jihad articles
The White House Press Secretary said yesterday that President Obama has a moral responsibility to push back on the nation's journalism community when it is planning to publish anti-jihadi articles that might cause a jihadi attack against the nation's defenses forces.  Presidential spokesman Josh Earnest's disclosure during the regular White House morning briefing was an unprecedented reversal of Americans' civil-military relations, and of the president's duty to protect the First Amendment.  Earnest tried to excuse the administration's opposition in 2012 to the publication of anti-jihadi cartoons by the French satirical magazine Charlie Hebdo.
January 13: The Daily Caller:   Former Secret Service Agent:
Obama a Petulant Child, Blaming Secret Service for Skipping Paris Trip:
Former Secret Service agent Dan Bongino blasted the President's decision to blame security concerns for his decision not to attend an anti-terrorism rally in Paris.  The White House blamed security concerns for Obama's decision not to attend the "March Of Unity" in Paris after a deadly Islamic terrorist attack on the satirical magazine Charlie Hebdo in Paris. The Secret Service said that it was never asked to prepare for a presidential visit to Paris.
January 13: McClatchy DC News:  GOP and White House Set Stage for Immigration Debate:
Congress and the White House are heading toward a high-stakes showdown over immigration, with financing for the crucial Department of Homeland Security at stake at the very moment that terrorist attacks in Paris last week have Americans on edge.  The House is expected to vote Wednesday on a $39.7 billion bill to keep the department open after money runs out Feb 28, but with language attached that would aggressively roll back several of President Barack Obama's immigration actions.  Obama says he wants to sign a bill to keep funding the department but that he'll veto it if takes on his immigration orders. 
January 13: National Journal: Obama Backs Government-Run Internet; Of Course He Does!
President Obama will travel to Cedar Falls, Iowa, on Wednesday to tout the ability of local governments to provide high-speed Internet to their residents. And he will urge the Federal Communications Commission to strike down state laws around the country that restrict the ability of cities to build their own broadband networks. The move is likely to draw fire from Republicans, who argue that states should be free to set their own policies—including restrictions on local governments.  Telecom and cable companies have been lobbying for the state laws, arguing that it's not fair for them to have to compete with government-owned Internet providers. The companies claim the city projects discourage private investment and are often expensive failures. House Republicans passed legislation last year to protect the state laws from FCC action.

January 11: Fox News: Senate needs four more votes for Veto-Proof Passage of XL Pipeline
The Senate still needs four votes to pass veto-proof legislation to build the Keystone XL oil pipeline, Senator Hoeven (R-ND), who sponsored the legislation, said Sunday.  Hoeven, said the Senate remains shy of the 67 votes needed to override a presidential veto.  All of the chamber's 54 Republicans and nine Democrats are expected to support the legislation, which needs a two-thirds majority to override a veto.  "But we're going to the floor with an open amendment process, trying to foster more bipartisanship," Hoeven said.  He also suggested Senate Republicans might attach the bill to other legislation that would get 67 votes.  The upper chamber could hold a preliminary vote on the legislation as early as Monday.
January 11: The Hill: White House in Trouble over only sending Ambassador to Paris Unity Rally:
The Obama administration was criticized on social media Sunday for the lack of high-ranking U.S. officials at the unity rally in Paris, where more than 40 world leaders marched in commemoration of the lives lost to terrorism last week.  Attorney General Eric Holder was in Paris for talks on combatting terrorism and was scheduled to attend the rally. He was replaced by U.S. Ambassador to France Jane Hartley, according to reports.
January 11: Fox News: Four Million March for Unity in France following Terrorist Attack
At least 3.7 million people including more than 40 world leaders are marching throughout France on Sunday in a rally of national unity to honor the 17 victims of a three-day terror spree that took place around the French capital.  Missing was a high ranking representative from United States.  The French Interior Ministry said the rally for unity against terrorism is the largest demonstration in France's history, more than the numbers who took to Paris streets when the Allies liberated the city from the Nazis in World War II.

January 11: Fox News:
Dempsey things more can be done to combat terrorism; But Backs Closing of GITMO
Army Gen. Martin Dempsey, chairman of the Joint Chiefs of Staff, suggested Sunday that the United States could do more to fight terrorism but predicted eventual defeat for the new-but-extremely-violent Islamic State group.  Dempsey said that defeating terrorism will require an increased group effort that includes the U.S. military and intelligence community.  Meanwhile others have made the observation that instead of killing militant leaders and the information they have with them, that it might be more productive to capture leaders and put them in GITMO where we can learn more future attacks and methods.  But Dempsey disagrees, giving his support for the closing the U.S. prison in Guantanamo Bay, Cuba, saying the facility, opened in the aftermath of the 9/11 terror attacks, is a "psychological scar" on the American psyche. 
January 11: The Hill: Democrats suit up for Tax Reform Debate
More and more congressional Democrats are insisting that they cannot sign on to a tax overhaul that only helps businesses despite the potential to give a legacy achievement to the President.  Obama and GOP leaders have pointed to taxes as one of just a handful of areas for potential agreement over the next two years, and the White House has long said it wants to limit the focus of reform efforts to streamlining the tax code for U.S. companies.   But liberal lawmakers say there's no way they can agree to a deal that would favor powerful corporations over individuals and families that have yet to feel the economic recovery, especially after Democrats fought unsuccessfully to extend expanded tax breaks for the working poor late last year.
 
January 10: The Daily Caller: Milwaukee Barber Shop Customers Takes on Armed Robber
A would-be armed robber who stuck up a Milwaukee barber shop on Friday received more than a haircut when an armed patron pulled out his own gun and fatally shot the criminal.  "He asked some questions about how much a haircut costs, then went into the bathroom to put his mask on and get his gun ready or whatever," a man identified as Ty told WISN News. "The robber took his eye off the guy that he originally robbed first. I guess he didn't check him good enough because he had a gun on him," Ty explained. 

January 8: The Washington Post: 25 Republicans Defect Speaker Boehner
In the biggest defection from an incumbent speaker in at least 100 years, 25 House Republicans voted for someone other than John Boehner to serve as speaker in the 114th Congress.  Of the 25 there are three from Texas, Brian Babin (voted present), Louie Gohmert (voted for himself), and Randy Weber (voted for Louie Gohmert).  There were also four Democrats who voted against their nominee, House minority leader and former speaker Nancy Pelosi (D-CA).
January 8: National Journal: Boxer out of the Ring
Barbara Boxer (D-CA) who has served in the Senate for 21 years, announced Thursday she will retire at the end of her term at the end of 2016.  This  will open a Senate seat in California for the first time since 1992.  In an interview with her grandson Zach Rodham (who is also Hillary Clinton's nephew), Boxer said that while she will be leaving Congress, she will continue her work on Democratic politics. [This is the same Senate seat vacated by Aaron Augustus Sargent in 1879, the man who first introduced the language of the 19th Amendment that gave women the right to vote.]
January 8: The Daily Caller: A New Year, 300 New Obama Administration Regulations
This year is already seeing a wave of new regulations being published in the Federal Register as the Obama administration unveils 300 new rules in the first seven days of 2015.  According to the Regulatikons.gov Website, they have published 300 final rules, proposals for new rules and regulatory notices in the seven days since the new year began. The bulk of these new regulations are notices, which can lead to rulemakings, meetings and other government activities.  Rules having to do with energy, environment, public lands and agriculture make up the largest share of new regulations. Included in these new rules are proposed EPA air quality standards for lead, reforming coal and oil leases on Indian lands and adjustments for the total amount of fish people can catch off Alaska's coast.
January 8: The Washington Examiner: IRS issues 21 pages of ObamaCare Tax Instructions:
The complicated process of signing up for Obamacare is now being matched by IRS instructions to help Americans figure out how much in healthcare taxes they owe Uncle Sam.  The agency has issued 21 pages of instructions, complete with links to at least three long forms and nine tip sheets.  It is geared to those who have Obamacare or who owe a fine, dubbed "shared responsibility payment," for refusing to get health insurance. The IRS warned that everybody must have health insurance or pay the tax.
January 8: The Weekly Standard: President's Motorcade passes right by scandal-ridden Phoenix VA Hospital
President Obama is in Phoenix Thursday, and his motorcade drove past that city's Veterans Affairs hospital without stopping. Politico's White House correspondent reports.  Obama is spoke at Central High School, about a mile from the VA hospital, but did not visit the VA hospital during his trip to Phoenix.  Dovere of Politico also reported that the president did have time to stop at a nearby home, purchased with federal assistance, while avoiding an opportunity to highlight the importance of fixing the problems with the VA medical service.
January 7: Associated Press: President issues three veto threats in two days:
The White House threatened more vetoes Wednesday against top-priority legislation of the two-day-old Republican-controlled Congress; the Keystone XL pipeline, to make changes to the health care law they also have vowed to repeal, and to delay a key provision of a 2010 financial regulation law.  The conflict comes at a time when the president and the two Republican congressional leaders have all stressed the opportunity for bipartisanship in the two years ahead, and polls generally indicate the public wants divided government to produce compromise instead of gridlock. By approving measures with bipartisan support — the pipeline legislation has well over 60 supporters from both parties in the Senate — it appears Republicans are trying to make the president pay at least a short-term political price if he makes good on his veto threats.  Far larger and more partisan fights likely lie ahead, particularly if, as expected, Republicans attempt to seek large savings in government benefit programs as part of an attempt to balance the budget.
January 6: The Telegraph: Greece verses Europe: Who will blink first?
The Eurozone stands on the brink of another crisis as Athens confronts Brussels and Berlin.  Everybody thinks everybody else is bluffing, all of them betting that a calamitous chain reaction will be averted.  But this time, Berlin seems almost eager to evict Greece from the EU. Greece, on the other hand believes the EU has so much already invested they will not walk away from the 245 billion in loans already dispersed since the crisis erupted in May 2010.
January 5: The Daily Caller: Florida: Constituents tell Congressman to vote against Boehner
Congressman Ron DeSantis (R-FL) dodged and ducked as his constituents pushed him at a Jan. 3 constituency meeting to vote against the re-election of House Speaker John Boehner.  "Are you going to vote for him or not? I mean, that's the question," a Florida constituent asked DeSantis at the meeting in Palm Coast, Florida. DeSantis tried to deflect the pressure, partly by suggesting that no major rival to Boehner has emerged before the first ballot, which is scheduled for Tuesday, Jan. 6, and also by suggesting that Boehner has enough votes to win.  But the constituent pushed back, even as DeSantis said an anti-Boehner vote would provide no gains.  "I'll tell you what it does. It gives you some political capital with people like us. Even if you lose once or twice, at least we know you are fighting for us," he said. "But when you say 'Oh, if I don't vote for it,' then you're not fighting for us. What you're doing is you're bending. We didn't put you there to bend."

January 5: Fox News: Attkisson Sues Obama Administration over Computer Hacking
Former CBS News correspondent Sharyl Attkisson has sued the Justice Department over the hacking of her computers, officially accusing the Obama administration of illegal surveillance while she was reporting on administration scandals. In a series of legal filings that seek $35 million in damages, Attkisson alleges that three separate computer forensic exams showed that hackers used sophisticated methods to surreptitiously monitor her work between 2011 and 2013. "I just think it's important to send a message that people shouldn't be victimized and throw up their hands and think there's nothing they can do and they're powerless," Attkisson said in an interview. The award-winning reporter says she and her attorneys have "pretty good evidence" that these efforts were "connected" to the Justice Department. She said she was caught in a "Catch-22," forcing her to use the lawsuit and an administrative complaint to discover more about the surveillance through the discovery process and to learn the identities of the "John Does" named in the complaints.

January 5: The Daily News: "Normalizing" Relations with Cuba?
On December 17th the President announced plans to "normalize" relations with Cuba and opening a U.S. embassy in Havana.  There're a number of questions worth considering in the wake of the President's unilateral actions. First, were the sanctions working? Will this new policy accomplish our long-term goal of freedom and liberty for the Cuban people?  What is motivating U.S. business support?   Did we get a fair (balanced or a good) deal?  And finally, did the President follow the law? We favor of normalizing relations with Cuba  but only under certain circumstances. Embedded in the Helms-Burton Act is a provision giving the Congress (House and Senate) the authority to override any unilateral Administration actions to recognize Cuba.  We encourage the Congress to exercise this authority until a better deal that helps the average Cuban is negotiated.
January 5: ABC News: Cuban Human Rights: Dissident Detentions on the Rise:
The Cuban government carried out a record number of detentions of dissidents and political activists last year, an independent Cuban human rights group said Monday.  The Cuban Commission for Human Rights and National Reconciliation recorded 8,899 short-term detentions of dissidents and activists in 2014. That was about 2,000 more than the previous year and four times as many as in 2010, said the group's head, Elizardo Sanchez. A U.S. official said on condition of anonymity Monday that the release of all the dissidents wasn't a prerequisite for planned talks in Cuba between the Obama administration and Cuban officials later this month
January 4: Fox News:Retired COP & Navy Vet sues NY over Gun Confiscation
A decorated retired New York cop who served in the U.S. Navy is challenging New York's tough new SAFE Act gun control law, claiming in a lawsuit that his guns were confiscated after he was mistakenly diagnosed as mentally unstable after he sought treatment for a sleeping problem.  Donald Montgomery's lawsuit contends that Gov. Andrew Cuomo and other state officials violated his Second Amendment rights when his guns were seized after a brief hospital stay for insomnia. Montgomery, a cop for 30 years and a U.S. Navy veteran, brought the lawsuit in Rochester Federal Court on Dec. 17.  Montgomery was the owner of four guns -- a Colt .38 handgun, a Derringer .38, a Glock 26 9-mm. and a Smith & Wesson Bodyguard 380.

January 4: The Hill: Thune: We won't shutdown the government but we will use the power of the purse:
John Thune (R-SD) said on "Fox News Sunday" that Republicans would use their budget power in order to fight back against President Obama's executive orders, which GOP lawmakers argue is an overreach of power.  "We're not going to shut the government down," Thune said. "We'll use power of the purse to challenge the president."  Meanwhile, Sen. Bob Corker (R-TN.) said on "Fox News Sunday" that "on bigger issues, we absolutely need him to be involved."  "We look forward to that opportunity," Corker said.
January 4: KOMO News: Navy's CINCPACFLT considers
hundreds of Sonobouys Off the U.S. West Coast
The U.S. Navy could significantly increase the number of sonobuoys it plans to deploy off the Pacific Coast.  The floating, acoustic surveillance devices are used in anti-submarine warfare.  The Oregon reports that in a modified environmental assessment for Northwest training and testing, the Navy increased the number of planned sonobuoys from 20 to 720.  They would be in areas at least 12 miles offshore from Alaska, Washington, Oregon and Northern California.  In addition to more buoys, the document also details additional "maritime security operations" that weren't reviewed in the earlier environmental assessment, possibly including escorts for submarines, search-and-seizure exercises, and anti-piracy missions.
January 4: Fox News: Gohmer (R-TX) to challenge Boehner for Speakership
Louie Gohmert (R-TX) said Sunday that he will challenge House Speaker John Boehner for his post when Congress returns this week to Washington. Congressman Ted Yoho (R-FL) has also thrown his hat in the ring.  "We have heard from a lot of Republicans that said, 'I would vote for somebody besides speaker Boehner.' But nobody will put their name out there," Gohmert said. "That changed yesterday with Ted Yoho."  Boehner once again returns to Capitol Hill amid challenges to keep his post, largely from the conservative members who most recently say he caved in by agreeing last month to a $1.1 trillion temporary federal spending bill, which averted another partial government shutdown.

January 4: Politico:  GOP House and Senate Leadership Staring at Cliffs
[GOP Leadership has big plans but also big obstacles]
Republican leaders think 2015 is their year.  They just won control of the Senate and have a historic majority in the House. The presidential election hasn't yet begun. President Barack Obama says he wants to engage with Capitol Hill. For the first time in a while, there seems to be a genuine thirst for getting something done.  But guess what: Congress is running straight into another series of cliffs --  legislative fights spread throughout the year, which could give House and Senate leadership nearly monthly headaches as they seek to preserve the improving economic climate in the U.S.   The legislative land mines range from tricky transportation issues to the ever-explosive debt ceiling.  These problems can't be ignored, and GOP leadership will have to decide if it wants to set up short-term solutions or negotiate permanent fixes to these long-lingering problems. These deals don't come together quickly and could require leaders to spend their hard-earned political capital on brokering compromises.  The first of these issues is the funding of DHS by February 28th which will include the debate about securing our boarder against illegal immigrant aliens. 

January 4: The Daily Caller: Krauthammer: I'm a recovering Democrat who was mugged by reality
Appearing on Fox News "MediaBuzz," conservative commentator Charles Krauthammer spoke about his political transformation from a Democrat to a conservative, and how he was "mugged by reality."  He was working at "The New Republic" in his 20-30s and was a Democrat.  Then Krauthammer describes what happened: "It was a slow-motion mug, and I came out of it intact and a conservative a decade later." He said his writing at the New Republic were on foreign policy issues and that these articles were always conservative.  "People don't remember that in the 1970s, there was a strong conservative wing of the Democratic Party," he said, and he was part of that.

January 4: The Hill:
McConnell: Jobs, Keystone Pipeline and Regulatory Expansionism will Head the Senate Agenda:
Soon-to-be Senate Majority Leader Mitch McConnell (R-KY) said on Sunday that the GOP agenda will be focused on "voting on things I know [President Obama is] not going to like."  He said that jobs would be the number one focus, also lumping in the Keystone XL pipeline project and rolling back strict environmental and healthcare regulations.  The incoming majority leader also took a softer tone than in years past when it came to working with the administration.  "You know, the first two years, he had huge majorities in the House and Senate. The last four years, he controlled the Senate. They guaranteed he never got anything he didn't like," he said on Sunday.  "Now he needs to talk to us," McConnell continued. "And that's good, because when the American people elect a divided government, they're not saying they don't want anything done. What they are saying is, they want things done in the political center, things that both sides can agree on. We talk about the things where there may be some agreement."
January 3: Fox News: Huckabee Leaves Fox, Considering a run in 2016
Fox News host and former Arkansas Gov. Mike Huckabee announced Saturday that he is leaving the network after six and a half years as the host of "Huckabee," and will make a decision on a possible 2016 presidential run by late spring.  The former governor expressed thanks for what he called "the ride of a lifetime."  "I have never had so much fun in my life," Huckabee said. "But I also realize that God hasn't put me on earth just to have a good time or to make a good living, but rather has put me on earth to try to make a good life."  Huckabee said that he would not rule out running for president in 2016, and that it is not possible for him to openly determine political and financial support to justify a race while doing the show.
January 1: The Hill: ObamaCare Faces New Challenges in 2015
As ObamaCare enters its fifth year, there are still major components of the law to be worked out for the first time.  Both the individual mandate and the employer mandate – which are considered vital pillars of the president's landmark healthcare law – will confront new challenges in 2015.  Doctors and hospitals will also face new penalties for failing to comply with federal rules such as those requiring the use of e-records.  The stakes are high in 2015. The administration will be hoping that ObamaCare regains ground after a muddy patch over the last few weeks that included controversies around the administration's famously blunt former adviser Jonathan Gruber, an inflated enrollment tally and a new legal threat to the law's subsidies.
January 1: The Hill: The Budget will be one of the conflicts between the White House and Congress in 2015
The federal budget is likely to be the central battleground between the President and the new Congress in 2015.  The Republicans have vowed to slash the size of government.  The President has threatened to use his veto. Here are the dates to watch as the conflict unfolds.
February 2: Obama's budget deadline:
February 27: DHS funding runs out: 
March 15: Debt limit suspension expires:
April 1: GOP budget resolution: 
September 30: Shutdown deadline:
January 1: The Daly Caller:
Armed Robber holds up fireworks stand, clerk shows him a different kind of firecracker:
An employee at a fireworks stand near Houston used a special kind of firecracker in response to an armed robbery attempt that occurred Tuesday night.  Two men pulled up one of the men got out and pulled a gun on the employee on duty and demanded money from the store.  But the clerk thought fast and remembered he had something that goes "Boom" in the store's office.  He had a gun of his own and fired it several times at the armed man, hitting him in the face, wrist, and back.  The would-be robber was air-lifted to a nearby hospital and is listed in critical condition. His accomplice fled the scene in the getaway car. The clerk was not injured.

December 31: The Daily Caller: Wendy Davis Says She regrets stance on guns in Campaign:
Wendy Davis' stance on the issue of open carry gun laws was a political one, and not in line with her "core beliefs," the failed Texas Democratic gubernatorial candidate said in a recent interview.  "There is one thing that I would do differently in that campaign, and it relates to the position that I took on open carry,"  Davis said in her first interview since getting whooped by Republican Greg Abbott last month.  "I made a quick decision on that with a very short conversation with my team and it wasn't really in keeping with what I think is the correct position on that issue," Davis continued.
December 31: The Daily Caller: President Aborts Pro-Life Judicial Appointment
President Obama dumped one of his federal judgeship picks after a pressure campaign by a pro-abortion group that opposed the nominee's pro-life record.  The White House said Wednesday that it will not re-nominate Michael Boggs to a federal judgeship in Georgia. The U.S. Senate did not vote on Boggs in the year 2014, during which time his candidacy withered on the vine. Boggs was one of the few conservative-leaning figures that Obama ever nominated to anything, and only because of a political deal with some Georgia Republicans.
December 31: Fox News: VA facing new Congressional Crackdown after Colorado hospital boondoggle
A congressional battle is brewing over the Department of Veterans Affairs' admitted mismanagement of construction projects across the country -- including an over-budget, billion-dollar hospital in Colorado that was, briefly, abandoned by the contractor. "VA construction managers couldn't lead starving troops to a chow hall," Colorado Rep. Mike Coffman said in a recent statement. Coffman, an Army and Marine Corps combat veteran, plans to introduce legislation stripping the VA of its authority to manage construction projects, and putting the Army Corps of Engineers in charge instead.
December 31: The Washington Examiner: 
21,000 regulations so far and counting: 2,375 Set to go in 2015
The pace of agencies issuing new rules and regulations has hit a record high under President Obama, whose administration's rules have filled 468,500 pages in the Federal Register.  And, according to the Completive Enterprise Institute (CEI), the president is poised to unleash another 2,375 new rules on American businesses without first giving Congress an up or down vote.  CEI's, vice president for policy, told Secrets Wednesday that of the top six biggest Federal Register page tallies since 2002, the Obama administration owns five. This year, he said, the Federal Register ended up printing 79,066 pages — 78,978 when blank pages are removed.

December 31: Fox News: Admin releases five more GITMO prisoners, sent to Kazakhstan
The Defense Department announced Wednesday that five more prisoners will be transferred out of Guantanamo Bay to another nation, in the latest step by the Obama administration to whittle down the prisoner population in pursuit of ultimately closing the camp.   The five men will be transferred to the Central Asian nation of Kazakhstan for resettlement, the U.S. government announced.   The two men from Tunisia and three from Yemen -- who have been at the camp for a dozen years -- had been cleared for release from the prison by a government task force but could not be sent to their homelands. The prison population at GITMO is currently 127, according to a Pentagon statement on Tuesday.

December 30: The Guardian: Cuban dissidents arrested before free-speech demonstration in Havana
Cuban police have detained at least three leading dissidents ahead of a planned free-speech demonstration in the Plaza de la Revolución.  The arrests of Antonio Rodiles, Eliezer Avila and Reinaldo Escobar look set to be the biggest test yet of diplomatic relations with the US since they were restored earlier this month after 53 years of tension.  The crackdown came around lunchtime on Tuesday, just hours before local performance artist Tania Bruguera was due to stage an open-microphone event in Havana's most politically sensitive square. This was to be a test case regarding the granting of free speech rights to dissidents.
December 30: Fox News: ObamaCare Fines rising in 2015 as the IRS Prepares to Collect:
Don't have health insurance? Get ready to pay up. The ObamaCare-mandated fines for not having insurance are rising in 2015 -- and for the first time, will be collected by the Internal Revenue Service.   The individual requirement to buy health insurance went into effect earlier this year. But this coming tax season is the first time all taxpayers will have to report to the IRS whether they had health insurance for the prior year.   The fine will jump in 2015 to $325 or 2 percent of income, whichever is higher. By 2016, the average fine will be about $1,100, based on government figures. The insurance requirement and penalties remain the most unpopular part of the health care law. According to government figures, tens of millions of people still fall into the ranks of the uninsured.
December 30: The Washington Times:
Gun owners fear Maryland Police Targeting them for traffic stops:
A year ago this New Year's Eve, John Filippidis of Florida was driving south with his family on Interstate 95 when the Maryland Transportation Authority Police pulled over his black Ford Expedition and proceeded to raid it while his twins, wife and daughter looked on — separated in the back seats of different police cruisers.  The officers were searching for his Florida-licensed, palm-size Kel-Tec .38 semi-automatic handgun, which he left at home locked in his safe. (Maryland does not recognize handgun permits issued by other states.)  When the search turned up nothing, Filippidis, 51, was allowed to go and was issued only a speeding warning.  But the incident gained national attention.   Filippidis went on multiple radio programs and described in detail how scared and outraged he and his family were. He wondered: How did the police know he was licensed for concealed carry, and what right did they have to search through his personal items on the side of the busy interstate filled with holiday travelers on that 10-degree day?
December 30: Reuters: Venezuela Confirms Recession as Inflation Hits 63.6%
Venezuela entered a recession in 2014, with the economy shrinking in the first three quarters, the Central Bank said on Tuesday, blaming political opponents for the dismal figures.  In a statement, the bank said GDP contracted 4.8 percent in the first quarter, versus the same period of last year, then it fell a further 4.9 percent in the second quarter and shrank 2.3 percent in the third quarter.  The statement added that 12-month inflation, which is the highest in the Americas, reached 63.6 percent in November.
December 30: The Daily Mail:
Queen's Guard falls back behind gates in face of mounting fears of new 'lone wolfs"
Security chiefs have taken the dramatic step of withdrawing Royal Guards from their high-profile posts outside palaces and placing them in more secure locations amid mounting fears of 'lone wolf' Islamic terrorist attacks.  For the first time since the height of the IRA's terror campaign, the soldiers are also no longer allowed on sentry duty alone, and are now accompanied by armed police.  The move Benghazi to more secure positions behind gates or railings is a direct response to attacks such as the murder of Fusilier Lee Rigby and the killing of a sentry by a lone gunman at the Canadian Parliament two months ago.
December 29: The Daily Mail: Cuba-US detane upend life for Cuba dissidents:
President Barack Obama told the world this month that engaging Cuba is the best way to strengthen people pushing for greater freedom on the island.  Less than two weeks after it was announced, the U.S.-Cuba detente is upending the civil society Obama hopes to strengthen. The prospect of engagement between the two Cold War antagonists seems to be undercutting the island's hard-line dissidents while boosting more moderate reformers who want to push President Raul Castro gradually toward granting citizens more liberties.  The traditional dissidents say they feel betrayed by a new U.S. policy of negotiation with a government that Washington and the U.S.-backed opponents worked for decades to undermine. They say they fear that detente serves the Castro administration's aspiration of following China and Vietnam by improving the economy without conceding citizens significantly greater freedoms.

December 29: Daily Caller: IRS Goes After Nonprofit Hospitals on Asking Customers to Pay Bills
The Obama administration announced new rules under Obamacare on Monday that target nonprofit hospitals' efforts to get paid by their patients.  Nonprofit hospitals, which serve a charitable purpose and are often religiously affiliated, will now be subject to strict rules on when and how they can collect payments from customers, thanks to regulations included in the health-care law. As a condition of their tax-exempt status, these hospitals must "take an active role in improving the health of the communities they serve," Treasury Department deputy assistant secretary for tax policy Emily McMahon wrote.  Under the new IRS rules, the penalty for failing to meet the new standards could even lead hospitals' tax-exempt status to be revoked entirely.
December 29: The Daily News: The United States Grand Jury System Works!
In the modern era police officers are under the microscope.  They need to make split second decisions and they don't always get it right.  Those who don't should be held accountable.  In Ferguson the grand jury determined that the evidence showed the police officer who shot and killed a suspect did not violate the law and that his actions were warranted. Now is the time for religious and political leaders to choose for the good and to decide not to incite violence, and not just violence but also hatred toward others.  They need to stop being divisive.  All of us need to take action for the good and decide today that we will not push our own agenda in a way that incites others.  We should not be pushing others to hate police officers or anyone else.  All of us need to decide today not to speak in such a way that it incites others to take actions like the men who murdered three police officers a week ago.
December 29: The Daily Caller: Government Failures of 2014
The federal government's waste in 2014 ranges from pornography and drunkenness to ignoring homeless veterans, and that's not the half of it.  The U.S. government spent $3.5 trillion this year with a deficit of $486 billion. Federal spending has grown 63 percent faster than inflation in the last 20 years, and with skyrocketing spending, the federal government has, believe it or not, wasted billions. 
Here are some examples of government waste | Sen Coburn's annual "Wastebook" highlighted the most outlandish government spending. In 2014.

December 29: Fox News: Soldiers relocate Wedding so Obama can play golf:
Before they could say "I do," President Obama needed to play through!  Two Army soldiers had to relocate their Hawaii wedding over the weekend so the commander-in-chief could play golf.  The Army captains, Natalie Heimel and Edward Mallue Jr., had planned to get married at the 16th tee box at Kaneohe Klipper Golf Course, on Marine Corps Base Hawaii, on Sunday.   But just as they were finishing their wedding rehearsal on Saturday, they were told they'd have to move -- to accommodate the president's round the following day.   "It was emotional, especially for her -- she's the bride and in less than 24 hours they had to change everything they had planned," Mallue's sister said.  The couple reportedly ended up moving to a lush site overlooking the 16th hole, which one of the wedding planners said was more secluded and prettier anyway.   The White House may not have even known about the wedding in advance.

December 29: The Daily Caller: Conservative Congressmen Plan to Vote Against Boehner for Speaker:
Some disaffected conservative House Republicans are planning to vote against John Boehner for Speaker of the House when the new Congress convenes next week.  The official speaker's election is set for Jan. 6., when the House will convene for a public floor vote to open the new Congress.  Usually the vote is just a formality, but these lawmakers are planning to vote for someone other than Boehner who has been speaker since 2011.  "Right now, I've been meeting with a small group, and we — about 16 to 18 — and we're hoping to have a name of a sitting member of Congress that we can call out their name," Walter Jones (R-NC) said in a local radio interview before Christmas.  Though ousting Boehner is seen as a long shot endeavor, the hope of the anti-Boehner bloc is for enough Republicans to deny Boehner a majority of the vote, which would cause him to drop out of the race.

Such an attempt was tried two years ago, but ultimately failed: a group of conservatives tried to overthrow Boehner during the public vote, but only nine conservatives, frustrated with Boehner's leadership, ended up voting against him. Organizers of that effort said more people had committed to vote against Boehner beforehand, but backed out before the vote.  And that's part of the problem with the plan—each House member stands up and calls out the name of the person he/she is supporting.   To win the speaker's race, Boehner needs the support of a majority of people present. If everyone in the House votes, that would be 218.  If 20 Republicans vote for someone other than Boehner, under that scenario, the Ohio Republican will not have a majority and the body will have to vote again until someone reaches that threshold.  If this would happen, these conservatives hope Boehner would drop out of the speaker's race and another Republican candidate would run for speaker.
December 29: The Daily Caller: Obama's See-no-Islam Policy Forces U.S. Military Rethink Strategy:
President Barack Obama's top special-forces general in the Middle East is quietly trying to look beyond the president's insistence that Islamic terrorism isn't Islamic.  The reexamination is camouflaged by the general's use of a panel of outside experts to help develop a military and ideological strategy against the jihadi group, which blitzed through western Iraq in the summer of 2014.  "We do not understand the movement, and until we do, we are not going to defeat it," Maj. Gen. Michael Nagata, the special forces commander in the Middle East, told the group of outside experts, according to a friendly article in the New York Times.
December 28: Yahoo News(Reuters):  Cuban Prisoner Release: Who they are Remains a Mystery
Cuba's most prominent dissidents say they have been kept in the dark by U.S. officials over a list of 53 political prisoners who will be released from jail as part of a deal to end decades of hostility between the United States and Cuba.   For years, dissident leaders have told the United States which opponents of Cuba's communist government were being jailed or harassed, but they say they were not consulted when the list of prisoners to be freed was drawn up or even told who is on it.  The lack of information has stoked concern and frustration among the dissidents, who worry that the secret list is flawed and that genuine political prisoners who should be on it will be left to languish. 

December 27: The New York Times: As More Get Insurance; Doctor Shortage Worsens
Just as millions of people are gaining insurance through Medicaid, the program is poised to make deep cuts in payments to many doctors, prompting some physicians and consumer advocates to warn that the reductions could make it more difficult for Medicaid patients to obtain care. The Affordable Care Act provided a big increase in Medicaid payments for primary care in 2013 and 2014. But the increase expires on Thursday — just weeks after the Obama administration told the Supreme Court that doctors and other providers had no legal right to challenge the adequacy of payments they received from Medicaid.
December 27: Yahoo News (Reuters):
Famous Venezuelan Ice Cream Shop Closes Doors Due to the Economy
An ice-cream store listed in the Guinness World Records book for its 863 different flavors has become the latest victim of Venezuela's economic crisis. "We are closed during the season due to shortage of milk," the famous Coromoto ice-cream store in the highland town of Merida announced on its Facebook page. Locals confirmed that the shop, hugely popular among tourists for its exotic and strange flavors ranging from beer to beans, had been closed since Christmas Eve.  A sign on the door asked customers' forgiveness "for not attending you due to the lack of milk."

Venezuelans have been suffering acute shortages of basic goods, from toilet-paper to spare tires, all year due to an economic slowdown caused by its socialistic/progressive economic policies, the highest inflation in the Americas, and the impact of strict currency controls.

December 26: The Washington Post:
Obama Looks to GOP to get Free Trade Agreement against Democrat Resistance:
President Obama is preparing a major push on a vast free-trade zone that seeks to enlist Republicans as partners and test his premise that Washington can still find common ground on major initiatives. It also will test his willingness to buck his own party in pursuit of a legacy-burnishing achievement. Already, fellow Democrats are accusing him of abandoning past promises on trade and potentially undermining his domestic priority of reducing income inequality. The dynamic, as the White House plots strategy for the new year when the GOP has full control of Congress, has scrambled traditional political alliances.
December 26: Associated Press:
Father & Son Risk Lives on Raft to escape Cuba: Treated as Celebrities and Welcomed to Freedom:
Ten days at sea, out of gas but full of hope for freedom, they finally made it to a sandy beach in Miami in their rickety raft made of wood, metal and intertubes.   They jumped out and ran barefoot to a metal gate. A guard opened the door.  "Welcome to the land of liberty!" he said.  A month later they were on their way to Portland, OR where a church group had provided housing, a job, and education.  Why did they leave?  A quest for freedom and relief from Cuban wages that averaged $20 per month.

December 26: Associated Press: New Russian Military Doctrine: NATO is Top Threat
President Vladimir Putin has signed a new military doctrine that describes NATO's military buildup near the Russian borders as the top military threat amid Russia-West tensions over Ukraine.  The document released by the Kremlin on Friday maintains the provisions of the previous, 2010 edition of the military doctrine regarding the use of nuclear weapons. It says Russia could use nuclear weapons in retaliation to the use of nuclear or other weapons of mass destruction against it or its allies, and also in case of aggression involving conventional weapons that "threatens the very existence" of the Russian state.  For the first time, the new doctrine says that Russia could use precision weapons "as part of strategic deterrent measures." The document doesn't spell out conditions for their use.
December 25: The New York Times:
Some High-level VA Officials Knew of Problems  Before the Scandal Broke
Long before revelations in the spring that the Veterans Affairs hospital in Phoenix had manipulated waiting lists to hide that veterans were facing long delays to see doctors, senior department officials in Washington had been made aware of serious problems at the hospital, according to filings before a federal administrative board.  The documents in the case of the Phoenix hospital director Sharon Helman, who had been contesting her Nov. 24 firing, provided new details of how much officials knew about the medical center, including patient backlogs, shortages of medical personnel and clinic space, and long waiting lists.
December 24: The Tucson Sentinel:  Immigrants still surging into Texas shelters
After a brief lull, the surge of undocumented families passing through a temporary shelter set up by Catholic Charities of the Rio Grande Valley seems to be rising again. The spotlight may have turned away, but if the sense of crisis is gone, the people have not stopped coming.  The number of unaccompanied minors apprehended, or who have surrendered, has gone down from about 5,460 in October and November of 2013 to about 3,220 during the same months this year. But the number of parents with one or more minor children has stayed about the same: 3,430 in October and November of last year compared with 3,360 this year. So it doesn't seem like this issue is going to end anytime soon.
December 23: Yahoo News: Russia and four former USSR nation states form fragile alliance:
Russia and four other ex-Soviet nations on Tuesday completed the creation of a new economic alliance intended to bolster their integration, but the ambitious grouping immediately showed signs of fracture as the leader of Belarus sharply criticized Moscow.  The Eurasian Economic Union, which includes Russia, Belarus, Kazakhstan, Armenia and Kyrgyzstan, comes to existence on Jan. 1. Russia had tried to encourage Ukraine to join, but its former pro-Moscow president was ousted in February following months of protests. Russian President Vladimir Putin said that the new union will have a combined economic output of $4.5 trillion and bring together 170 million people.  But Belarus' President Alexander Lukashenko cracked the ceremonial veneer of the meeting by launching a harsh attack on Moscow for damaging Belarus' economic interests with moves to restrict its exports to Russia. 

December 23: Yahoo News:
Sheriff Joe's Suit against Obama immigration thrown out for lack of "standing"
A federal judge on Tuesday threw out a lawsuit brought against Barack Obama by an Arizona police chief who called the U.S. president's sweeping immigration reforms unconstitutional, saying the plaintiff lacked legal standing in the case.  Judge Beryl Howell of the U.S. District Court for the District of Columbia denied the demand by Maricopa County Sheriff Joe Arpaio for a preliminary injunction to halt the policies.  The Sheriff says he filed the case because the President has overstepped his powers by bypassing Congress and ordering the changes himself.

Arpaio's lawsuit said the reforms, which eased the threat of deportation for about 4.7 million undocumented immigrants, amounted to an amnesty and would encourage more people to cross the border illegally.  Beryl's 33-page decision said Arpaio did not meet the legal requirements to qualify as a person of standing to be able to bring a case on constitutional grounds.
December 23: The Daily Beast: Bin Laden Shooter under investigation for disclosing classified information
The former Navy SEAL who ignited a controversy when he publicly claimed credit for killing Osama bin Laden is under investigation for possibly leaking official secrets, The Daily Beast has learned.  When reached for comment, Ed Buice, NCIS Public Affairs Officer confirmed "The Naval Criminal Investigative Service (NCIS) is in receipt of an allegation that Mr. O'Neill may have revealed classified information to persons not authorized to receive such information. In response, NCIS has initiated an investigation to determine the merit of the allegations."  It wasn't clear to whom specifically O'Neill is alleged to have disclosed classified information, or what that information was.  O'Neill contends that the non-disclosure agreements he signed while in the military didn't cover aspects of the raid that he discussed with journalists, according to people familiar with the matter.

December 22: Reuters: From Baltic to Asia: East-West confrontations in the sky heat up
From the skies of the Baltic to the South China Sea, a new era of confrontation with Russia and China is pitting U.S. and allied pilots against their counterparts on a scale not seen since the Cold War era. Lying behind the aerial sabre-rattling are high tensions between the West and Russia over Moscow's role in Ukraine's separatist conflict and China's efforts to build up its military while being more assertive over its claimed maritime boundaries. Sweden has complained about Russian military aircraft nearly hit a civilian airliner.  U.S. reconnaissance plane and Chinese fighter jet had a near miss over the South China Sea, while Chinese and Japanese fighter pilots increasingly spar over disputed islands.   Meanwhile NATO reported earlier this month that its jets had scrambled more than 400 times this year as Russian air force jets approached its air space, twice the level from 2013.

December 22: The Daily Caller:
Anti-Gun PSA Encourages Kids to Steal Parent's Guns and Turn them in to Teachers:
A provocative public service announcement released by a San Francisco-based production company encourages children to put themselves at risk and commit a slew of crimes by stealing their parents' guns from home and turning them in at school.  In the anti-gun ad a boy who appears to be in his early teens is shown walking up the stairs of his home and wandering into his mother's bedroom. The boy is shown opening the drawer to his mother's dresser, where a handgun is hidden. The boy takes the gun from the dresser and leaves the room. The ad then flashes to his school where the boy ventures up to his teacher's desk after the rest of his classmates have left and gives the gun to a startled teacher's desk and saying "Can you take this away? I don't feel safe with a gun in my house." The ad-maker is encouraging highly illegal, risky, and dangerous actions -- theft of a weapon, illegal concealed carry and carrying a weapon on school property.
December 22: The Daily News: Football and the American Dream:
The story behind Mississippi State's Battle Bells is about two guys with an entrepreneurial spirit.  They were willing to take risks with what little money they had.  They came up with an idea and ran with it, seeking help to be sure, but determined to make it work.  They weren't relying upon others or handouts from the government.  Along with their partner -- Long Branch Manufacturing -- they offered a product that was in demand for a price buyers were willing to pay and their business took off!  This is an example of football and the American dream all wrapped into one and one other thing, they also proved that Made in the USA still works!


Paul Harvey
(Date Unknown):
Commentary on being a Police Officer
Given what has happened with the murder or three police officers over this weekend (two in New York and one in Florida) I am posting this in their honor!
December 21: IJ Review: Rubio: President's Policy does nothing to further freedom of the Cuban people
Sen. Marco Rubio (R-FL) made the Sunday talk show rounds to weigh in on the President's decision last week to normalize relations with Cuba. Rubio is strongly opposed to Obama's actions. When questioned by Chuck Todd on Meet the Press Rubio said the question is not what is wrong with normalization but what will it do to help us acheivve our goal, the goal of freedom and liberty for the Cuban People. He noted Raúl Castro's speech in which he made very clear there will be no political change on the island. Nor did the president ask for any. 

December 21: Fox News: Cuban exiles protest normalizing relations with Cuba:
Cuban opposition leaders from the island joined Cuban American politicians and activists on Saturday, pledging to oppose the Presiden's plan to normalize relations with the communist nation and disputing the notion that their community is split by a generational divide.  Those protesting argued that Obama's gestures would do nothing to improve the prospects of a democratic Cuba.  "The worst infamy is the pretext he used: He says it's to help the Cuban people," said one speaker, when the opposite is the truth.
December 20: The New York Times: Raul Castro: Thanks USA, but we will remain communists!
President Raul Castro declared victory for the Cuban Revolution on Saturday in a wide-ranging speech, thanking President Obama for "a new chapter" while also reaffirming that restored relations with the U.S. did not mean the end of Communist rule in Cuba.  In a televised speech before Parliament and a group of favored guests  Castro alternated between conciliatory and combative statements directed at the United States.  He stoked the flames of Cuban nationalism, declaring near the end of his statement, "We won the war." But he also praised  Obama for starting the biggest change in United States-Cuban policy in more than 50 years.  "The Cuban people are grateful," he said, for Obama's decision "to remove the obstacles to our relations."  He added that all issues and disputes between  Cuba and the United States would be on the table in coming discussions about re-establishing formal diplomatic ties between the two countries. But he offered no immediate concessions to demands for improvement in Cuba's human rights record.
December 19: Fox News:The Fight against Obama's Lawlessness is just beginning:
The American Center for Law and Justice (ACLJ) Tuesday joined with 27 members of Congress and more than 60,000 Americans to file an amicus brief in the leading lawsuit against the President's immigration actions. They joined 24 states in challenging the president, expressing their arguments.  The Constitution clearly vests in Congress the exclusive authority to make law and set immigration policies. Article 1, Section 8 of the Constitution declares that Congress has the power to "establish a uniform Rule of Naturalization" -- not the president. The Congress has made its will known giving the President little room to stand upon in trying to change the law. But the President is attempting to change the law without the Congress.  See a video clip from CSpan where the President says "I took action to change the Law".  This is different from prosecutorial discretion that typically involves a case-by-case analysis, setting enforcement priorities consistent with available resources and policy priorities. 
December 19: The Daily Mail: U.S. troops take on ISIS at Iraqi base
A number of militants have been killed in Islamic State's very first battle with U.S. ground troops after the extremists attempted to overrun an Iraqi military base.  The militants attacked Ein al-Asad military base on Sunday where more than 100 U.S. military support troops are based.  Despite launching the surprise attack just after midnight, ISIS's offensive was swiftly repelled when U.S. troops and F18 jets joined in the skirmish in support of the Iraqi Army.  Facing both Iraqi and US troops supported by F18 jets, an unknown number of ISIS attackers were killed during the two hour firefight before being forced to retreat.  Ein al-Asad came under repeated attack by ISIS troops in October, however, now bolstered by the U.S. assistance, it poses a much more formidable target.
December 19: Bloomberg: Obama takes credit for Hillary's policy push for Cuba normalization
Although President Obama is taking the credit for Wednesday's historic deal to reverse decades of U.S. policy toward Cuba, when Hillary Clinton was secretary of state, she was the main architect of the new policy and pushed far harder for a deal than the Obama White House.  From 2009 until her departure in early 2013, Clinton and her top aides took the lead on the sometimes public, often private interactions with the Cuban government. But Clinton is playing down her own role in the issue, which will surely become important if she decides to run for president. Obama had campaigned on a promise to engage enemies, but the White House initially was slow to make good on that pledge, and on the Cuba front enacted only a modest relaxation of travel rules. From the start, Clinton pushed to hold Obama to his promise with regard to Cuba.

December 19: The Washington Times: Obamacare Surprise just in time for Christmas!
If you like your healthcare plan, the Centers for Medicare and Medicaid Services (CMS) has a Christmas surprise for you! When will this new present arrive? December 25th.  In an ongoing effort to keep Obamacare numbers elevated, CMS has embarked on the next step of its government takeover of healthcare.  It seems CMS is taking a page from Jonathan Gruber's book; rather than allowing the "stupid" masses to make a decision on their own health plan, CMS has proposed a new rule that includes an overly reaching provision allowing CMS to re-enroll anyone who has not made the annual trek back to healthcare.gov in a cheaper plan of CMS' choosing.  The government will simply select your health plan for you.
December 19: Fox News:
Court Brief: Rogue agency defied judges to carry out partisan probe of Wisconsin Conservatives
Agents for the embattled state Government Accountability Board (GAB) in Wisconsin continued a zealous campaign finance investigation into dozens of conservative groups even after judges who preside over the board voted to shut it down.   The documents from an updated complaint filed by conservative plaintiffs in a case against the GAB, appear to support claims that the campaign finance, ethics and election law regulator is a rogue agency. They also show that the GAB considered using the state's John Doe law to investigate key state conservatives and even national figures, including Sean Hannity and WTMJ Milwaukee host Charlie Sykes.

December 18: The New York Times: It's all about money: Businesses start scouting Cuba for opportunities
PepsiCo wants in. So do Caterpillar and Marriott International.  Within hours of President Obama's historic move to restore full diplomatic relations with Cuba, companies in the United States were already developing strategies to introduce their products and services to a market they have not been in for the better part of 50 years — if ever.  But for companies like McDonald's, the Cuban government is going to ask, "How does McDonald's coming in and selling hamburgers help the economy of Cuba?" For Cuba, it's all about helping its failing economy as its traditional supporters (Russia and Venezula) are having economic problems of their own.
December 18: CNBC News: Data Shows Russian Cash has already fled:
It may be a little late for Russian capital controls. The collapse of the ruble has prompted a flight of capital as investors and savers in Russia seek shelter outside the country's borders. Since 2006, the earliest data available, Russian individuals have sent nearly $200 billion out of the country—or more than 10 percent of the country's gross domestic product for 2013. Russian central bankers have been frantically trying to stem a further collapse of the national currency, including a surprise move this week to jack up interest rates to 17 percent. The hope is that those higher rates will bring more hard cash back into Russia—or keep it from leaving.   But the data show that Russians have been sending their money outside the country for years. And the flow of cash has accelerated in the last year, up from $5.9 billion in the first quarter of 2013 to $13.4 billion in the third quarter of this year, the latest data available.
December 18: Politico: IRS May Hold its own Shutdown Party
The IRS is considering its own temporary shutdown due to recent budget cuts enacted by Congress, its chief said Thursday.  IRS Commissioner John Koskinen said furloughs — forced unpaid days off for employees as part of an IRS closure — is one idea reluctantly being tossed about to save money, though they are hoping they will not have to go there. He said a shutdown would mean the IRS would "close the agency for a day, two days, whatever days it would take to close the gap that we can't otherwise close in a reasonable way."  The news comes a day after Koskinen warned employees that all overtime has been suspended and a hiring freeze put inn place. Congress cut the IRS budget by $346 million to $10.9 billion — $1.5 billion less than the administration asked for. The IRS' budget has been reduced about $1 billion since 2010
December 17: The New York Times: Obama Announces normalizing relations with Cuba
The United States will restore full diplomatic relations with Cuba and open an embassy in Havana for the first time in more than a half-century after the release of an American contractor held in prison for five years, President Obama announced on Wednesday.  In a deal negotiated during 18 months of secret talks hosted largely by Canada and encouraged by Pope Francis, Mr. Obama and President Raúl Castro of Cuba agreed in a telephone call to put aside decades of hostility to find a new relationship between the United States and the island nation just 90 miles off the American coast. 
December 17: Fox News: Obama hands Cuba's Castros a major victory, but Congress can still stop it
Establishing ties with Cuba has been on President Obama's bucket list for some time.  And the president will go on picking off the next items on the bucket list for the next two years of his term unless Congress decides to stop him. So what can Congress do?  Right off the bat, Congress must make it crystal clear to President Obama that he lacks the authority to lift the embargo on Cuba, allow trade to take place between the two nations, let tourists to go to Cuba to bail out the regime or give Cuba have access to capital markets. U.S. law—the Helms-Burton Act of 1996—gives the Congress power to override any action taken by the executive to lift the embargo.

December 17: CBS Miami: Little Havana erupts in protests about Obama Cuba Policy
News of an American's release and the administration's change to U.S. policy toward Cuba has swept through the streets of Little Havana in Miami.  Cuban-Americans have flocked Cafe Versailles, a political hotspot to trade opinions on the news. CBS4's Natalia Zea spoke with several hard line Cuban-Americans at the Little Havana cafeteria. "It's a good thing that they freed Alan Gross. He is a patriot," said Cuban-American Gonzalvo Lopez. But the Cuban-Americans gathered at the restaurant, some with angry signs, seem to agree the U.S. government should not have released three Cuban spies detained by the U.S. 

December 17: USA Today: Obama Executive Orders by Memoranda
The President has issued a form of executive action known as the presidential memorandum more often than any other president in history — using it to take unilateral action even as he has signed fewer executive orders.  When these two forms of directives are taken together, Obama is on track to take more high-level executive actions than any president since Harry Truman battled the "Do Nothing Congress" almost seven decades ago. These executive actions include: giving federal employees the day after Christmas off; imposing economic sanctions; determining how national secrets are classified; and making policy on gun control, immigration and labor regulations.

Like executive orders, presidential memoranda don't require action by Congress. They have the same force of law as executive orders and often have consequences just as far-reaching. Obama has issued 195 executive orders and 198 presidential memoranda.
December 17: The Hill: Obamacare fines loom on the horizon for the uninsured
People without insurance are running out of time to avoid the hefty ObamaCare penalties that the IRS will be handing down in 2016.  Consumers face a Feb. 15, 2015, deadline to buy insurance, after which those without coverage could be hit with fines of $325 per adult or 2 percent of family income, whichever is higher.  Under the second-year enrollment rules, families that forgo insurance could end up owing $1,000 or more.
December 17:  The Daily Mail: Russians flock to stores to purchase items before major price increases
Russian consumers flocked to the stores Wednesday, frantically buying a range of big-ticket items to pre-empt the price rises kicked off by the staggering fall in the value of the ruble in recent days.  As the Russian authorities announced a series of measures to ease the pressure on the ruble, which slid 15 percent in the previous two days and raised fears of a bank run, many Russians were buying cars and home appliances before prices for these imported goods shoot higher.    "This is a very dangerous situation. We are just a few days away from a full-blown run on the banks," Russia's leading business daily Vedomosti said in an editorial Wednesday.

December 17: Stars and Stripes:
Army: New Blimp-like radar platform for identifying cruise missiles revealed
The Army showed off a blimp-like airship Wednesday that is designed to help the military detect and destroy cruise missiles speeding toward the nation's capital or other major East Coast cities.  The radar-toting vehicle will be launched next week as part of a three-year test of the system at Aberdeen Proving Ground, about 25 miles northeast of Baltimore.  When fully deployed next spring, the system will feature two, unmanned, helium-filled balloons, one scanning a major part of the east coast and the providing precision radar data to help the military on the ground to pinpoint targets. 
December 15: Bloomberg: Russia Raises Interest Rate to Hold Off Rout of the Ruble
Russia's central bank raised its benchmark interest rate the most since the nation's 1998 default, making the announcement in the middle of the night in Moscow as policy makers seek to douse investor panic and stem a ruble rout.  Russia's central bank has raised interest rates six times in 2014 after more than $80 billion spent from its reserves failed to stop a 49% selloff of the ruble, the world's worst-performing currency this year. President  Putin, whose incursion into Ukraine's Crimea peninsula in March prompted the U.S. and its allies to strike back with sanctions, this month called for "harsh" measures to deter currency speculators.  This plus the decline of oil prices has had a further detrimental effect on the Russian economy.  

December 15: The New York Times: Spending Bill: Salty Foods and belching cows are the winners:
Health insurance companies preserved their tax breaks. Farmers and ranchers were spared having to report on pollution from manure. Tourist destinations like Las Vegas benefited from a travel promotion program. All these are part of the giant spending bill that cleared the Senate on Saturday and is headed to President Obama for his signature.  There  were also provisions that prohibit the federal government from requiring less salt in school lunches and that allow schools to obtain exemptions from whole-grain requirements for pasta and tortillas. Representative Marcy Kaptur, Democrat of Ohio and a senior member of the House Appropriations Committee, criticized the $1.1 trillion spending measure as "a Christmas tree bill," decorated with "dangerous and unwelcome, nongermane riders."  
December 15: The Daily News:
The Issue of Concealed versus Open Carry:
Our advice? If you want to carry because it's macho, don't do so because you could be headed for trouble. If you want to carry for protection, go for it. But always remember you are personally responsible and accountable for your actions. If you are angry, leave your weapon at home. Think before you act and never pull a weapon unless you actually intend to use it.
Our recommendation is that open carry be permitted while legislators might want to consider requiring a handgun safety course so those carrying will know how to safely handle the weapon and their responsibilities relating to using it.

December 11: Fox News:
After approving the Rule 214 to 212, the House Sends $1.1 Trillion Spending Bill to the Senate:
The House narrowly approved a vital spending bill Thursday night despite deep misgivings among liberals and conservatives alike, sending the measure to the Senate as a funding deadline looms. The bill passed on a 219-206 vote, following an intense lobbying effort by House Republican leaders and the Obama White House.  Current government funding technically runs out at midnight Thursday, and lawmakers still may have to pass a stopgap measure to buy time as the Senate debates the main $1.1 trillion spending package.  Earlier in the day the House approved the rule for considering this legislation by a closer vote 214-212.
December 11: The Hill: 
Rule that allowed consideration of the $1.1 Trillion in spending cleared House by two votes:
The House on Thursday narrowly passed a rule to set up debate on the $1.1 trillion "cromnibus" government funding bill, in a dramatic vote that for several minutes was on the brink of failing.  By a razor-thin margin of 214-212, the House advanced to debating the underlying appropriations bill to avoid a government shutdown at midnight. [Read the full vote breakdown here.] Only two Republicans of the Texas congressional delegation voted against the rule (Louie Gohmert and Steve Stockman) that allowed the consideration, and eventual passage, of the measure.
December 11: Fox News: Majority of Americans want the Administration staff to testify on Benghazi
A Fox News poll shows a majority of American voters wants Congress to keep investigating Benghazi -- and they want to hear from White House staffers, who they suspect of a cover-up.  The poll finds 70 percent of voters think President Obama should direct all White House staff involved in the response to the Benghazi attacks to testify under oath before the House select committee investigating the matter.  That includes a 56-percent majority of Democrats.  On Wednesday, Rep. Trey Gowdy, chair of the House select committee investigating Benghazi, told Fox News's Greta van Susteren he thinks it is important for the committee to hear from Ben Rhodes, a White House political appointee who authored an email that perpetrated a false narrative on Benghazi.
December 11: The Hill: Susan Rice must be called to testify on Benghazi
Rep. Trey Gowdy (R-SC), the chairman of the House Select Committee Benghazi, wants Susan Rice to testify, setting up a high-profile confrontation.  "Susan Rice has to be called," Gowdy said. "She's never been called before a committee of Congress to explain what role she played in the drafting or the giving of the White House talking points." Rice, the national security adviser, has faced criticism for her Sunday show appearances after the attacks during which she blamed them on a spontaneous demonstration stemming from an anti-Islamic video.
December 11: The Hill: Gun Rights Advocates call upon Republicans to defund Government
Some gun rights advocates are urging lawmakers to vote no on the $1.1 trillion spending package over what they see as a major threat to the Second Amendment.  Gun Owners of America (GOA) say Republicans should vote against the bill that would avert a government shutdown because it provides more than $1 billion in support for "Barack Obama's anti-gun executive actions."  "It 'fights gun violence' with $1.1 billion — an increase of $53 million," said GOA's chairman and executive director Tim Macy.  "We all know this is a euphemism for gun control, and there is nothing which prevents the administration from using this money to support its anti-gun 'executive action' agenda," he added. Meanwhile the NRA seems to disagree with this line of reasoning.
December 11: The Daily Caller: President's Executive Actions: Survey Responses
In a recent poll sixty percent said they "disapprove of Obama bypassing Congress to make the changes" immigration law, while 38 percent approved. When asked about the Obama's impact on the constitution, 68% agreed that "Obama's use of executive orders and acting without Congressional approval may be permanently altering our country's system of checks and balances." Only 20 percent dismissed that concern. When asked about the threat of more migrations if the amnesty is adopted, 74 percent of respondents said that "easing the immigration laws in this way will result in more people entering the United States illegally." Only nine percent dismissed that worry.
December 10: Fox News: 
Cops are often the guys in the white hats (e.g., the Good Guys):
A rookie Alabama police officer who responded to a shoplifting call at a Dollar General store this weekend made the right choice; he paid for the dozen eggs a grandmother was allegedly trying to steal for her hungry children.  The grandma, who was short on cash because her daughter's welfare check was lost in the mail and her disability check is not set to be delivered until this week, was desperate.  Her family had not eaten in two days and that included her niece, two daughters and two grandchildren ages 1 and 3.

"All across the U.S., law enforcement officers do stuff like this on a daily basis. I felt like it was the right thing to do," Tarrant police officer William Stacy said.  "You can't let kids go hungry. I ran inside, bought the eggs for her and walked out and handed her the eggs," he said. "She tried to give me all the money she had on her which was $1.25. I told her to keep it. I don't want it. The way she can repay me is to never do this [shoplift] again."  So, the next time you see a police officer, stop and tell him/her how much you appreciate his/her service to your community!
December 10: The Daily Caller: Conservative Groups Oppose Boehner Spending Deal:
Conservative groups that routinely clash with the Republican leadership are making it clear they oppose the $1 trillion end-of-the-year spending package being debated in Congress this week.  The details of the massive spending bill were finally released late Tuesday, and Congress is expected to vote on it Thursday.  Opposing the legislation, some conservatives are pointing to the riders included in the bill, which they say amount to handouts to special interests. The bill also funds the Obamacare program through September 2015.

December 10: Breitbart News:
Boehner Drops 1,603 page spending bill on the table, Securing Obama's Amnesty:
Election results in November notwithstanding, House Speaker Boehner is desperately turning to Democrats to pass his omnibus bill that enables Obama's executive amnesty.  The full text of the bill, which was publicly introduced at about 8:20 p.m. on Tuesday after congressional leaders missed several self-set deadlines throughout the day, is 1,603 pages long. That means it will be impossible for any member of the House or Senate to read the entire bill before voting on it this week. The pure numbers in Congress suggest Boehner can't get enough Republicans to pass his executive amnesty omnibus, something even his top lieutenants have admitted in recent days.  To pass this bill, Boehner needs to enlist the help of House Democrats in order to pass the bill.  [See More Details]
December 10: Reuters.com: What is in the 1,603 page Boehner spending bill:
The House bill cuts the budget of the EPA by $60 million and includes a number of provisions intended to "rein in regulatory overreach," GOP appropriators say.  It exempts livestock producers from some greenhouse gas emissions regulations, bolsters congressional oversight of EPA's review of mining permits, and blocks the Department of Interior from designating as endangered two species of sage grouse -- a move that could hamper oil and gas exploration and production in western states.  It also prohibits funding of the Energy Department's enforcement of controversial light bulb efficiency standards, which ban higher-wattage incandescent bulbs while requiring the Administration to report its spending on climate change programs. [See More Details]
December 10: The Daily Caller: The President certainly knows his Bible!
"A watched pot never boils." "Don't take any wooden nickels." "A stitch in time saves nine." We all remember those powerful words from the Bible, don't we? Well, at least the President does; and none of these appear anywhere in the Bible!  The President made these statements in Nashville yesterday, while ineptly defending his completely unconstitutional executive amnesty. "I used to think he said this kind of stuff to gaslight us, to make us question our very perceptions of reality. But that's not it. He's just a liar, and he's not particularly good at it," says Jason Howerton of the Daily Caller. "The only people he ever manages to fool are leftists and the media." 
December 10: PJ Media: Report: IRS Paid Out $6 Billion in Bogus Child Tax Credits:
According to a government investigator, the IRS paid out more than $6 Billion in "bogus" tax credits to people who aren't eligible to receive them. "Payments went to families that mistakenly claimed the tax credit or claimed the wrong amount, as well as taxpayers who committed fraud, according to an audit by J. Russell George, the Treasury inspector general for tax administration."  The tax credit originates from a 2009 economic stimulus package that temporarily expanded the credit to families who do not make enough money to pay taxes. These folks receive the tax credit in the form of a cash refund rather than as a credit.  The expanded tax credit program is set to expire at the end of 2017 but Democrats were trying to expand the program and cut a deal before they leave town for Christmas. Negotiations were unsuccessful to keep the program alive.
December 10: The Daily Standard: Reid: "We never recovered from the rollout" of Obamacare:
There's more Obamacare bashing from the political left today. This time it's from outgoing Senate majority leader Harry Reid.  As reported in the New York Times, in hindsight, Mr. Reid said, it was easier to see how damaging the mismanaged rollout of the Affordable Care Act exchanges had been. "We never recovered from the rollout because the election became one that was directed toward the president. We couldn't overcome that," he said. Still, he added, "I should have seen it coming."   This comment follows on the heels of a comment by another leading Democrat, Chuck Schumer (D-NY). After passing the stimulus, Democrats should have continued to propose middle-class-oriented programs and built on the partial success of the stimulus, but unfortunately Democrats blew the opportunity the American people gave them. We took their mandate and put all of our focus on the wrong problem—health care reform,"
December 10: Fox News:
Record levels want Obamacare repealed as the December 15th signup deadline approaches
Jonathan Gruber, an MIT economist who helped develop the health care law, has said several times that a lack of transparency and the stupidity of American voters were critical to getting the law passed. A new poll finds 56 percent of voters are at least somewhat bothered by Gruber's comments. By a narrow 49-43 percent margin, voters think Gruber's comments prove the administration intentionally lied about the law. That includes 26 percent of Democrats.  Twice as many independents (54 percent) and nearly three times as many Republicans (72 percent) believe Gruber's comments prove the White House lied.

December 9: The Hill: House/Senate Leadership strike $1 Trillion Deal, but what's in it?
The Continuing Resolution (CR) was posted after 8 p.m. Tuesday and its passage would avert a partial government shutdown.  The delayed release of the funding bill could push the lame-duck schedule back, with lawmakers itching to wrap up work for the year and return home for the holidays.  House Rules could act on Wednesday with a vote in the House on Thursday or Friday.  Action would then move to the Senate. [See Details]
December 9: Fox News: Wisconsin Police Chief Criticized Over Volunteer Gun Search Program
Police Chief Norm Jacobs' idea that residents of Beloit, WI, should volunteer to let his officers search their homes for guns is drawing fire from Second Amendment advocates and homeowners alike.  Jacobs, the top cop in the southern Wisconsin city of 40,000, admits his novel notion that residents can request a visit by officers to inspect the home for any unknown guns that may be in the household has generated a lot of reaction, and not of the positive variety. "Most of the calls have been negative," Jacobs told FoxNews.
December 9: WND News: Did Obama Actually sign the Immigration Executive Order?
Press reports say President Obama signed an executive order directing the Department of Homeland Security to forgive millions of illegal aliens for their past violations of immigration law.  Did he actually do it?   The answer is apparently not.  Today the National Archives and Records Administration, responsible for maintaining such filings, said no such executive order was ever signed or filed, A National Archives librarian, Jeffrey Hartley, made the confirmation in an email saying "As I indicated, it would appear that there is not an Executive Order stemming from the President's remarks on November 20 on immigration."
December 9: The Daily Caller:
Congresswoman Lummis's Heartbreaking Speeech at Gruber Hearing before House Government Reform:
Cynthia Lummis (R-WY) made a powerful personal speech in Tuesday's House Oversight and Government Reform Committee hearing that featured testimony from disgraced Obamacare architect Jonathan Gruber. Gruber repeatedly referred to his comments about Obamacare deception as being "glib" or made in the interest of "glibness." But in the most emotional moment this reporter has seen in covering government accountability hearings, Lummis made it clear she was not having it.
December 9: Fox News: Obamacare architecht Gruber attempts to apologize for his "Glib" comments
MIT economist Jonathan Gruber tried to explain and even justify his controversial comments about ObamaCare during a profuse apology on Tuesday before a House committee -- as Darrell Issa (R-CA) accused him of creating a false model as part of "a pattern of intentional misleading" to get ObamaCare passed.  Gruber, himself a well-paid consultant during the drafting of the law, was hammered by Republicans on the House oversight committee at his first appearance on Capitol Hill since videos of his remarks surfaced.
December 8: Ynet News: Iran is Playing with Fire:
The strikes in Syria on Sunday afternoon, which have been attributed to the Israeli Air Force, were likely intended to prevent the transfer of advanced weaponry from Iran to Hezbollah. The Iranian Revolutionary Guard continues to play with fire by equipping Hezbollah with arms that have the capability to cause widespread losses and destruction in Israel. he appraisal is based on the fact that the targets were in two distant areas – one near the international airport in Damascus and the other in Dimas, west of the capital, mere miles from the border with Lebanon.
December 8: The Daily Caller: Boehner's approach to Govt. Funding Kind of Like Pelosi and Healthcare
– make it big with no time to digest it!
House Speaker John Boehner is releasing the huge, $1 trillion 2015 government budget on Monday, only three days before the vote on Wednesday, Dec. 11.  That delay jams GOP legislators, who won't be able to identify or oppose many of the unpopular spending programs that are likely buried deep inside the complex budget, which was drafted by GOP and Democratic members of the appropriations committees.  "There's no way this huge bill can be addressed effectively," Sen. Jeff Sessions, the ranking GOP member of the Senate'e budget committee, said on Sunday. "There are going to be thousands of pages." Boehner has held the budget bill secret until the last days before much of the federal government shuts down for lack of cash on Dec. 12. 

December 7: The Hill: Watch Dog Bracing for "Surprises" in Trillion Dollar Plus Spending Bill
Outside groups are bracing for surprises in the massive government-funding bill the Congress is expected to consider next week.  The $1.014 trillion bill funding most of the government through September 2015 is one of the last trains out of the station, as the 113th Congress is set to close shop on Friday.  That means it could be a final chance for lobbyists and lawmakers alike to find a vehicle for their priorities. 

December 7: Politico: Tight Lid being put on $1.1 Trillion Spending Bill
Details were closely held given the tense political climate. But the formula for the compromise was direct: Freeze domestic appropriations at home and direct the most dollars and punch to counter new threats from overseas.  Almost all the big initiatives begin at the water's edge: containing Ebola in West Africa, fighting the Islamic State of Iraq and the Levant in the Mideast, shoring up Europe against Vladimir Putin's Russia, helping Central America counter the violence and poverty that sent thousands of children across the Rio Grande into Texas last spring.
December 7: McClathchy News: Israel May Have Taken Out Russian Anti-Aircraft System in Syria
Suspected Israeli aircraft bombed a military complex on the outskirts of Damascus' international airport Sunday in what Syrian state television said was an attack on warehouses housing an advance Russian-made anti-aircraft system.  The attack would be consistent with repeated Israeli pledges that it would not allow Syria to deploy the S-300 anti-aircraft missile system and raised the question of whether Russia had sent new components of the system to Syria, perhaps in violation of an August pledge not to complete delivery under terms of a United Nations arms embargo.  The Israeli military offered no comment on the report.
December 7: Yahoo News: Congressional Republicans to question ObamaCare consultant at hearing"
The Republicans in Congress plan to renew their investigation of the President's  signature healthcare plan on Tuesday when they question a consultant who said "the stupidity of the American voter" helped ensure the law's passage.  Representative Darrell Issa (R-CA), chairman of the House Oversight Committee, said panel members will ask consultant Jonathan Gruber about possible deceptions and a lack of transparency in the 2010 Affordable Care Act, better known as Obamacare.  This all started when videos were revealed in which Gruber, a healthcare economist at MIT and an Obamacare consultant, said the law was written in a "very tortured way" to hide taxes, and passed thanks to "the stupidity of the American voter."

December 7: Yahoo News: 
Meanwhile ObamaCare has Intensified the Shortage of Primary Care Physicians:
A survey this year by The Physicians Foundation found that 81 percent of doctors describe themselves as either over-extended or at full capacity, and 44 percent said they planned to cut back on the number of patients they see, retire, work part-time or close their practice to new patients.  At the same time, insurance companies have routinely limited the number of doctors and providers on their plans as a way to cut costs. The result has further restricted some patients' ability to get appointments quickly. One purpose of the new health law was connecting patients, many of whom never had insurance before, with primary care doctors to prevent them from landing in the emergency room when they are sicker and their care is more expensive. Yet nearly 1 in 5 Americans lives in a region designated as having a shortage of primary care physicians, and the number of doctors entering the field isn't expected to keep pace with demand.  The projected shortage will grow to about 66,000 in little more than a decade as fewer residency slots are available and as more medical students choose higher-paying specialty areas.

December 7: USA Today:  Supreme Court Decision:  Too Close to Call!
Nearly five years after the law was passed, an ObamaCare case has reached the Supreme Court.  In 2012 Justice Roberts saved the President's signature healthcare law from destruction but it is not clear that he will do it again. The challenge hinges on four words repeated several times in the statute: "established by the State." It says that only state-operated health insurance exchanges can offer the federal subsidies that make premiums affordable for millions of participants. In 36 states where the federal government runs the exchanges, the lawsuit claims, such assistance shouldn't be allowed.  If the challengers succeed it would threaten federal tax credits averaging $4,700 a year for more than 7 million people. Without that help, most of them would not be required to get health insurance, because it would not be affordable. If they drop out, insurers would be forced to raise rates on everyone else, and the entire economic model behind Obamacare would collapse.

December 6: The Washington Examiner:
Over Half of the Democrat Senators who voted for ObamaCare will not be returning:
On Dec. 24, 2009, the Democratic-controlled Senate passed President Obama's healthcare law with a filibuster-proof 60-vote majority, triggering a massive backlash that propelled Republicans to control of the House the following year. On the Senate side, going into this year's midterm elections, 25 senators who voted for Obamacare were already out or not going be part of the new Senate being sworn in next month. After Democratic losses on Nov. 4 and Saturday's defeat of Sen. Mary Landrieu, (D-LA), the number has risen to 30. In other words, half of the Senators who voted for Obamacare will not be part of the new Senate.
December 6: IJReview: Robber Terrorizes Red Lobster Until Introduced to the 2nd Amendment
Thursday night, an armed robber entered a Las Vegas Red Lobster and walked out with a cash register.  But he didn't get too far.  The suspect waved his gun around in the dining area, to the shock of terrified patrons. Unfortunately for the armed assailant, he wasn't the only one with a firearm.  According to reports, a family saw the robbery and followed the suspect. The father, who holds a concealed weapons permit, fired a shot into the air. This was enough to spook the suspect into dropping the cash register and fleeing.  The suspect is now in police custody.
December 3: The Daily Caller: Family of Gun Owners Saves Mom in her driveway:
A woman was saved by her family of gun owners — her husband and two sons — after a man attacked her in her Gonzales, Louisiana driveway and tried to kidnap her Sunday evening.  The attacker, Chad Babin, grabbed the woman as she was unloading her car. Babin, who investigators believe was high on drugs at the time, forced his way into her house.That woke the woman's husband who grabbed his gun and tried to shoot Babin. The firearm was knocked away during a struggle. Babin and the man fought on the ground. According to The Acadiana Advocate, the couple called their two sons into the house. They had just returned from a duck hunting trip and were carrying guns of their own. They held Babin on his stomach on the living room floor at gunpoint until police arrived.
December 3: The Washington Examiner:
Feds balk at releasing documents showing IRS tax returns shared with the White House
Less than a week after 'fessing up that it found some 2,500 documents potentially showing that the IRS shared taxpayer returns with the White House, the Obama administration has reversed course and won't release the trove to a group suing for access.  In an abrupt decision, the Treasury inspector general's office said that the documents are covered by privacy and disclosure laws and can't be provided to Cause of Action, despite a promise last week to hand over some 2,500.  "All of the 2,043 pages of documents we have determined to be responsive were collected by the Secretary of the Treasury with respect to the determination of possible liability under Title 26 of the United States Code. These pages consist of return information protected by 26 U.S.C. § 6103 and may not be disclosed absent an express statutory exception," said the Inspector General's office. 
December 3: The Daily Caller:
Netanyahu Fires Two Cabinet Ministers and Calls for New Elections in March
Israel's Knesset voted Wednesday to dissolve, kickstarting a period of likely uncertainty and infighting, culminating in elections slated for March 17. The vote was triggered by Prime Minister Benjamin Netanyahu firing two prominent cabinet members on Tuesday and calling for elections. Both deposed ministers are heads of other parties, which constituted the ruling Likud party's inter-party coalition: Justice Minister Tzipi Livni of the Hatnuah party, and Finance Minister Yair Lapid of Yesh Atid. In a speech following the firings, Netanyahu accused them of "opposition from within the government."
December 3: The Hill: Pelosi in tough spot as Dems Split on GOP Funding Bill
Nancy Pelosi (D-CA) is facing conflicting pressures from rank-and-file Democrats ahead of a high-stakes vote over the GOP's year-end government funding package.  Some Democrats are signaling support for the Republican proposal, viewing it as the best chance to secure long-term funding for most government functions while the Democrats still control the Senate. Others are calling for a united Democratic opposition to the "cromnibus" bill, both to highlight Republican divisions and to protest spending levels they deem too low.

December 3: The Hill: House Passes Bill to Extend Tax Breaks for Americans
The House on Wednesday passed a one-year renewal of more than 50 tax breaks that expired at the end of 2013, putting the measure on a path toward President Obama's desk. Passed 378-46, the measure would extend nearly all of the tax breaks until just the end of this year, at a cost of almost $42 billion. The dissenting votes were close to evenly split between Democrats and Republicans. In advance of the vote, Democratic tax writers in the Senate had been pushing for their preferred two-year extensions of the tax breaks.
December 3: Fox News:
Texas Leads Coalition of 17 States in Lawsuit Against Presidential Executive Immigration Actions:
Texas Gov.-elect Greg Abbott announced Wednesday that Texas is leading a 17-state coalition suing the Obama administration over the president's executive actions on immigration. The lawsuit was filed in U.S. District Court in Texas on Wednesday, and names the heads of the top immigration enforcement agencies as defendants. Abbott, in a news conference in Austin, said the "broken" immigration system should be fixed by Congress, not by "presidential fiat."
December 3: The Wall Street Journal: More Healthcare Costs Passed On to Consumers:
Americans increasingly have to dig into their own pockets to pay for medical care, a shift that is helping to curb the growth in health spending by employers and the government.  The trend is being accelerated by the Affordable Care Act because many private plans sold by the law's health exchanges come with hefty out-of-pocket costs, which prompt some people to delay or put off seeking care. 2015 Bronze exchange policies will have an average deductible of $5,181 for individuals, up a $100 from 2014.
December 3: The Daily Caller: Obamacare Author:  We shouldn't have passed the ACA the way we did:Democratic Sen. Tom Harkin, who helped co-author Obamacare in 2009 and 2010, says the bill is too complicated and Congress probably shouldn't have passed it at all.Harkin, a liberal senator who's in favor of a single-payer health-care system, told The Hill Wednesday that the Affordable Care Act turned out too complicated and doesn't actually make health care more affordable for most people. As chairman of the Senate Health, Education, Labor, and Pensions Committee, Harkin was instrumental in constructing Obamacare and getting the bill passed, but is retiring this year. "We had the power to do it in a way that would have simplified healthcare, made it more efficient and made it less costly and we didn't do it," Harkin said. told The Hill. "So I look back and say we should have either done it the correct way or not done anything at all." 

December 3: The Daily Caller: Obamacare Sign Ups Stall in Week Two
The number of Americans signing up for Obamacare coverage on HealthCare.gov slowed significantly in the second week of the open enrollment season for the health-care law.  Just over 303,000 people chose plans on HealthCare.gov between Nov. 22 and Nov. 28, down from 462,125 who selected insurance coverage on the federal website during its first week, the Department of Health and Human Services announced Wednesday.
December 3: Fox News: Benghazi Survivors Fuming Over House Intelligence Committee Report
A recent report by a GOP-led committee that was seen as going easy on the Obama administration's Benghazi response is drawing stinging complaints from a number of Republicans on the panel, as well as survivors of the attack. Some GOP members on the House Intelligence Committee grumble that the final product "might as well have been written by the minority," while other House Republicans say they are frustrated with the committee's decision to release a report with so many "holes." The findings also drew complaints from survivors, who testified behind closed doors, and caused deep divisions on the committee itself ahead of the report's release. Critical lawmakers wished to remain anonymous due to fear of blowback from Republican leadership.
December 2: The Washington Post: New Defense Secretary and Old Tensions Remain
President Obama may have picked a new defense secretary, but an older and thornier problem remains: The commander in chief, who publicly committed to ending America's two wars, must find ways to inspire the men and women he continues to send into battle.  Obama has had a difficult relationship with the military and his defense secretaries, who have often questioned his passion and commitment to the military's mission. Those misgivings could grow as troops, haunted by the muddled outcomes in Iraq and Afghanistan, increasingly ask whether the past 12 years of war were worth it.
December 1: The Daily News: Thinking Independently
We all need have a willingness to think independently. Nobody, Republican or Democrat, should be so connected to a political party that he/she blindly votes for people he/she doesn't know and who may, or may not, be trustworthy! Even the "Three Musketeers" sometimes disagree on issues and we work together to find common ground.